Top 10 Free Envelope Making Templates: Use to Create Your Own Custom Envelope Designs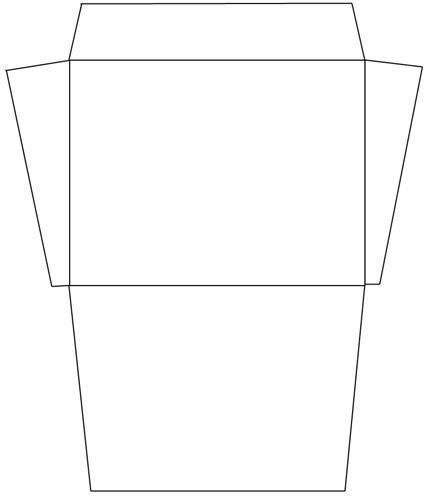 Bright Hub Templates
While the majority of resources recommended here are for external websites that offer envelope making templates, Bright Hub has its very own Desktop Publishing Media Gallery that has some great options too. Click on any of the download links below, and you will be shown an image of the design before you download it. Simply click on the download link underneath this image and a great envelope template will be yours.
Download: A-2 Envelope Template - USA Size - Announcement Style (pictured)
Fold in side flaps B, and glue or affix double-sided tape to each. Fold up bottom section A. Once card is inside, top flap C can be folded in and taped, or wax sealed.
Download: 5x7 Inch Deep Fold Announcement Envelope - known as B6 size in UK
Instructions for this envelope are included within the template.
Mirkwood Designs Templates

At Mirkwood Designs, find many fancy shaped cards and boxes, as well as more detailed envelope templates. There are some interesting envelope designs, such as the interlocking envelope, artist trading card envelope template, and the purse envelope, among many others.
This isn't a site for a straightforward business envelope template, but is a complete boon for crafters after something that's a little bit different. The great thing about this website, apart from the range of interesting designs, is that although the site is free you can make a donation via PayPal, to ease your conscience should you become a regular downloader.
Crafty Templates-UK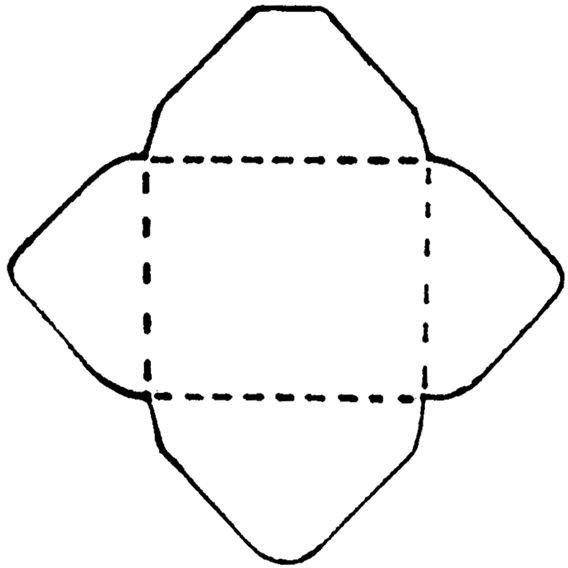 As well as shaped cards and exploding box templates, the craftytemplates UK site also offers some great free envelope templates too. They vary from basic envelope templates and wallets that you can resize according to your needs, to more polished looking envelope templates—namely UK standard size envelopes for handmade cards A5, A6, square, and DL size for letters. Simply print out the templates (usually a few pages for each one) onto plain or patterned paper and cut out, for an exact fit.
Although they offer loads of free options, you can also subscribe to their templates, opening up even more possibilities.
e.m. papers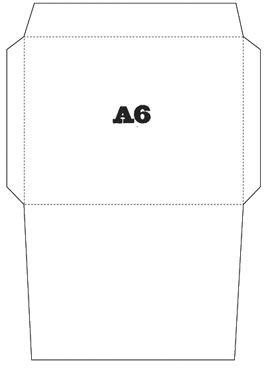 Fancy these envelope templates are not, but clear and easy to use they most certainly are. There are only two basic sizes offered at e.m. papers (among their other cards and paper offerings) A6 and A2 envelopes, but it is all very professionally organized. You can add whichever item you want to your cart—although the fee for each is zero dollars! There are easy to follow instructions with each, but the website also has more basic step by step picture directions too, so it really couldn't be easier.
Paper Mill Store

The Paper Mill Store, isn't just for purchasing all those handy crafting and stationery supplies, they actually have a huge selection of free envelope templates too. They offer various sizes of envelope templates for you to download in various formats, varying from small mini-lopes, to standard sizes, and square envelope making templates too. Most are supplied in PDF format, but many also include InDesign, EPS, and Illustrator CS versions too, for PC and Mac.
Digi Chick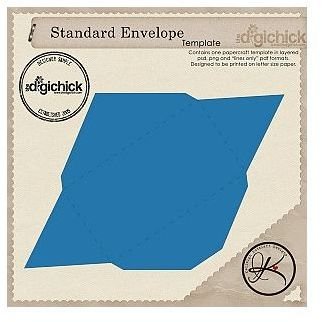 The DigiChick store, is a great place for crafters as the writer's enthusiasm for crafts is evident. Not only is this highly professional template for making envelopes available free of charge, there are also loads of tips on the site about what you can do with it—jazz it up, or play it down, you can even use it as a purse. The original was designed as a cash envelope template, but there are many ways to change it according to your needs.
The template is available in three different formats so you can use it in conjunction with your photo editing package, or print using your digital scrapbooking software too.
Card Making Downloads
Card-making-downloads.com is a rather unique site, in that designers can contribute their own designs for numerous crafting needs, to be downloaded by whoever is interested in them. They are not free, but because they are not made by 'big name' designers, they are a very reasonable price. Templates for envelope making vary in price from 30p ($0.50) to £2.00 ($3.00), and are all available for instant download in various different formats. There is a wonderful C6 box envelope, as well as attractively printed envelope templates in plenty of different sizes suitable for wedding invitations, Father's Day and beyond.
Do It Yourself Invitations.com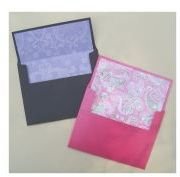 If you are looking for an envelope making template for wedding invitations then you could ask for no better guidance, or free template, than that offered at do-it-yourself-invitations. The printable envelope template comes in two different sizes depending on your needs, or indeed use them both - the larger template for the wedding invitation itself, and the smaller one for your guests to return their RSVP card in. Thorough guidance and step by step directions on making these wedding invitation envelopes are provided.
Make Your Own Invitations.com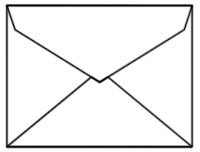 There are 3 basic templates for envelope making, that are provided free by make-your-own-invitations.com. They are all in the A2 size, and the designs are announcement envelopes, standard (pictured), and a more rounded version of the standard envelope. Advice is offered on how to use the templates, as well as suggestions to different materials to make your envelopes from.
Why not try using one of our recommended sources of free printable Christmas paper, to add a special something to your Christmas card envelopes this year?
The Frugal Crafter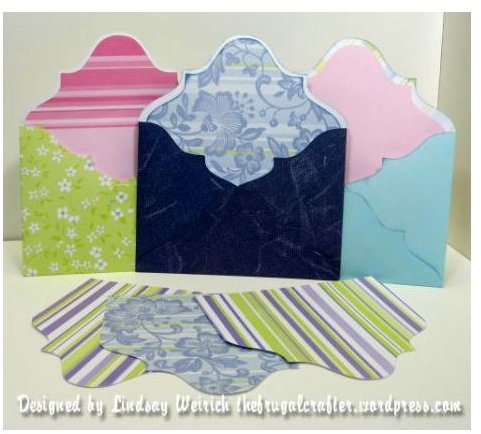 These envelope designs are strictly for the best occasions. The Frugal Crafter site offers more detailed templates for making envelopes than you would find in most places, even offering 2 files for free just to make the one envelope—one for the envelope and one for the liner.
If you have a cutting machine like a Cricut, then the digital envelope template is provided free of charge, but the site also offers many other download options if you want to handcut the design. Why not try using one of our free digital scrapbook papers, to use as the lining for one of these wonderful envelopes?
References