10 Free Grass Texture Patterns: Great Resources for Desktop Publishing Projects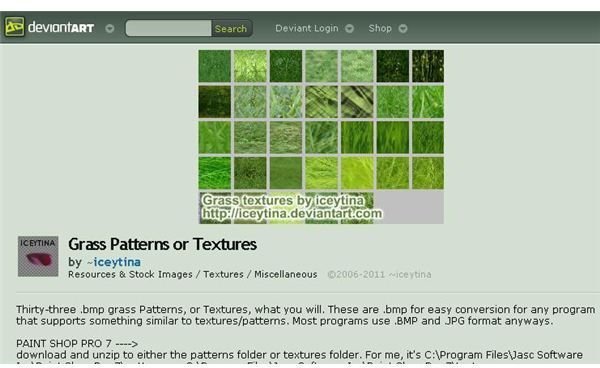 Introducing Free Grass Textures
Textures are a powerful part of any designer's arsenal, making it easy to enhance images and create attractive deliverables. Listed here is a collection of 10 free grass textures that include some individual textures and some packages of textures, giving creative workers a broad selection to choose from whenever the need arises. Continue reading to learn what these textures are and where to look for them.
Grass Textures by Iceytina
Thirty three grass textures are available in one package from DeviantArt member Iceytina. The patterns in this collection are in .BMP
format and the artist gives instructions for use with PaintShop Pro, GIMP, and Pixia. Although this is a fantastic collection of grass patterns, readers should continue to see the other grass texture options that are available.
Moss and Grass
A moss and grass pattern by Hollie6669666 offers a luscious, soft green grass with delightful shadows. This .JPG pattern is free on the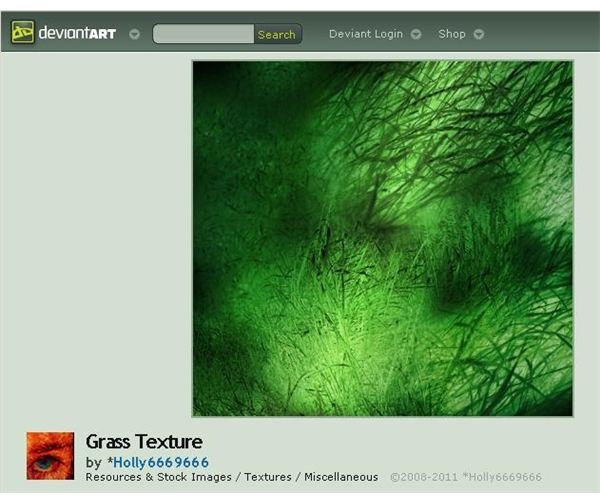 condition the artist gets credit and a link.
Got3D textures
An assortment of grass textures is available from Got3D. Along with the grass textures, the site has several other textures featuring the green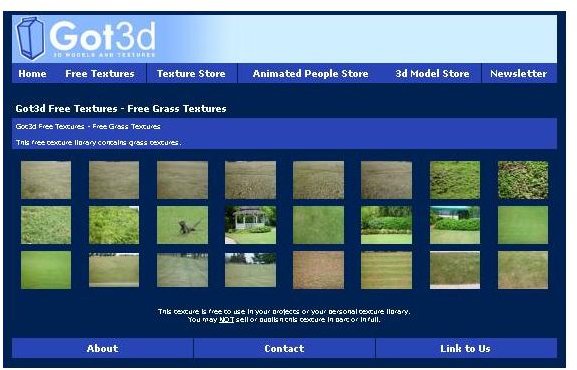 outdoors. Double click on the thumbnails to get a better view and then save the best ones.
Best Design Options Textures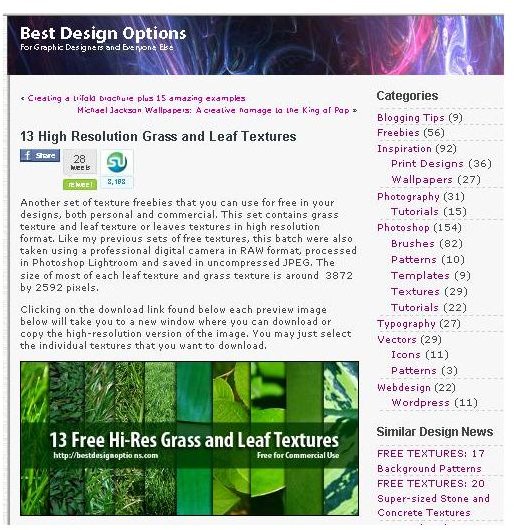 A beautiful set of 13 free grass textures can be found at BestDesignOptions.com. These high resolution textures are free to use, even commercially, and are downloadable in JPG format.
Borysses Moss & Grass
Get 10 free textures featuring moss and grass from Borysses. This wonderful set features 1024x1024 textures in 96 dpi. Download them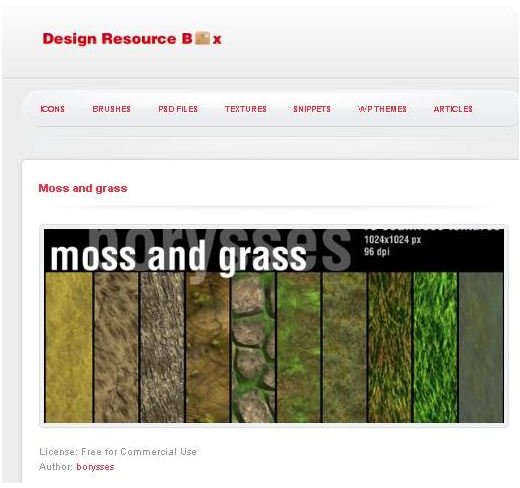 all in a single RAR compressed archive.
Green Grass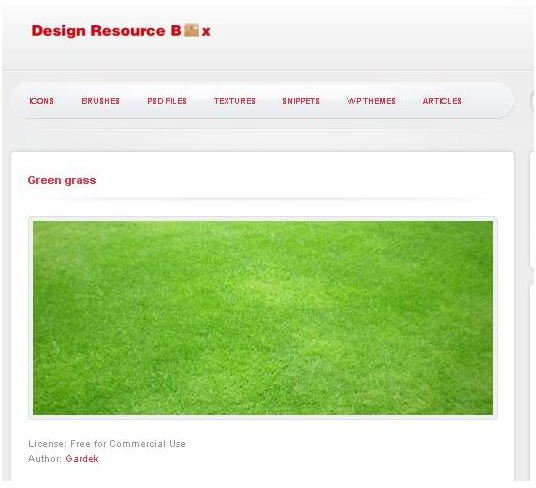 A grass texture available from Design Resource Box gives artists a single look of a luscious meadow in a beautiful, easy to use JPG file created by Gardek.
6 Grass Textures by Artfans
Artfans offers 6 awesome free grass texture files that will augment any artist's toolbox. Two dry grass textures and 4 wet grass textures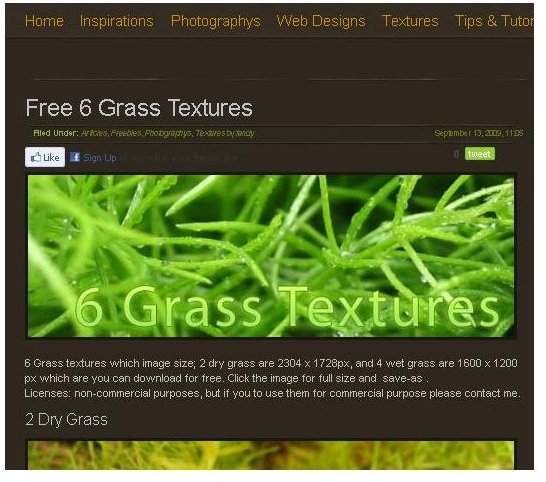 are downloadable individually from a single Web page.
Stones with Grass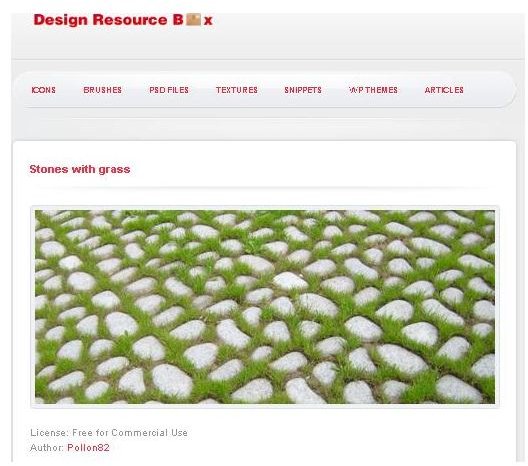 Break up the monotony of every day grass textures with this whimsical texture showing grass growing around rocks. This high definition 2260 x 1869 texture comes from Design ResourceBox and is free.
Digital Art Empire: 25 Free High Resolution Grass Textures
A set of twenty five 3264 x 2448 free grass textures at Digital Art Empire offered by Ben Rama can be downloaded and used without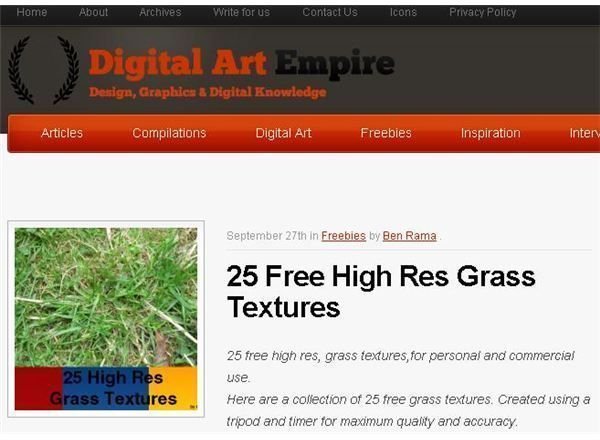 restriction as long as they are never resold as someone else's work. With this large number of textures, most people will surely find some that they can use.
Steve Wilson's Free Grass Texture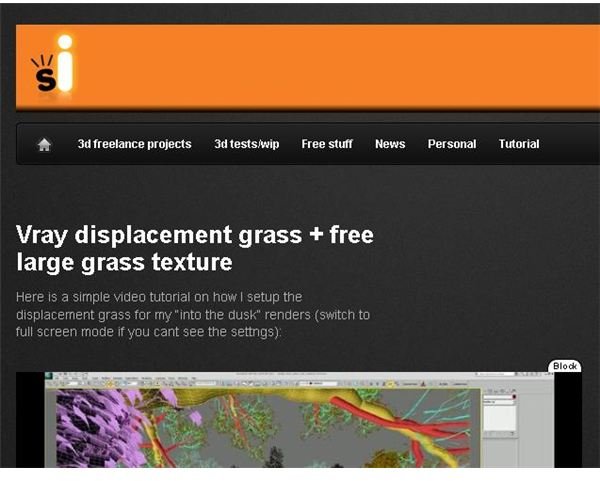 A compressed archive of 3 grass textures is available from designer Steve Wilson who decided to share them for free with visitors to his Web site, Steve's Ideas. Additionally, a video tutorial is available on the side that some readers may find useful.
Using Grass Textures
Users should consult with the documentation for their particular graphics program (e.g. Photoshop) for instructions for using textures that will help them get the most use out of each one listed here.
Image Credits: Screen shots taken by Bruce Tyson