Free Printable Award Certificates:10 Great Options for a Wide Range of Reasons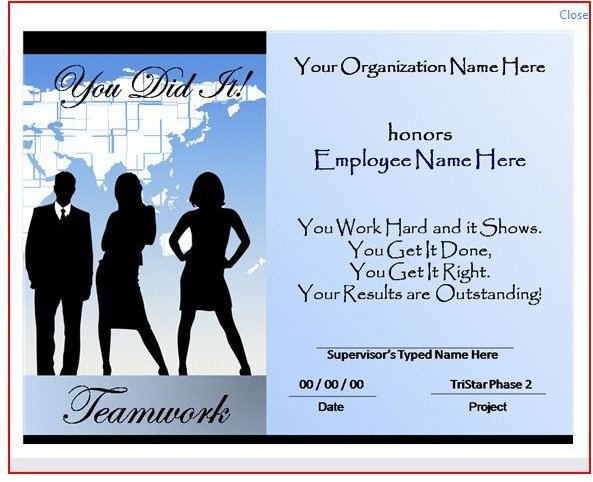 Overview
These award certificates are the means for doling out tangible praise to a deserving individual whose actions, performance, or achievements have warranted a reward. Making the certificate is an easy project these days with all the free templates available at various places on the Web. In most cases, once you find one that is appropriate and pleasing, customization requires little more than typing the personal information over the sample text. We've arranged a broad spectrum below to cover a wide range of scenarios and contingencies that come from various online sources. Just scroll through the section titles to find the general category you need.
Teamwork in the Business Arena for Work Done on a Project
Teamwork is so important in business and it plays a vital role in keeping projects on schedule, accomplishing goals, and creating a positive work environment. Therefore, good team players need to be awarded so that this kind of atmosphere in the workplace is encouraged and cultivated. The Teamwork Award pictured here is just one of the many options you'll find reading free business certificate templates. It's simple and to the point, providing a space for the title of the project and all the other company and personal information required.
Student Attendence in Grade School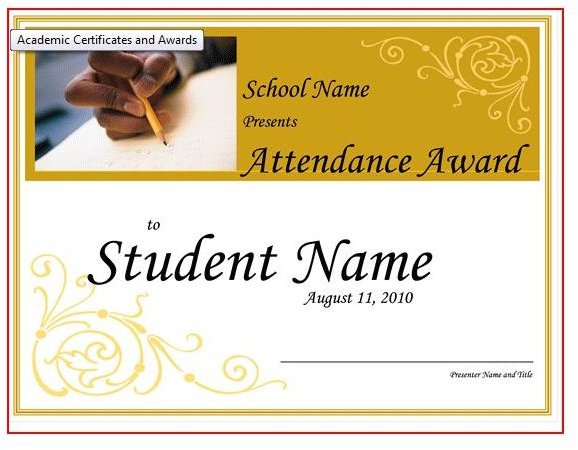 It's important for kids to learn at an early age that one of the most important things in life is also the simplest; just suiting up and showing up. So awarding the student with a certificate, and perhaps a prize, will hopefully instill that fundamental truth. Among the hundreds of options for awards for all sorts of reasons is this one for good attendance which you will find at Using Free Certificates for Microsoft Word along with the easy instructions for customizing it.
Certificate of Appreciation (General)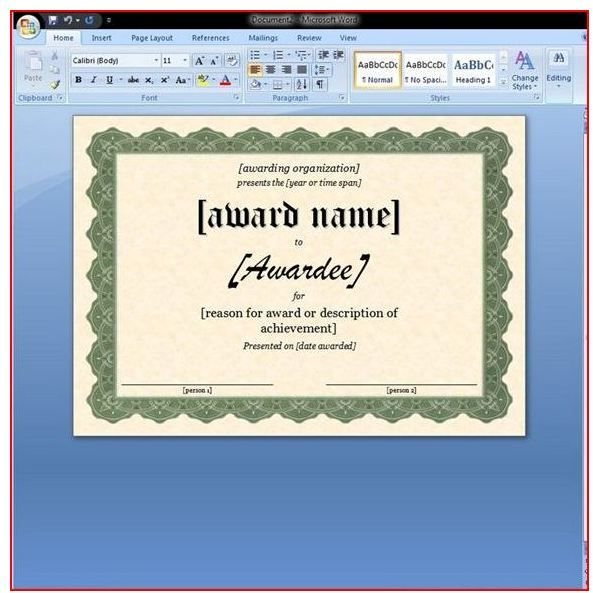 Before we delve deeply into too many specifics, let's pinpoint a free printable award certificate that is pretty much a blank template that you can use for just about anything since maybe that's all you really need. The one shown here has the space for any award name in a particularly appealing font along with the reason for the award and of course, the organization giving it and the recipient. The template and its instructions are at Certificate of Appreciation Template in Microsoft Word.
Outstanding Leader Award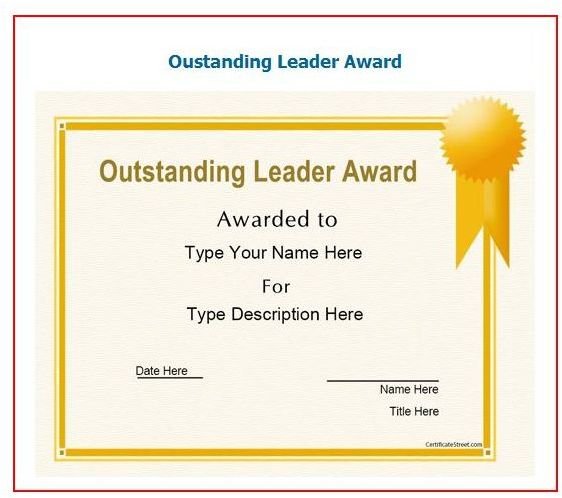 Exemplary demonstrations of leadership should be recognized no matter where it happens to show up in a school, club, business, or on a team. The straightforward, no frills design shown here, is just one of the examples you'll find reading Free Online Certificate Templates. Just scroll down to the My Award Maker section in that article and the link to access this and many other variations is just a click away.
Sports Award Certificates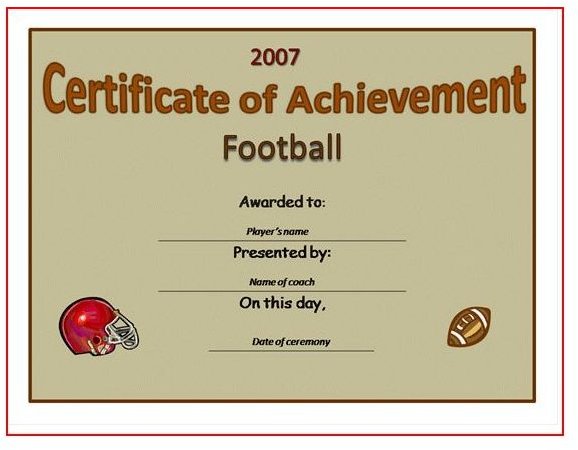 Rewarding athletes for their accomplishments fosters an environment that promotes teamwork and excellence. From sports like karate to soccer and for reasons from sportsmanship to MVP, there is a wide selection of categories at this collection from our affiliates at Microsoft Office Online which you can access on this portal to suit your needs.
Church, Temple and General Religious Acheivements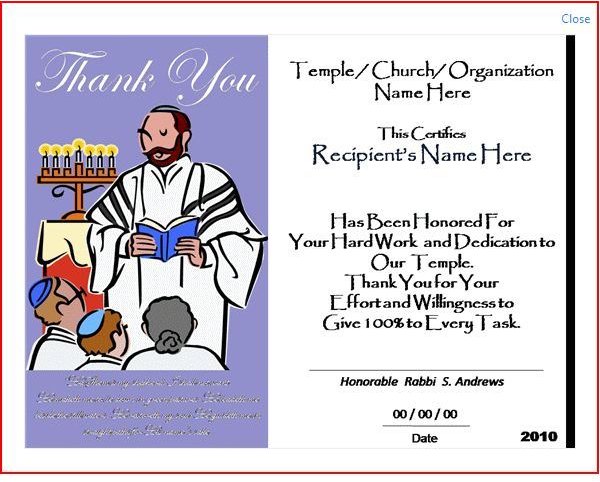 Also available from the link in the previous section are all sorts of awards that are available for church and temple related activities. When you arrive on the link, they're located under the Business Award Certificates tab located on the left hand side. You'll find a host of different categories in which an award is appropriate (attendance, excellence) for a wide range of religions.
Achievement Award (General)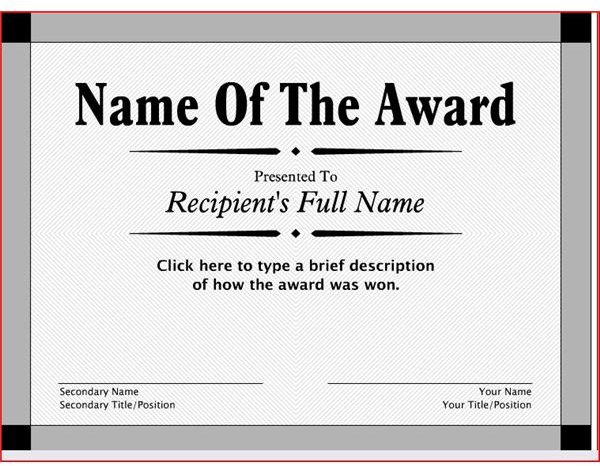 Recognizing achievements in any reason is a popular reason for reward so we'll connect you to a wide array of these types available at dyetub.com that offer many different design and style options such as scroll work, leaf work and floral; to name just a few. These free printable award certificates are available also in many different colors as well.
Volunteer Work Demonstrations of Excellence and Commitment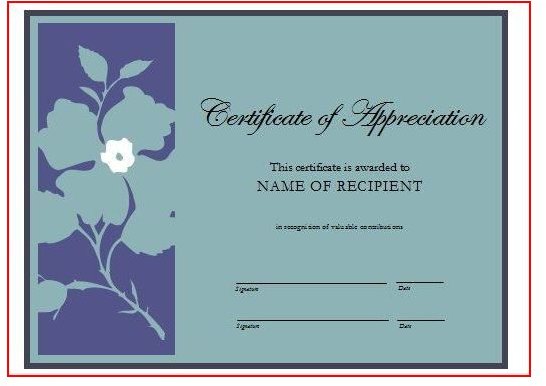 The work people do volunteering in any of important ways it can be done is reason enough for awarding commitment above and beyond the call of duty. Using one of the templates you can fashion into an award of this kind is available at Templates for a Certification of Appreciation. You'll notice from the links within that article that you can get more specific selections including one for a Kiwanis Club.
Safety Award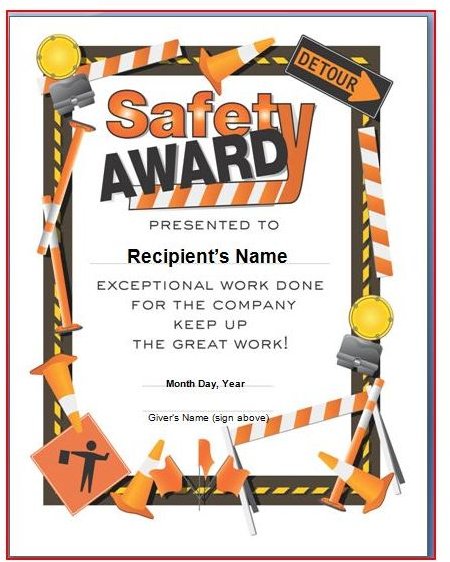 Work place safety is vital in many businesses and you can award a business or individual for their dedication to maintaining an injury free workplace. You can find a Safety Award from the link to the article in the previous section above. Just scroll down to the selections available at Southworth.
Certificate of Completion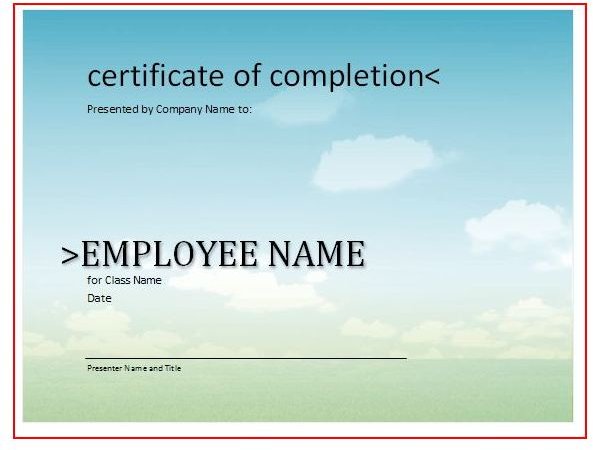 Whether in the workplace, in school, or in a civic club, completing some course or training can be a big deal so rewarding that accomplishment is always a good idea. So also available from Microsoft Office Online through this link are several free printable award certificates for this purpose.
Alright so that wraps up a worthy and vast selection for you to work with. Just remember that from any of the links above connecting you to various credible and trusted sources, you can easily check out what else they have available if you don't like the options we've provided here.