Five Butterfly Digi Stamps for Your Creative Projects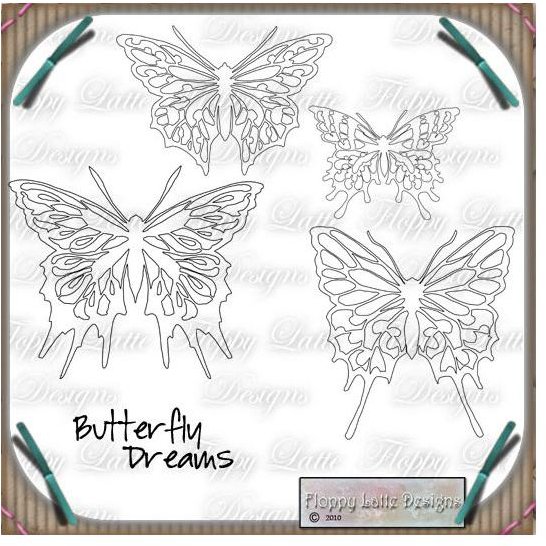 Butterfly Digi Stamps
Digital stamps, also known as digi stamps, have become a real hit among people who love to craft and make their own projects. These digital stamps range from free on up to around $10 for some. The higher-priced digital stamps normally come in sets. In this guide, you will find five unique butterfly digi stamps that are among my personal favorites. You can use the links in the Resource box at the end of this article to see the cost of the stamp and purchase it if you would like.
Butterfly Dreams Digi Stamps
These butterfly stamps are beautifully designed with unique wings. There are four different styles of butterflies in this set of digital stamps and each of them has a unique set of wings. The butterfly digi stamps can be printed, colored, and placed on a spring scrapbook page to add that extra touch of spring. These butterflies are really pretty and will make a great addition to any DTP project you are working on. You may also want to use them on baby shower invitations, or greeting cards.
Butterfly Girl Digi Stamp
The next butterfly digital stamp is not exactly a butterfly, but instead, a girl with butterfly wings. In this stamp, you will see that the little girl with butterfly wings is watering a flower. This stamp would work nice on greeting cards or envelopes. Coloring this digi stamp will be really fun and can be made to look really nice.
Butterfly with Hearts Digi Stamp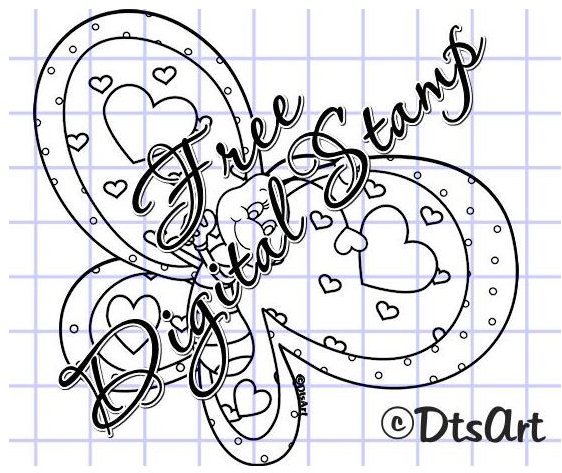 The next butterfly in my list is made of hearts. For some reason, hearts and butterflies go well together. This is a unique butterfly that can be printed and colored beautifully. It will go well with just about any project you are working on, but will look really nice on scrapbook layouts. Creating a greeting card with a butterfly theme and using this digital stamp will make a nice card for women or little girls.
Butterfly with Beautiful Wings Digi Stamp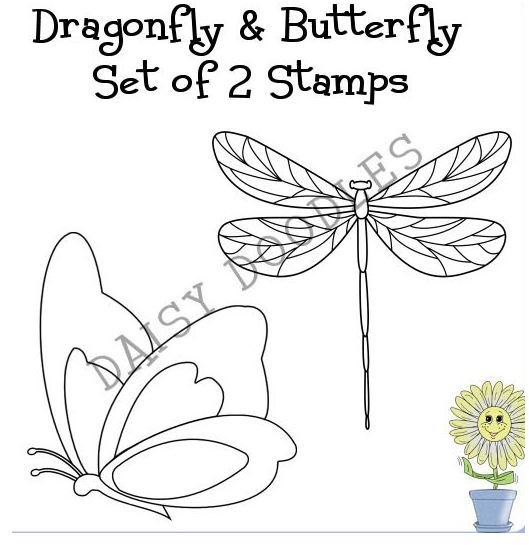 If you are in search of a more simple looking butterfly, without all of the small coloring spaces, try this one. You will find that this butterfly is very simple, however, the wings are beautiful. This butterfly will work great for those who do not like to spend long lengths of time coloring. The butterfly digi stamp will work great with scrapbook pages, posters, greeting cards, and other projects.
Butterfly with Watering Can Digi Stamp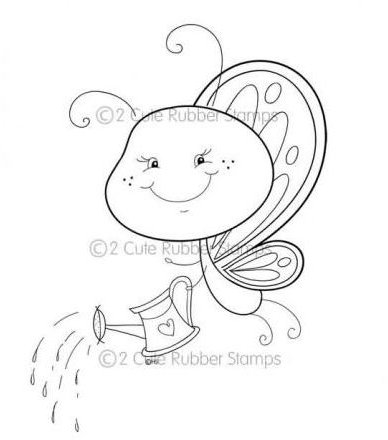 The last stamp in this list of digi stamps is a mix between a lady bug and butterfly. It is so adorable with the butterfly smiling and holding a watering can. I can absolutely vision this digi stamp on a child's birthday invitation or birthday card. It just reminds me of a child's birthday. It would be even more adorable once it is colored and finished. I think it would also work great with a scrapbook layout of a smaller child or baby.
Resources for Butterfly Digi Stamps
Butterfly with Hearts Digi Stamp
Butterfly with Beautiful Wings Digi Stamp
Butterfly with Watering Can Digi Stamp