Ten Free Simple Scrapbook Layouts: Elegant & Easy to Use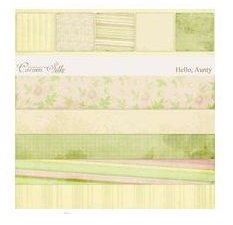 When scrapbooking, sometimes it's too easy to go overboard. Often times, layouts don't follow the rules of "less is more", making it hard for you to create a simple, elegant layout that won't take away from your pictures. If you're looking for simple scrapbook layouts that won't upstage your photos, but still offer up a professional look and feel, why not check out this article? All of these layouts are simple, free, and contain high quality PNG images which can be edited in Photoshop and easily printed!
Hello Aunty
Hello Aunty is a beautiful pale green layout that offers soft, simple yellow and green paper choices, as well as very simple, thin elements to surround your photos. This has a fantastic spring feeling to it, but also offers up quite a nice vintage feel as well.
October Meeting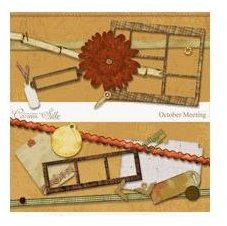 If you're looking for warm and inviting, check out October Meeting, a great layout featuring warm autumn harvest colors and attractive elements such as thin ribbons, soft plaid borders, cute brass tags, and the simplest of paperclips.
Simply Lovely
Simply Lovely is just that—simply lovely! Boasting a vintage grunge feel, this looks like something that could be right out of your grandmother's scrapbook. None of the elements strive to be very elaborate, yet they still add to the overall design.
Grammy's Lilly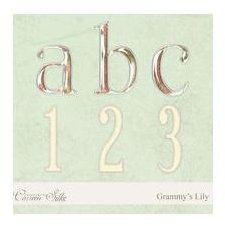 Another classic, vintage feeling digital layout has got to be Grammy's Lily. A soft, pale theme that would look great for element photos of your friends and family in their Sunday best! The elements for this one feel very classic and handmade, and do not strive to be overly elaborate in any way.
Spa Holiday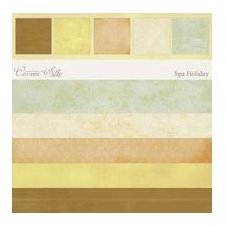 Showcasing fantastic soft colors in neutral earth tones, Spa Holiday would work fantastic for any type of pictures you are looking to showcase. These colors and simple elements will not upstage any of your photographs, truly making them front and center.
Chore Day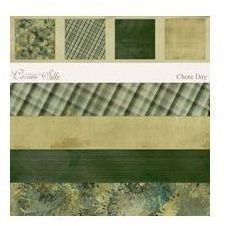 Mellow, earthy greens are are the name of the game with Chore Day. With a great color scheme that can be used for just about anything, this simple layout is sure to highlight all your pictures.
Cool Spring Day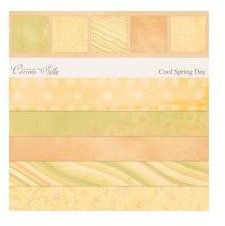 In lively orange, greens, yellows, and peaches, Cool Spring Day offers a great bright layout that is not so jarring as to overshadow your pictures. This would work fantastic from everything from parties to spring get togethers, to anything else you can come up with.
Softly Summer
If you enjoy a large amount of variety, check out Softly Summer. While still managing to be simplistic, this template offers a lot of options. In neutral pinks and greens, this cute template offers up some cute elements such as small buttons, wooden borders, and simple tags for text or small images.
These Friends

These Friends offers an adorable vintage layout with a great feeling. Slate gray and pale green offer a unique feeling for this layout, and the elements are simple and unobtrusive.
Christmas Confections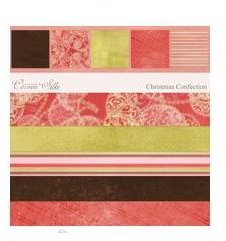 If you're looking for a simple Christmas theme, Christmas Confections offers a fantastic kit of simple designs and elements. This one is significantly more "busy" than the rest of them, but if you use the more basic elements can lead to a great minimalistic feel. This layout has a rich red, bright green, and warm chocolate color scheme, perfect for more than just the holidays.