7 Free Easter Scrapbook Layouts & Templates: Dress Up Your Spring & Easter Designs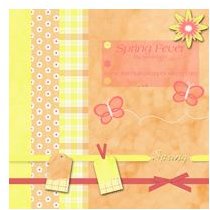 Trying to organize your Easter memories in a digital scrapbook? Sure, you could create your own scrapbook templates if you have the time, but what if you're in a rush? Naturally, you can always check out these great Easter scrapbook layouts. These files are all high quality PNG formats and are 100% free to use, and can easily be edited in your favorite graphics editing programs like The Gimp or Adobe Photoshop.
Related Articles:
Create Your Own Scrapbook Templates: Learn how to create templates for your own use or to distribute to family and friends.
Easter Fonts: Four fantastic Easter-based fonts that you can use for all your Easter Projects.
Photoshop Bunny Brushes: When you need to add a little spring to some bunny's step.
Spring Fever
Spring Fever Mini Kit by Digital Scrapbooking includes the sweetest orange, yellow, and pink layout you will find. With cute ribbons for borders and some adorable butterflies for an accent, this great theme will feel right at home with your Easter pictures.
Eggtastic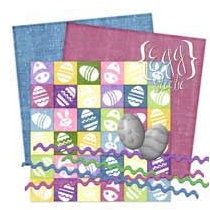 Eggtastic, also by Digital Scrapbooking, includes a fantastic kit of paper, boarders, and egg accents to organize all of your great Easter memories. Deep purples and blues are accented by pastel colors and truly fit the Easter theme.
Grammy's Lily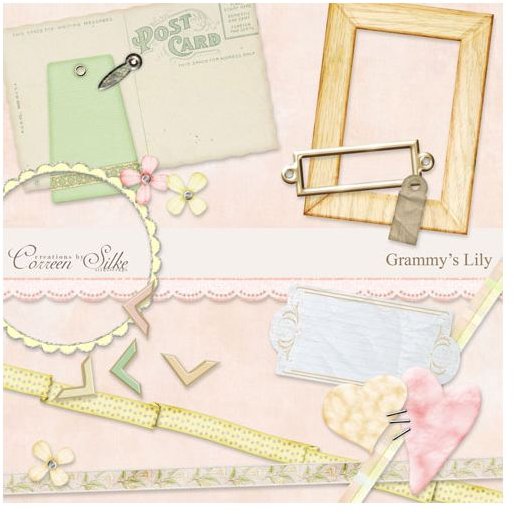 Grammy's Lily by computerscrapbook.com is a beautiful soft, simple, elegant layout that features beautiful pale pastels, the picture of Easter itself. This lends itself to an old-fashioned elegant feel, a great way to showcase all your favorite Easter dinner pictures.
Sunday Scrapbooking
Sunday Scrapbooking Kit by computerscrapbook.com features a great spring green and yellow layout, complete with adorable flowers, swirls, and cute film strips to showcase all your smaller pictures. This mimics a very springy Easter feel, which are sure to help make your pictures pop against it.
Spring Day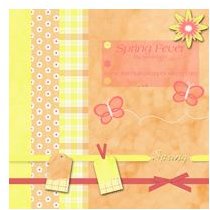 Spring Day by computerscrapbook.com is a peach and spring green layout that showcases adorable flower, sun, and swirl accents to highlight your pictures. Soft accents in yellow help to keep the layout in the perfect color scheme for any Easter projects you may have.
Thursday Break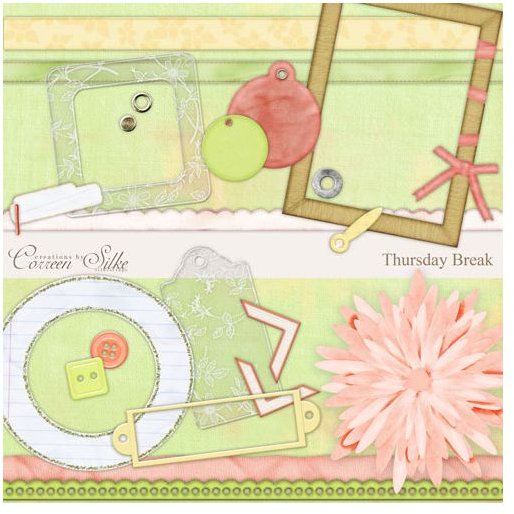 Thursday Break by computerscrapbook.com is another great layout that keeps the theme perfectly centered in the realm of spring, with a primarily green and pink layout with yellow and white accents. Cute flowers, buttons, ribbons and wooden picture frames can help frame your pictures and fill extra space in where needed. Perfect for all those great pictures you took of the egg hunt!
Almost Silent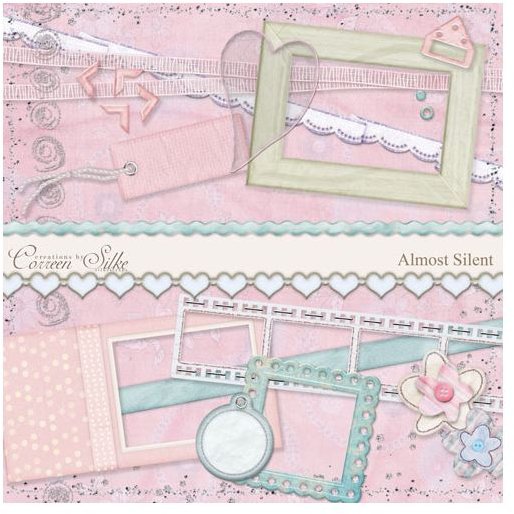 Almost Silent showcases a beautiful soft powder pink and baby blue layout, perfect for an Easter of a young child (or children), pictures of egg hunts, or any other Easter projects you might have on hand. This particular layout features beautiful flowers, film strips, and cute ribbon accents as well.