Free Postcard Calendar Templates: Download Samples or Create Your Own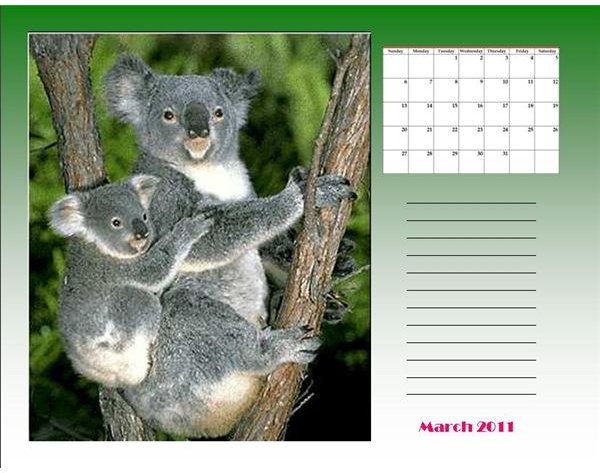 Planning to Create a Postcard Calendar Card?
You enjoy visiting places. You've probably seen the great Eiffel Tower in Paris, the crazy beaches in Bali, the paradise-like islands of Palawan in the Philippines, and other beautiful destinations worldwide. But have you thought of keeping your happy memories all throughout the year? Why not design your own calendar, featuring the places you've been to on every page of your calendar?
All right, much as you would like to, you have no idea how to create one, or you have no time to get started. Read on and learn the easy steps to create a personalized postcard calendar using your home computer and the old picture files you've taken using these instantly available, ready-made templates! Take a look at these beautiful postcard calendar templates and download them now for free. All set? Let's get started!
Free Postcard Calendar Templates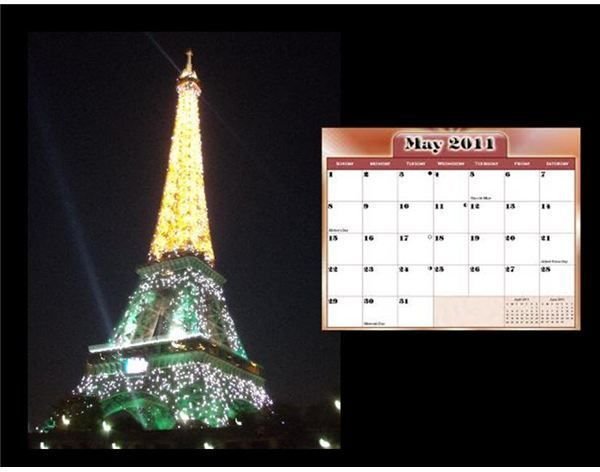 It's sweet to keep memories in calendars. Here are some templates you can download featuring tourist spots around the world in every month. Feel free to use these designs. You may also make your calendar more personalized by changing the photos and uploading your own using the Microsoft Publisher program in your computer. These postcards are sized 5.5 x 4.25" when printed.
1. January- The Sweet Scent of Holland
2. February- Discovering Philippine's Secret Paradise
3. March - A Day with the Koalas
4. Apri - The 8th Wonder of the World
5. May - A Night in Paris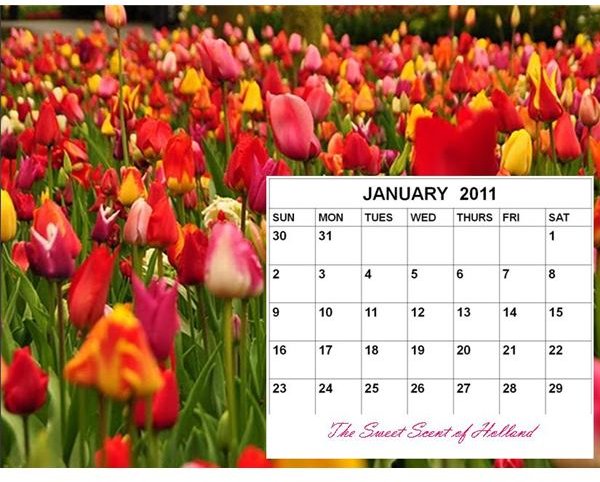 You may also find beautiful templates in these sites:
Keep and Share - This is a must-visit site as it has an impressive array of free customizable templates. It also has an unlimited text box, which is great for note-taking daily tasks and meetings.
Free Printable Calendars -You can download calendars in PDF format on this site. It is easy and free to use.
Free Calendar Template - This site has myriad calendar designs.The photographs used are really impressive.
It's Time to Create Your Personalized Calendar Postcard!
Creating a personalized postcard can be done in four easy ways. Follow these simple steps!
Credits: The images used in this article are created by the author.