5 Free Mardi Gras Fonts: Create Party Printables With These Great Selections!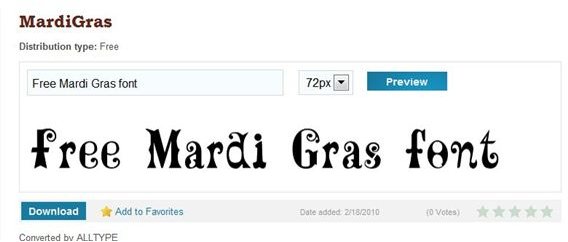 Installing new fonts onto your computer expands your desktop publishing options. For most desktop publishing applications, once you load a new font onto your computer it will show up in the list of fonts for that program.
When you create a Mardi Gras publication or any project with a New Orleans theme, you can have fun with one or all of the following free Mardi Gras fonts. Simply select those that you like, download them to your desktop and install.
Click on any image to enlarge it.
Mardi Gras
Appropriately named, Mardi Gras is a fun, festive font with lots of swirls and embellishments. This font is ideal for Mardi Gras party invitations, Carnival flyers, parade signs and more. When you go to the FontStock website, you can preview exactly how your text will appear prior to downloading the Mardi Gras font. Simply type your text into the box marked Type your text here and choose a font size. Your text will appear beneath the box in the Mardi Gras font and in the size you entered.
If you decide you want the font, click the Download button and proceed with the installation.
Download Page: Mardi Gras Font
Mardi Mask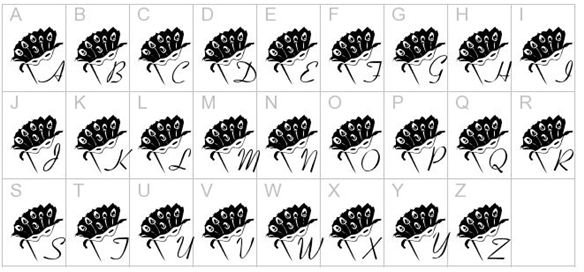 This free Mardi Gras font might be overkill if you used solely this font on a party invitation or other publication. However, if you use it sparingly in combination with another font, it might be just what you are looking for. The font includes a Mardi Gras mask over each letter, so you might want to use it for the uppercase letters in a title, on a banner or anywhere that you want to decorate with your font. Uppercase and lowercase letters all appear as uppercase with this font.
Much like the previous font, you can preview how your text will appear by typing into the preview box on the download page. Installation instructions are included as well.
Download Page: Mardi Mask Font
KR Mardi Gras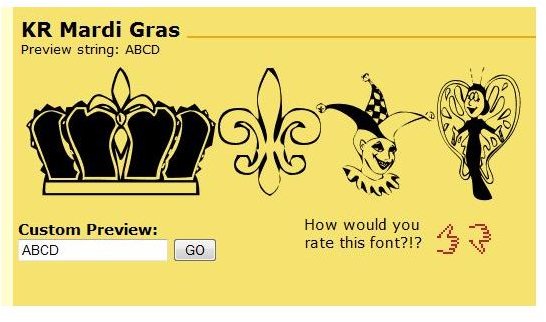 If you want to incorporate some entertaining, eye-catching images into your publication, this font is perfect for you. KR Mardi Gras is a "dingbat" or symbol font, which means that images are used instead of text. Each uppercase letter and "a" through "f" in lowercase presents a different symbol. You can preview these images by typing into the Custom Preview box on the download page.
Download Page: KR Mardi Gras Font
Croc Krewe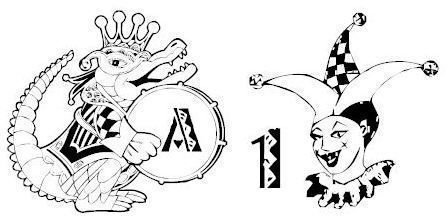 Similar to the Mardi Mask font, Croc Krewe provides uppercase letters inside of an image. This typeface presents each letter inside of a drum carried by a marching crocodile who wears a crown and jacket. Numbers are shown with the face of a smiling jester. This font will add some fun and interest when used frugally on your publication.
Download Page: Croc Krewe
New Orleans Fete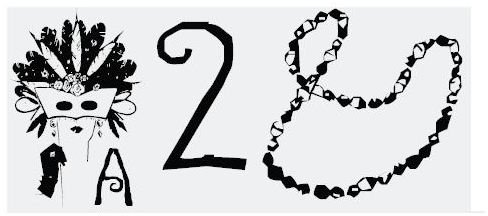 The final font in the list is called New Orleans Fete. Each letter features a lady holding a feathered Mardi Gras mask up to her face with a single gloved hand. Even numbers sport chains of Mardi Gras beads. This ornate font will be sure to catch the eye of anyone viewing your publication.
Download Page: New Orleans Fete
Images
Screenshots of fonts from respective websites provided by author.