Free Chinese New Year Cards to Bring Festivity to Your Friends and Family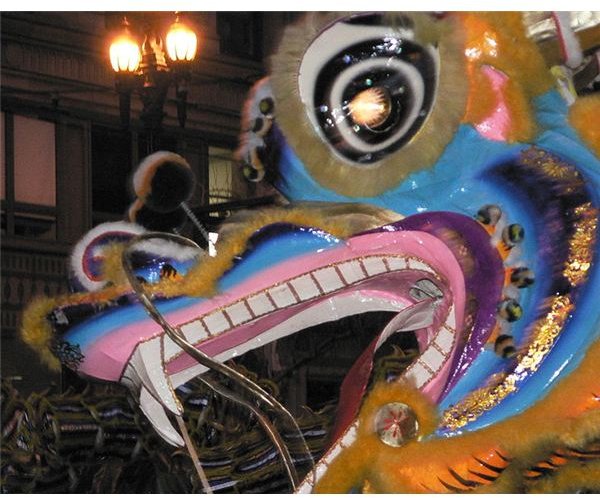 Gong Xi Fa Cai! (Greetings of Riches!)
Are you ready for the celebration of the Chinese New Year? This celebration is gaining in popularity of observance, with many cities around the world running Chinese New Year parades and festivities. One great way to celebrate the new year is to find free Chinese New Year cards that you can send to your friends and family to say "Gong Xi Fa Cai!" or greetings of riches. Where are the best places to find free Chinese New Year cards and are there free printable Chinese New Year cards that you can send?
Image Credit (Wikimedia Commons)
Don't Overlook the Obvious - Create Your Own Chinese New Year Cards
If you have design talent, you can use desktop publishing software you already have to create your own free printable Chinese New Year cards. If you don't have suitable software, you may want to take a look at freeware such as Serif's CraftArtist Compact.
You can either put together the card completely from scratch, or you can use Chinese zodiac designs that you've downloaded from elsewhere to place in your design. Make sure you understand the Taoist animal symbology as well. It would be a disaster to use a Chinese symbol for death on a card that wishes good tidings.
When putting the card together, you might want to use Chinese traditional fonts that you have downloaded in order to express your sentiments. Again, this comes with a caveat - only use Chinese fonts if you are familiar with what the characters mean! It would be horrible to send a Chinese New Year greeting that expressed the opposite of what you wished to convey!
When looking for Chinese zodiac animals you can use in your designs, look for the following:
Rat
Horse
Rabbit
Snake
Dragon
Dog
Monkey
Pig
Ram
Rooster
Tiger
Ox
You can find images for each of the Chinese zodiac animals on different stock photo sites including Stock.xchng, Wikimedia, and even Flickr. Make sure you have permission to use any image that you will incorporate into your design. When in doubt, ask! Upcoming Chinese zodiac animals include:
2011 - Year of the Rabbit
2012 - Year of the Dragon
2013 - Year of the Snake
2014 - Year of the Horse
2015 - Year of the Sheep
Resources for Free Printable Chinese New Year Cards
If designing a card using desktop publishing software isn't your thing, there are resources you can use in order to download Chinese New Year cards for free. First, in order to navigate the free downloadable software waters, you'll need to have an idea of what you are looking for. This will help you to weed out any resources that do not suit your needs. For instance, do you want photographs, Chinese calligraphy, or cartoons of zodiac animals?
Once you've decided on a look for the cards you wish to download and print, then you can select what resource would best suit your needs. For example, Magical Kingdom has a selection of serious-looking cards. You'll find cards with images of the Three Immortals, cards with Chinese calligraphy, and cards with zodiac papercut images here.
Blue Mountain Arts also has free Chinese New Year cards that you can customize and print. With their cards, you can easily personalize the project before downloading it. This is a great option if you want to include the recipient's name or your own name on the cards.
Another great resource for your free printable card for the Chinese New Year is The Custom Cards where you'll find printable postcards for your project. You can customize each card you print off from here using clip art and text. It can make a great statement if you are looking for a nice blending of convenience and customization.
Don't forget about resources like China Highlights and Activity Village. China Highlights offers a grand variety of free printable cards ranging from the cartoony to the more traditional. Activity Village offers users cards that can be colored by children so that they might be included in the festivities.
Finally, don't overlook Got Free Cards as a resource for your printable cards. You can customize the card a little bit, and their cards have a cartoony feel to them, focusing on 2011's zodiac animal, the rabbit. These are especially great if you're sending the card to a child.