Digital Scrapbook Calendar Kits: Enjoy a Personalized Calender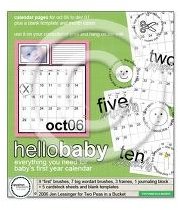 The year is coming to an end, which means "tis the season to be jolly, tralalalalalala." To get organized for the up-and-coming year, get started with one of these lovely digital scrapbook calendar kits.
Hello Baby
The Hello Baby retails at $8 for personal use and it is targeted at parents with newborns. Newborn babies are expensive, they may be small, but they require a massive amount of things and this kit really is one of them. These digital scrapbook calendar kits can be created using Microsoft Publisher, which most people have installed on their computers already, a few quick clicks and some WordArt or clipart later, and you have a free calendar.
Scrap Girls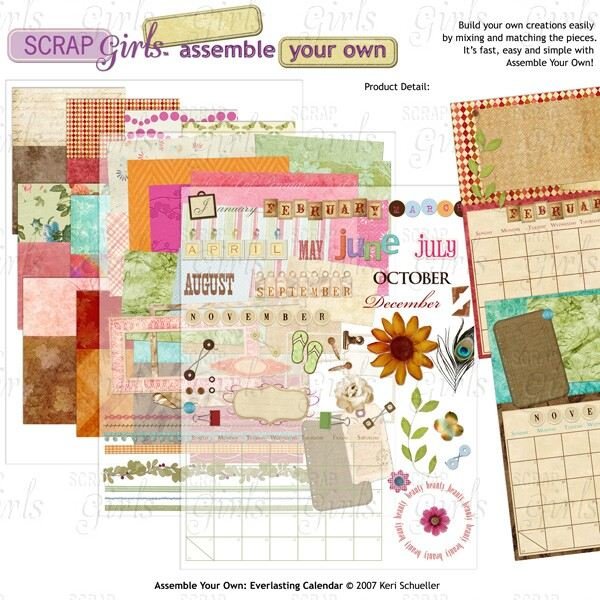 The Scrap Girls digital scrapbook calendar kit allows you to purchase their collection of digital paper swatches, typography, and images. It is retailing at $8.99, a fraction more than Hello Baby, but a better value for the money. This kit has the "scrapbook" vibe due to the paper swatches. If you are competent using publishing software then you can scan in your own paper and download free fonts, including a free Tinker toy font. This would be a great gift for someone new to digital design.
Digitkit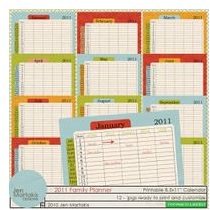 Offering a large range of digital scrapbook calendar kits, Twopeasinabucket is excellent if you have a flair for arts and craft. The digital kits offered by the company are for personal as well as commercial usage. Particularly, Digikit can be used as a family planner costing between $6 to $8. Most of the kits offered by the company are neat and clean.
Cherry On Top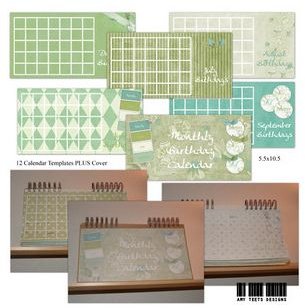 While the Family Affair Birthday Calendar Kit will not get your creative juices flowing in the same way as the Scrap Girls or Digitals collection digital scrapbook calendar kits, it retails for only $4–half the price of Hello Baby; so if you want something simple and fit for purpose (like remembering birthdays) then this would be an ideal purchase for you. You also download some free Tinkertoy fonts to go with it.
The Shabby Shoppe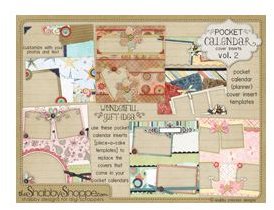 Slightly different than the other digital scrapbook calendar kits around, The Shabby Shoppe is designed for a pocket calendar rather than hanging. This kit is simple to use; the templates are predesigned, leaving you to simply add photos of your nearest and dearest for customization. Retailing at $3.95 this kit is an excellent value for money.
Scrap Girls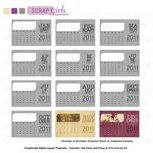 Scrap Girls digital scrapbook calendar kits have a fair selection of styles, putting them in the middle of the pack. They retail between $3.99 and $8.99, just like most of the other scrapbooking calendars. They are available in four different colors.
Easy Page Pro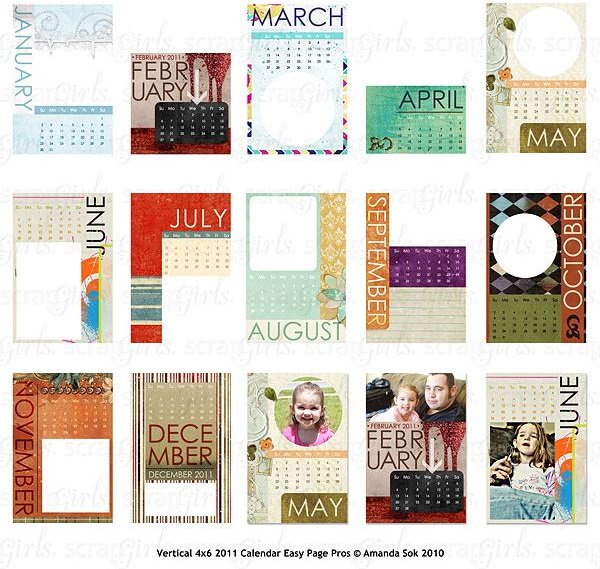 This one is also from Scrap Girls. The template is neat and classy, which can be purchased for $8.99. You can download it from the Internet. You can get some free digital scrapbook elements to accessorize it.
Confessions of a Homeschooler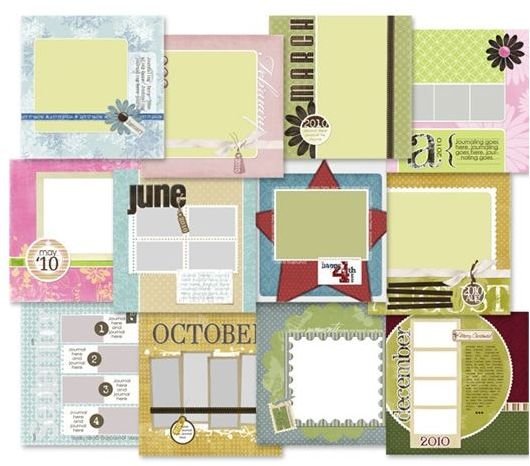 Possibly the best of the digital bunch, Confessions of a Homeschooler has a personal edge. You are not just buying a product from a faceless corporation, but from an actual woman, a mother. It retails at only $3, which is cheaper than all the other digital scrapbook calendar kits; and included is a wide range of assorted goodies.
Digital Scrapbooking Studio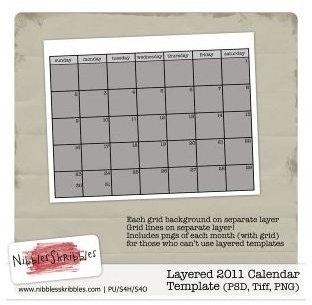 This kit just includes the calendar template–great if you are skilled with Adobe Photoshop or other similar programs and just too lazy to make a calendar from scratch. However, if you are a novice to digital design, then this $3.99 kit will not give you good results.
Perpetual Calendar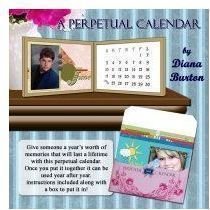 Digitalscrapbookpages have a lot to offer, from Christmas-themed scrapbooking to floral design and even some more masculine choices. The price of a digital scrapbook calendar kit is around $6 and generally it includes textured papers, frame, and a selection of images to make any calendar your own.
References
Images are from the respective websites for the calendars:
https://www.twopeasinabucket.com/shop/jen-lessinger/49079-digikit-hellobaby/?f=506_qa&qa=calendar
https://store.scrapgirls.com/product/10985/Assemble-Your-Own:-Everlasting-calendar
https://digitalscrapbookpages.com/digitals/index.php?main_page=index&zenid=d83c51051253caaef7069047670561c8
https://www.acherryontop.com/shop/digital/search/calendar/9000463
https://www.theshabbyshoppe.com/scripts/prodView.asp?idproduct=188
https://store.scrapgirls.com/category/52/SS-Digital-Scrapbooking-Layout-Templates
https://wareseeker.com/Games/digital-scrapbook-artist-compact-1.5.2.53.zip/7d85f42ee
https://confessionsofahomeschooler.blogspot.com/2010/12/2010-digital-scrapbooking-calendar.html
https://www.digitalscrapbookingstudio.com/store/index.php?main_page=product_info&cPath=13_203&products_id=5802
https://www.merkeleydesigns.com/store/index.php?main_page=index&cPath=92&zenid=2f347905a02fe813a684743133e2dd70