Poetry: Love Poems For Valentines Day Cards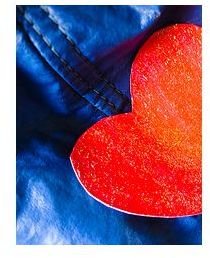 Valentines Day Poems for Cards
Valentine's Day is such a rad holiday. I mean what other time are you really able to express your true feelings for one another? It gives us a really unique opportunity to open up to people, not just your significant other, and show how love is still plentiful no matter what may be going on with the world.
Sure, there are several other options like thoughtful gifts and candies, but if money's tight and you still want to show that special someone that you care on Valentine's Day, you can't go wrong with a card that includes a poem that really encompasses your deepest and truest feelings for the person. Handmade cards are often the way to go, the more effort, the more it means something to the person. But if you find it difficult to put your feelings into words and those words in a meaningful order there are thousands upon thousands of poems written on the subject of love for you to use.
An interesting fact: Valentines Day poems and cards have been around since the holiday's creation way back in 500 C.E.That's almost two thousand years of tradition. Frankly, Valentines Day really isn't Valentines Day until you bust out the romantic poetry and cards. But how can something as simple as a poem and a card really encompass all of those feelings you have? How can you even get this done in a manageable amount of time? I mean people take years and years to perfect the art of poetry.
Don't worry. We've put together are 4 different types of love poems that will fit incredibly well onto a card and that you can hopefully connect with on a personal level that you can share with your Valentine. Each poem reflects a different sort of feeling of love and a different style of poetry. Rhyming, simile, short, long, etc. you should be able to find something you're looking for in these four poems or at least something to get the ball rolling on your own love poem.
A Valentine Is Nothing Like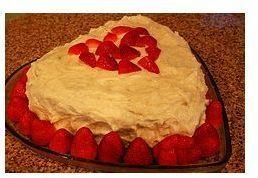 The smile that cleanses my soul.
The eyes that stop time with a single glance.
The touch of love from his hands.
I've been waiting for this day.
This special time.
All I can do is pray.
For you to be my Valentine.
Source: Christina Occhipinti of https://www.short-love-poem.com/valentine.html
While not very clever in the rhyming or rhythm department, I really like this poem because it sort of reminds me of that more traditional style of poetry that is still impactful just because it's not forced to sound a certain way, it's just someone's feelings. If you happen to like that sort of thing or if you can at least appreciate it, I definitely recommend this love poem for your Valentines Day card.
Heart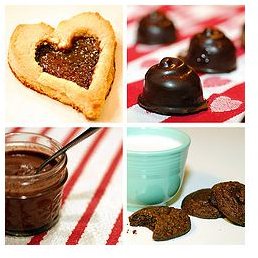 I once had a heart,
But now it's gone from me to you.
So take care of it,
Now you have two and I have none.
Source: Tonya Nevels of https://www.short-love-poem.com/romantic.html
This is a quick and beautiful poem that will fit on just about any card you have to give. It's also one poem that will really speak to someone that you're confessing your love to and that you're confident will be there to love and take care of you.
Valentines Day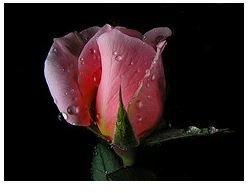 Valentine's Day
Is a wonderful way
To make "I love you"
Easy to say.
Source: https://www.poemsforfree.com/valday.html
Another sweet and simple poem that focuses more on the holiday than any specific emotion or feeling associated with love making it pretty ok to give to a family member as well as your love interest. Since it's small it will fit on just about any card and probably even smaller card or on the gift tag of a present as a little added bonus.
Happy Valentine, My Love!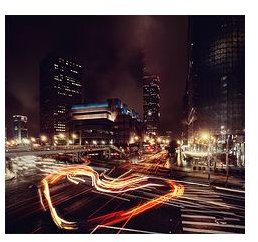 Happy Valentine, my love!
All my love is yours.
Yearnings here find harborage;
Vanities, sly smiles.
All that righteous anger rends,
Love here reconciles.
Even in the darkness where
No bitterness finds rest,
Thoughts of you are like a dawn
Nor would I have so light a heart
Except that I am blessed!
Source: https://www.poemsforfree.com/happyv.html
This poem is really nice because it's very joyful and bombastic! Full of energy and feeling. Sure it's a little cheesy but who doesn't enjoy a little of that every now and then, especially when it's actually genuine. Regardless, this simile poem is really good and would make a great love poem for Valentines Day cards.
Applying These Poems to a Card
When you select the poem you would like to use or maybe even write your own poetry, you will want to select the dimensions of your card. Think about what sort of design, picture, etc. you would like to fit onto the card, how big you want the size of the poem to be, and if you are going to place it in an envelope if it will fit correctly into the envelope.
If you choose a shorter poem be sure to make the poem a reasonable size on the valentines day card, but not so big that it seems too big because it could suffocate other elements of the card and look poorly done. The size you write on college ruled notebook paper normally works great on most cards but if it's smaller than average just make sure it all fits. Remember that empty space on a card isn't attractive (unless you're going for a minimalistic look!).
Credits
All images are used for promotional purposes only and are listed in the order they appear in this article. The source of each poem is attributed to the poem in their individual sections.
https://www.flickr.com/photos/kawaiimika/2265184335/sizes/s/in/photostream/
https://www.flickr.com/photos/alexragone/3279621621/sizes/s/in/photostream/
https://www.flickr.com/photos/elanaspantry/3275640078/sizes/s/in/photostream/
https://www.flickr.com/photos/viamoi/2524148977/sizes/s/in/photostream/
https://www.flickr.com/photos/motorboat4107/314115712/sizes/s/in/photostream/
https://www.flickr.com/photos/papyrist/3284356863/sizes/s/in/photostream/