FastStone MaxView Review: Fast and Innovative Image Viewer
FastStone MaxView
FastStone MaxView is a fast and compact image viewer with innovative commands and an intuitive layout. This image viewer lets beginners and advanced users alike easily view and manipulate images in any major graphic format. FastStone MaxView offers a lot of nifty features that gives users a fast, efficient, and comfortable image viewing experience.
Intuitive User Interface (4 out of 5)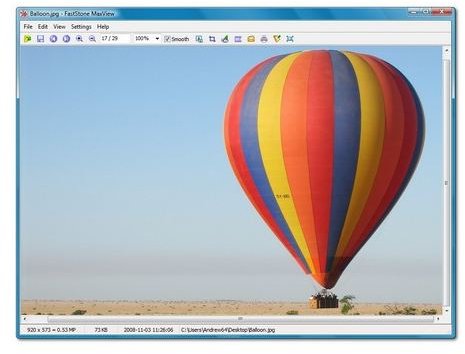 FastStone MaxView optimizes the use of your screen space by offering auto hidden menus and toolbars. When you're not using these menus and toolbars, they automatically minimize to give you more screen space to view your images. They become available again as you hover over them, letting them know that you require navigating the menus or using the tools in the toolbars. This makes the features of FastStone MaxView easily accessible without being disruptive of the image viewing process.
This image viewer includes several options and preferences that lets users customize their image viewing experience so they can be comfortable with the available tools and functions. For user interface, FastStone MaxView deserves a good score.
Different Ways to View Images (4 out of 5)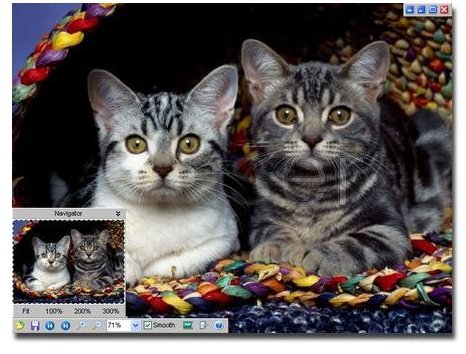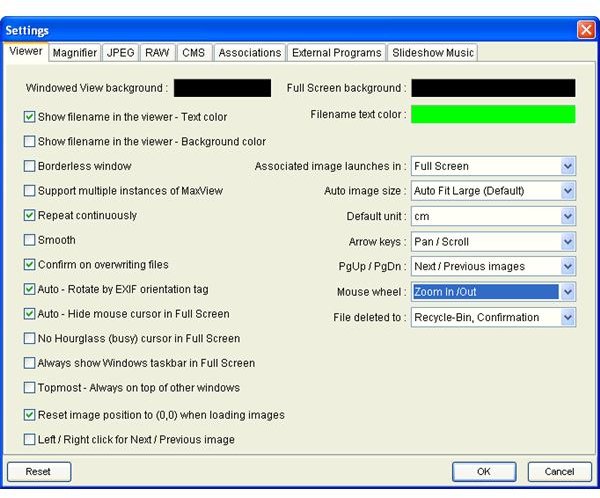 FastStone MaxView offers users different ways to view images like the straightforward default view that lets users easily navigate through their images by using their mouse or their keyboard arrow keys. Users can also view images in full screen mode that includes several zooming options. There is also the magnifier tool that lets users magnify manually certain portions of their image that they focus on. This crystal clear magnifier can be personalized according to user's desire and, allowing users to choose on how they want the feature to behave and deliver results. If the user is feeling a bit creative, they can view their images as a slideshow. They can create photo slideshows with over 150 transitional effects. They can even add background music to their slideshows for a more engaging image viewing experience.
Aside from viewing images, users can also view detailed image information like EXIF metadata. Users can access these image information and details with only one click.
Image Manipulation (4 out of 5)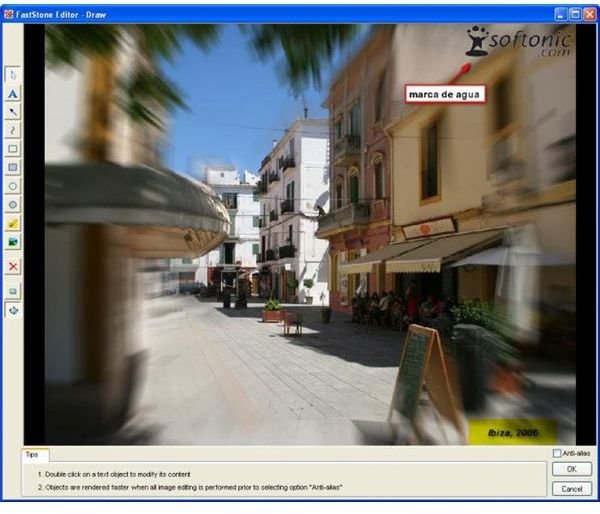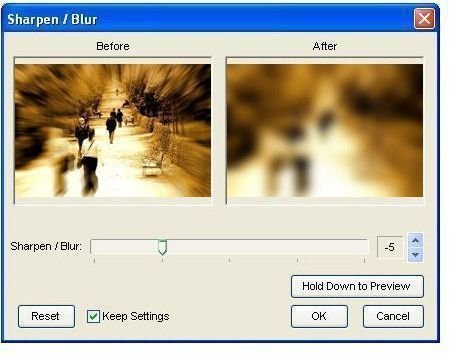 FastStone MaxView doesn't just let users view images, it also lets users to have fun by its photo editing tool. Users can rotate or crop images without losing image quality. They can add basic effects like text, highlights, and arrowed lines. If the user desires to show off their manipulated image on their desktop, they can easily do so through FastStone MaxView's capability to directly set an image as a desktop wallpaper.
If the user wants to do more advanced image editing tasks, they can summon the services of an external image editor by using a single hotkey press. There are several other hotkeys that users can use to access image navigation and other functions like copying, moving, deleting, renaming, and rotating images.
All-Around Support (4 out of 5)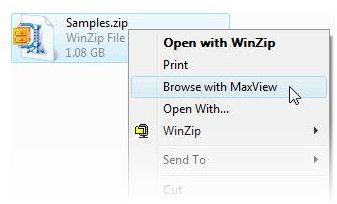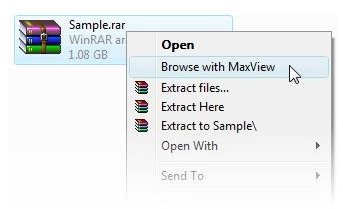 FastStone MaxView supports a wide variety of popular image formats like JPEG, GIF, BMP, PNG, TIFF, PCX, WMF, ICO, TGA and CUR. It also supports digital camera RAW file formats like CRW, NEF, CR2, PEF, RAF, MRW, DNG and ORF. FastStone MaxView can even view images inside encrypted RAR and ZIP archive files, which makes it possible for users to have a secure image viewing experience.
Overall (4 out of 5)
FastStone MaxView costs $19.95 for a lifetime license and free updates. For multiple users, you can purchase this software with a volume discount depending on the number of users.
For more image viewer reviews, check the Top 10 Viewers for Windows 7.