Roxio Creator 2010 Review: A Multimedia Software Suite for Digital Photographers
Roxio Creator 2010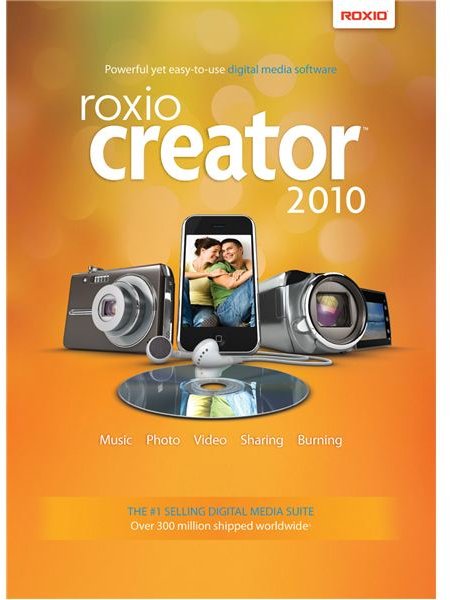 The Roxio Creator 2010 software suite has much to offer the digital photographer that deals with a variety of multimedia. With Creator 2010, Roxio is hoping to convince you that the 13 applications included in this edition will be sufficient to meet all your digital media needs. A photo editor, slideshow creator, DVD burner, and video editor are just some of the useful utilities that you might use. These features, and more, will be explored in more depth in the following Roxio Creator 2010 review.
Photo Tools (4 out of 5)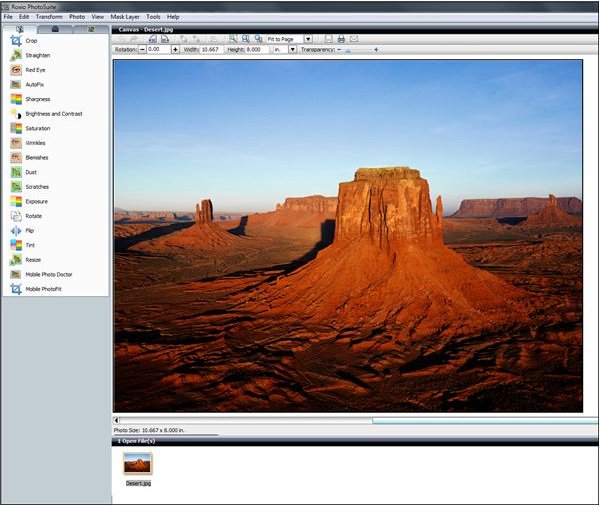 The majority of digital photographers need a powerful and easy to use photo editor to creatively edit their latest shots. The one that is included in this software suite works hard to achieve these aims, and is easily good enough for all the basic photo adjustments. So, simple operations like cropping a photo, straightening, exposure, saturation, red eye removal, and rotations are simple one button fixes. However, the features do not end there. Clone tools, paint brushes, mask cutouts, frames, mats and text layers are also available. There is even a special effects section with over 200 ways for you to create a variety of artistic, colored and textured versions of your chosen photo.
However, Roxio's Photosuite lacks some of the features that you may be used to from the latest version of Photoshop Elements, and it is a long way from more advanced photo editors like Capture One. So, if you are used to working with layers, levels and histograms, and can't do without them, then this may not be the tool for you. But, if you have not even used Photoshop before, or are just looking for something user friendly with plenty of options, then you will likely be quite happy with all you can now do with your photos.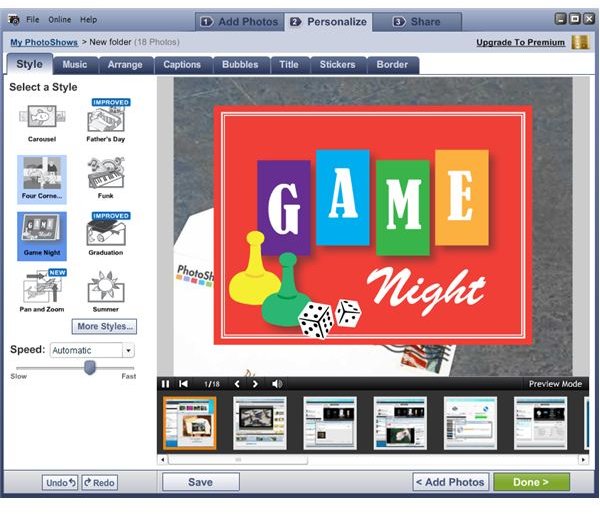 There are two photo slideshow creators included in this software suite. Roxio's Photoshow makes some amazing looking 3D slideshows, but sadly it is limited in functionality unless you upgrade to the full version at a $39.99 premium. The other slideshow tool, Roxio Slideshow, is a functional slideshow creator that lets you burn a musical slideshow to a DVD. It is not nearly as advanced as something like Magic Xtreme Photostory on CD & DVD, but the option to make more complex adjustments exists if you export your slideshow into Roxio's VideoWave utility where you have much more control over the final product.
Video Editing (4 out of 5)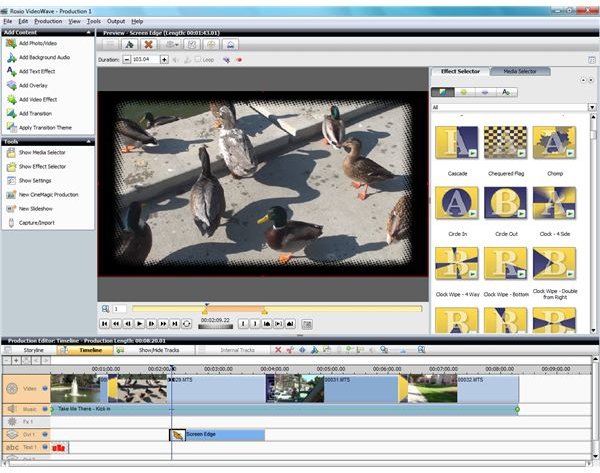 If you have a camera capable of taking HD video, you will be happy to hear that Roxio has included two video editors in this software suite. The first, Roxio CineMagic is a step by step automatic editor that will take a lot of the time and effort out of creating your video. You can select from a variety of themes, (similar to those in the Roxio Photoshow), and the program will do most of the hard work for you. It will edit your clips to fit your music and automatically edit transitions. For beginners, this is ideal, but more advanced users will ultimately prefer the extra control you get over your projects with Roxio VideoWave.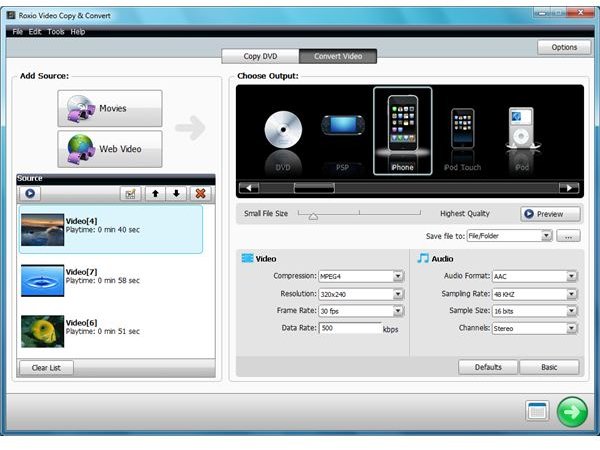 VideoWave gives you full control over each feature. You can choose from a selection of video transitions, add background audio, apply video effects, include photos and video, or add text and subtitles. VideoWave includes a video trimmer to edit the length of your video clips, but it is done in a non destructive way, so it will not alter your original file. All this is edited on a professional looking multi channel timeline that is easy to manipulate. Completed videos can be exported to YouTube, email, or portable devices such as an iPod Touch, or they can be exported to MyDVD and burned onto a DVD, complete with animated title menus, to watch on your tv at home with all the family.
CD/DVD Burning (5 out of 5)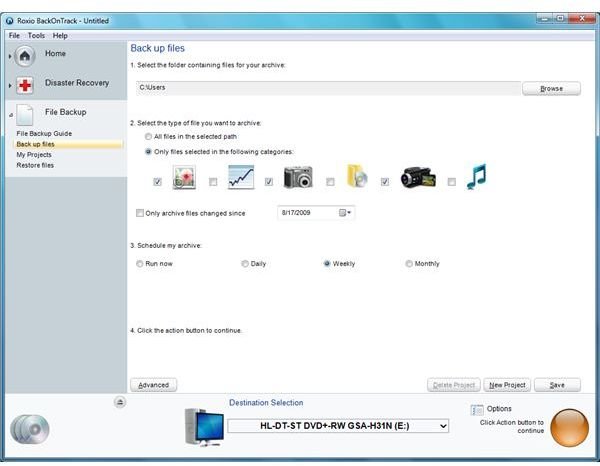 This section of the Roxio Creator 2010 review gets 5 out of 5, because the CD/DVD burning engine is a very good piece of software. If you do not already know how to back up your computer, then this would be a great time to get started. Hard drive failures, accidents, or theft, could mean that all your digital photos and videos are lost for good if you do not have sufficient backups of your media. Thankfully, Roxio makes burning copies of your files to DVD very straightforward with its step by step burning wizard. Insert your CD or DVD, select the files you want to burn, and the Roxio burner will do the rest for you. There is even the facility to design and print labels for your discs should you require it, while the Roxio BackonTrack utility can schedule backups of media files to an external hard drive automatically.
Other Features (4 out of 5)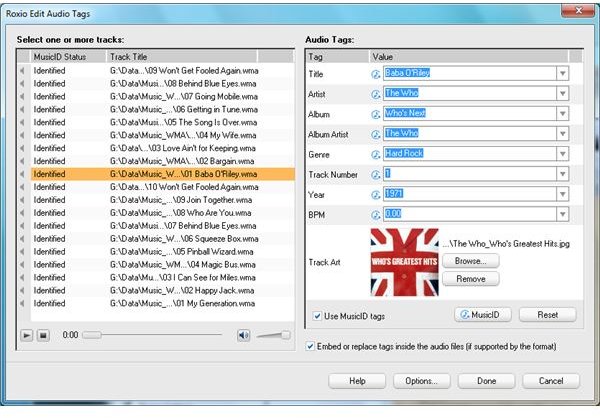 There are a whole host of other features in this useful software suite that may also be of use to digital photographers. For instance, there are a whole variety of audio tasks that can be performed. You can rip CDs to your hard drive to get music to play alongside your slideshows, batch convert a group of audio files, or even record analog audio from a tape or LP to your computer. Needs some new music for the car? Create a music DVD to play all your favorite mp3 files on the go. Roxio Creator 2010 will also record music from the internet through your computer's soundcard, download it to iTunes, and automatically identify it, tag it with the artist's name and song title, and download album art from the internet.
Photographers looking for a way to stitch photos into a panorama will find that there is a utility for that too in this multimedia software suite. You can even perform some automatic adjustments, such as red eye removal, on multiple photos at the same time.
Help and Support (4 out of 5)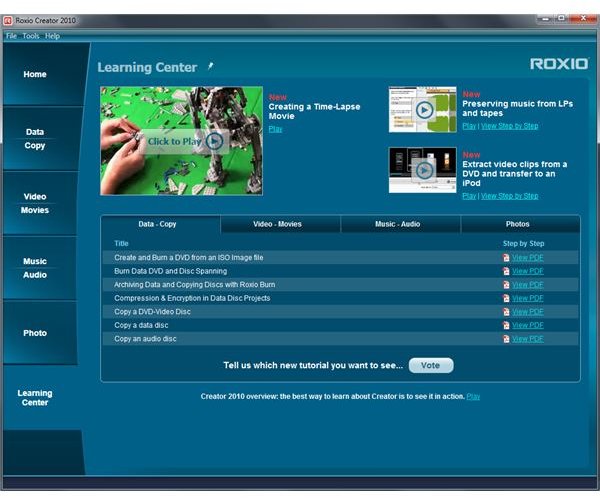 Roxio does not always get the best reputation for customer support, but there are plenty of useful tutorials included with Roxio Creator 2010. The included Learning Center has numerous PDFs that will take you step by step through a variety of tasks you may wish to complete. There are also several online video tutorials that will introduce you to the key components of this software suite.
Overall Rating and Value for Money (4 out of 5)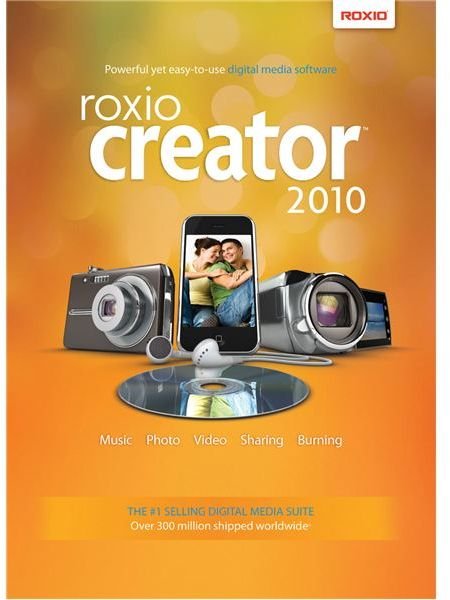 When writing this Roxio Creator 2010 review, it quickly became apparent to me that this is a genuinely useful software suite to have on your computer, because its versatility is hard to match. While the photo and video editors are not quite as powerful as a dedicated program, the CD/DVD burner is about as good as anything else that you can buy.
The standard version currently sells for $79.99 (after a $20 mail in rebate), while the extra features included in the Pro version retail at $109.99 (after a $20 mail in rebate), and these are very competitive prices for what is included. So, for consumers looking for an all-in-one solution to their multimedia needs, there are few better options than this useful software suite.