Review of BreezeBrowser Pro - Photo Browser Software for Photographers
Overview
There are different image browsers available for free downloads and for sale but most of them are accompanied with extra editing features to cater those who enjoy photo sharing and manipulating their photos such as Picasa. Since my hobby is photo editing with the use of Photoshop CS3, I no longer need extra editing tools for my image browser. Maybe same goes to other professional photographers who own the best digital cameras in which editing are no longer needed. Heavy extra add-ons only make browsing complicated and slow down the loading progress.
For people like me, who only need the simplest and fast loading image browser, BreezeBrowser may answer these needs. Few simple options are added in this software which makes it a better pick than simply settling with your Windows Explorer for browsing your photos.
BreezeBrowser Pro Screenshots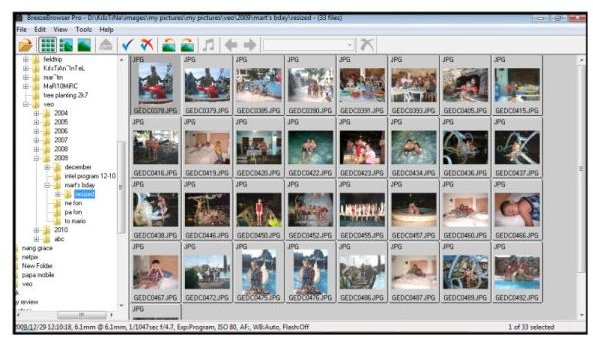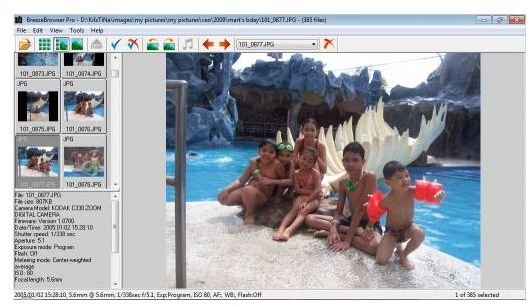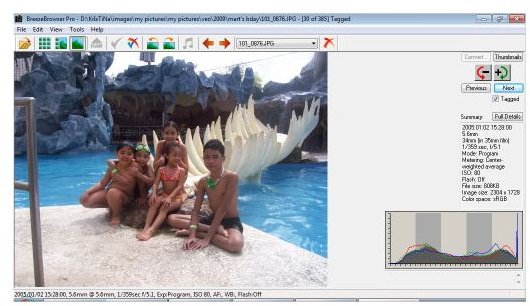 Ease of Use (5 out of 5)
Even if you are just a novice user, you won't have any problem using BreezeBrowser Pro as your image browsing tool because it has a very simple interface with just few button choices. It's like browsing with your Windows Explorer.
Yet if you are a beginner, you might also be confused of the RAW and tag/untag icons which are well-understood by photographers. Well, RAW as the term indicates, is an unprocessed image file which is also known as digital negatives – photographers commonly set their camera to 'save as raw file' in order for them to further maximize the quality of their photos. In this case, the raw icon is used when uploading images from their cameras thus needing raw file conversion to jpeg or other image formats for them to view, use and print it. The tag/untag icons are used for geotagging single or batch files and can be linked to Google Maps.
Performance and Features (5 out of 5)
Aside from being a fast and easy image browsing tool; capability of RAW file conversion; and geotagging, BreezeBrowser Pro also has an HTML function which allow users to create a very simple photo gallery in HTML format without having the knowledge of the script.
Other presented icons are the rotate buttons and the three view mode options: main view, film strip view and thumbnails view. Though not visible in the screen menu, photo slideshow is also available by pressing Ctrl S. Slideshow options include changing colored to black & white; insert frame; and you are able to choose slideshow transitions for more customized presentation. Quick sorting of files and folders is made trouble-free in this program thus making your photo collections organized.
Price to Value (3 out of 5)
BreezeBrowser Pro is ready for download anytime from their website as their "try before you buy" offer. You can further evaluate the program as a trial version if it is suitable for your needs. When you decide to purchase a licensed BreezeBrowser Pro, you are not required to download again; you just simply encode the registration code that will be sent via your email after paying $69.95 from your PayPal account.
The price is a bit expensive for something that is close to Windows Explorer which is ready to use anytime in your Windows system. Yet, if added features can benefit you best, then it is worth the value.
Overall Rating (4 out of 5)
BreezeBrowser Pro is absolutely worth downloading to experience the actual features and purchase of the program would be up to you as how it would make messy digital photographs collection into a more organized set-up.