Photomatix - HDR Software Review & Buying Guide
What is Photomatix?
Photomatix is High Dynamic Range (HDR) software; the purpose of Photomatix is to combine multiple images that have different exposures of a single scene and create a final high dynamic range image. In simpler terms, it creates an image which has details in both highlights as well as shadows, by merging images which have either the highlights or shadows properly exposed. It can then tone map the results to give the right colour and tonal balance. Photomatix can also create HDR images from a single RAW file, Check out what high dynamic range is in this article.
Photomatix Official Website: www.hdrsoft.com

Features (5 out of 5)
1. Can read and write .hdr and .exr files
2. Automatic and manual image alignment
3. Ghost removal tools
4. Supports batch processing
5. 2 tone mapping operators
6. Basic photo editing – crop, rotate, and white balance editing can be done
7. Tone mapping parameters can be saved as presets
8. Easy workflow
Ease of Use (3 out of 5)
Photomatix offers complete control over the HDR process in a simple and easy to understand workflow. There are no confusing menus, but 'workflow shortcut buttons', which directly perform the chosen task. Alignment of images is very good and the ghost removal tool does a very good job of removing 'ghosts'. By 'ghosts', one means any elements that change position in the multiple frames used for the HDR image. Most common examples are foliage which moves in the breeze, or people moving about in the background.
Details Enhancer and Tone Compressor, the two Tone Mapping operators, are very powerful and offer control over a range of image parameters through simple sliders. For beginners, the sheer power offered by a multitude of sliders might be overwhelming and seem very complicated, as an explanation of what exactly each slider does is not mentioned. But playing around with them a few times and checking the output gives one a very idea of how the sliders affect the photograph.
What's New in Version 3.0
1. More user-friendly – improved user interface.
2. Shortcuts simplify the job – the 'overview' window has been replaced by workflow shortcuts, with single click access to generating HDR images, tone mapping, exposure blending and batch processing.
3. Large pictures are handled much better.
4. Available as a Photoshop plugin or Lightroom plugin.
5. The 'alignment' option works with more precision. Though this slows the process, results are far more accurate.
6. The 'Settings' dialog, the Preview and the Loupe are all in their own independent windows, and can be moved around the screen separately.
7. Preview can fill the entire screen - this is good to get a close look at image details. Luope and Preview can also be seen simultaneously.
8. Presets are available - one can save and reload presets. This is a boon, as one can save preset values for all the parameters and apply them on a batch of photos without having to do so for each one separately.
9. The Tone Mapping feature has much improved. Easy sliders adjust Strength, to get the right Histogram, Light Smoothing, to get the correct tonal quality of light, Microcontrast controls to adjust 'flatness' and give that pop-out feel, and sliders for adjusting Luminosity and Colour Saturation.
10. One can simply 'drag and drop' images onto an open Photomatix window to load files. No need to navigate folder trees!
Screenshots of Photomatix (click to enlarge)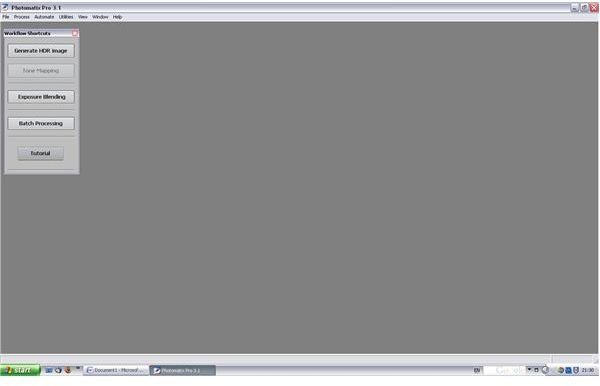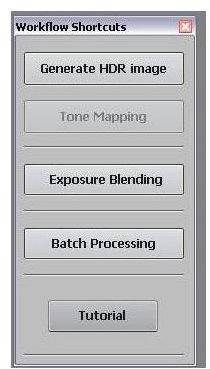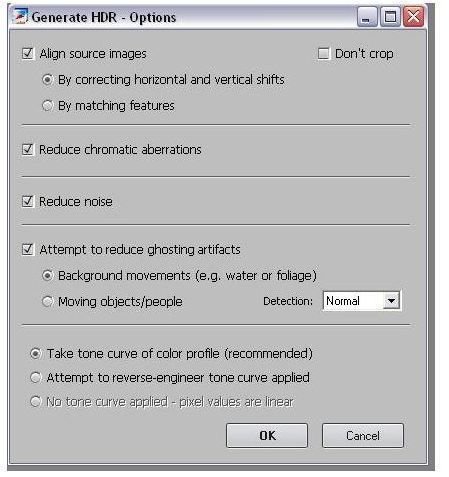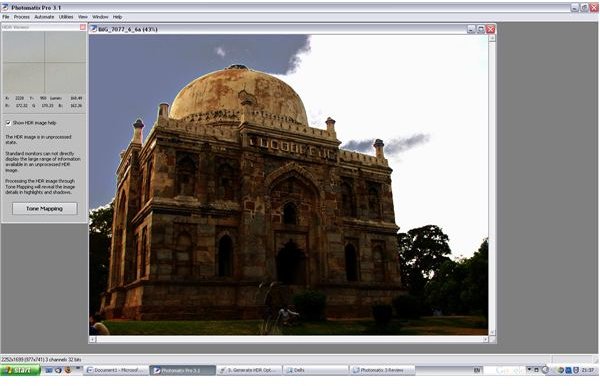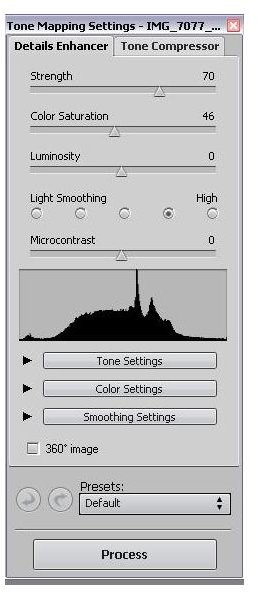 Value for Money (4 out of 5)
Well, this section is always very subjective.
If you're an amateur or a beginner to photography and simply want to try out new things, then I guess the $99 price tag might be on the steeper side. There is good HDR software available for a lot less.
If you're a professional or an extremely quality conscious person, I guess the price is really worth it, as the product is right up there at the top. It's one of the easiest, as well as most sophisticated, and powerful HDR tools anyone can buy today.
Example Images using Photomatix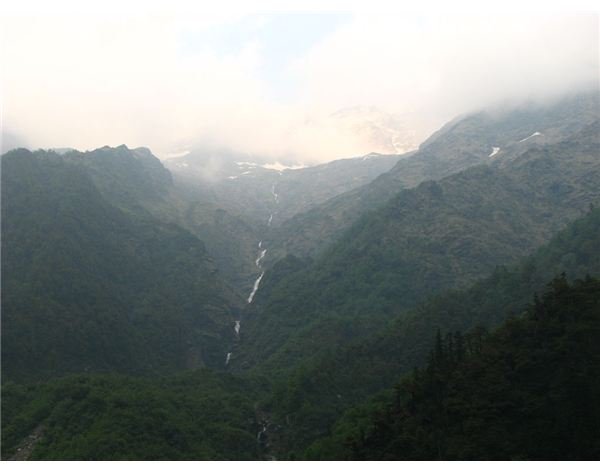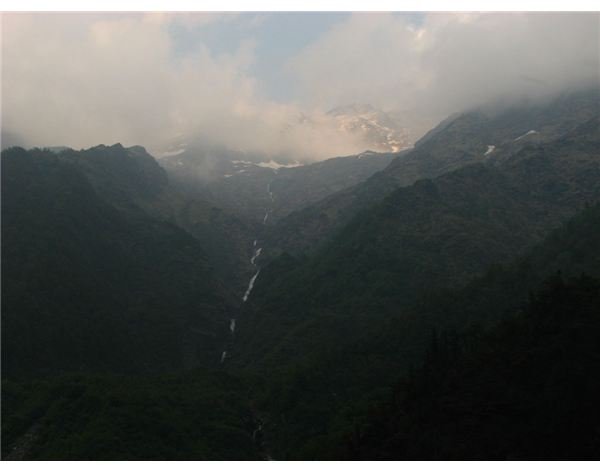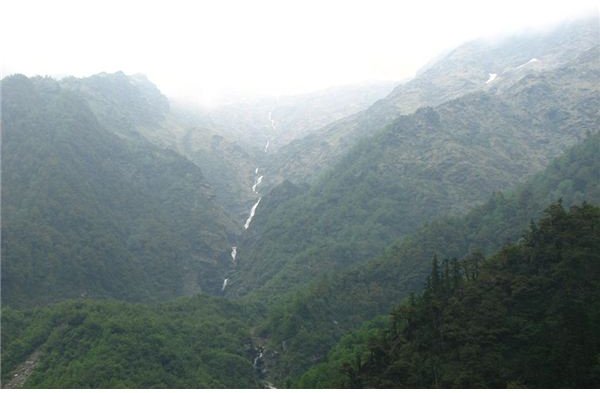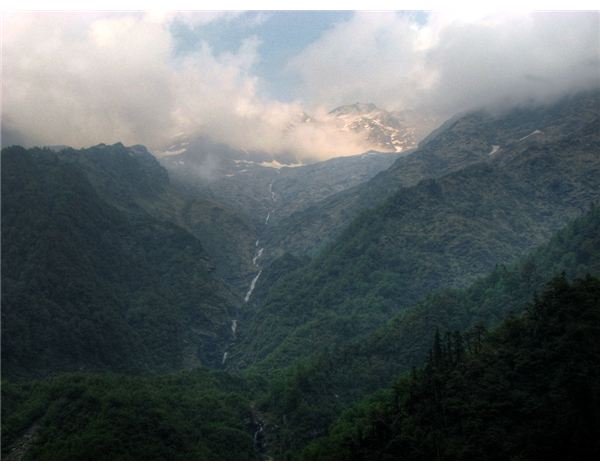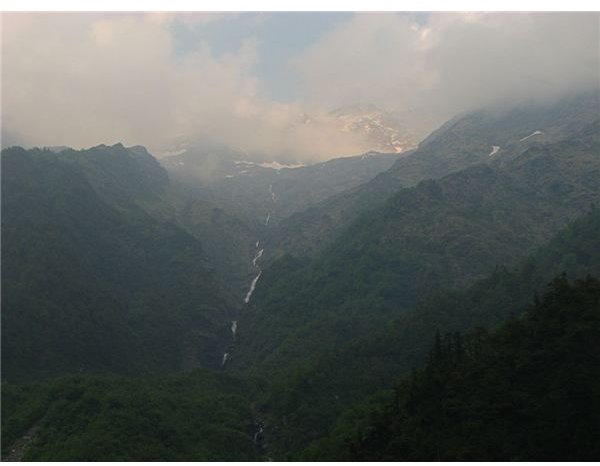 The first three images are the source files with different exposures. The fourth image is the result of Exposure Blending by Photomatix and the fifth the result of Tone Mapping.
How Photomatix Compares to 2 Popular Mac & Windows HDR Programs
1. Hydra (Mac): Hydra seems like a good product half-done. Though it can generate high dynamic range images, there's no tone mapping feature, and hence the images cannot be finely tweaked to give the right colour tones and that spectacular image which Photomatix makes possible.
2. Dynamic Photo HDR (Windows): DPHDR is another very good program, with a surprisingly small footprint. It too does the job quite well and matches Photomatix in most features. But one caveat is that there is no 16 bit output – you're restricted to 8 bit. Also, the lack of a Mac version may not sit well with many photographers.
Photomatix Options
Photomatix is available in a few different flavours:
1. Standalone application for HDR Tone Mapping and exposure blending. Includes free Lightroom plugin. One license is valid on both Windows and Mac. $99
2. Photomatix Pro standalone application + plug-in for Photoshop CS2/CS3/CS4 + plug-in for Aperture 2. $119 ($69 if only a Photoshop plug-in is required)
3. Edit Plug-In for Aperture 2.1 or higher. Offers HDR and Tone Mapping. $79
4. Photomatix Basic - Blends two differently exposed photos, combines multiple exposures into HDR, and tone maps HDR images with the Tone Compressor tone mapping method. This is for Windows only and is a freeware.
5. Photomatix CL – A command line version, for junkies only
All Photomatix options include upgrades for 1 year.
Final Say
Irrespective of whether you're an amateur or a professional, if you've reached this far in this article, it means you're seriously interested in HDR photography. I'd definitely recommend you to download the trial version and give it a shot. The trial is fully functional and never expires. But it adds a watermark to the images. I'm sure you'll enjoy using the software, then it's entirely up to you whether to buy it and continue getting stunning photographs, or not.
Highly Recommended