Famous Portrait Photographers: Masters of the Camera and the Human Condition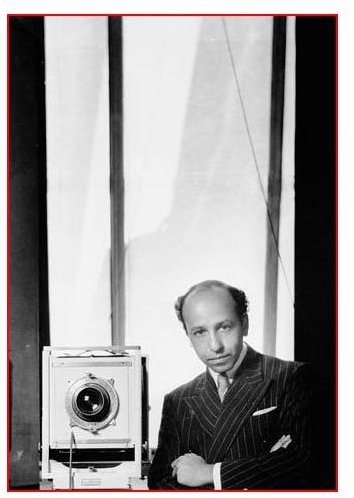 Masters of Photography
Yousuf Karsh
Perhaps the most famous portrait photographer of all time, Yousuf Karsh portraits are almost regal in stature. Most of his photographic depictions reflect a certain amount of solemnity, whether they were world famous figures or the common folk that visited his studio. His famous portrait of a cantankerous Winston Churchill, which appeared on the cover of Life Magazine in December of 1941, launched his career. To get the look he wanted from Churchill, he snatched his cigar away right before he took the picture. This Karsh Biography has that image and more. But from early on in his career when he was an official photographer for the Canadian government, Karsh studied the lives and accomplishments of the person he would be photographing, long before that person was in front of his camera.
His masterful use of composition and lighting techniques, and his ability to capture the revealing expressions he drew out of his subjects, provided the world with striking images of public figures in politics, science, and the arts. But he did plenty of portraits of ordinary folks in his Ottawa, Canada studio too. It has been said that he did for photography what Rembrandt did for photography. Rather than play with new styles and fads, he remained true to his distinctive use of lighting that produced dramatic, idealistic likenesses for the entirety of his career. His goal was always to try and capture the integrity and sincerity that he believed was somewhere inside (sometimes very deep) every one of his subjects.
Image courtesy of https://commons.wikimedia.org/wiki/File:Yousuf-Karsh.jpg
Cindy Sherman
Despite failing her first photography class in college, Cindy Sherman has worked her way into a uniquely prominent place amongst the talented and famous portrait photographers of the world. Today she is one of the most paid female artists around. Her innovative and exploratory style likely stems from the fact that she is a multi-talented artist having experience as a painter and actress along with knowing her way around the camera.
Her black and white "Untitled Films Stills", that featured portraits of herself as a B movie actress in dramatic poses, brought her first notoriety in the late seventies when she was only 23. She had a knack for producing an intimacy on film that resonated with audiences. Her repertoire of images went on over the last couple of decades to include portraits of celebrities, historical figures, fairytale characters, victims of disasters, and intriguing divergences from what an audience might expect to find in portraits. To learn a little more about her biography and view a wide selection of the various styles of portraits she is famous for, visit Cindy Sherman and Portrait Photography.
Annie Leibovitz
Just like Cindy Sherman, Annie Leibovitz dabbled in painting before her artistic talents with a camera distinguished her enough to be listed as among the vaulted names of famous portrait photographers. You've probably already seen many of her famous portraits, even if you didn't know it was her work. She was the chief photographer for Rolling Stone magazine who produced the famous images of John Lennon on the same day he was murdered, providing the world with the last images of the iconic Beatle's singer. Her style of taking portraits has included bright colors, intense lighting, and unforgettable poses and themes that are always striking, whether they create a whimsical or dramatic effect on her audience.
There are several publications of her work covering a variety of subjects including Olympic Portraits (1996), Women (1999), American Music (2003), and A Photographer's Life: 1990-2005 (2006). Annie Leibovitz Celebrity Photography will provide you with plenty of examples of the portraits she has done of presidents, athletes, novelists, monarchs, actors, and group portraits. Beyond her skill with the camera lies her creative capacity to create an unexpected twist to a familiar face; she brings a shine or new angle to her subjects. Critics have argued that her work isn't art because it involves celebrities and commercialism (she's done a lot of advertisement campaigns) but as in all art, you are free to judge for yourself.
Diane Arbus
Diane Arbus is included on this list largely because of her work in capturing images of the colorful folks who might be said to have lived on the fringes of society. Each with a different story to be seen in a different light as the result of Arbus's well trained eye. While the photographers above focused a lot on either celebrities or public figures in taking portraits (although definitely not entirely, because Leibovitz spent a lot of time with disaster victims and the like, and Sherman summoned a certain humanness out of plastic doll parts for a while to make us think) Arbus's work reminded the world that being human and worthy of film isn't restricted to the beautiful, refined, elegant, or glamorous. Her interesting subjects included giants, dwarfs, prostitutes, and transvestites.
So there you have a good basis on which to start studying the onion-layered art of taking portraits which these photographers having peeled much of the onion for you. Their work is amazing, and you're lucky in that a quick internet search will provide you with many examples of it for closer inspection. And if you also find yourself interested in the big names that capture unforgettable horizons on film, be sure and read Famous Landscape Photographers to learn who they are and what they did for photography.