Wedding Photography Tips - What A Photographer Should Do Before The Wedding - How to Prepare For a Wedding Shoot and Stay Organized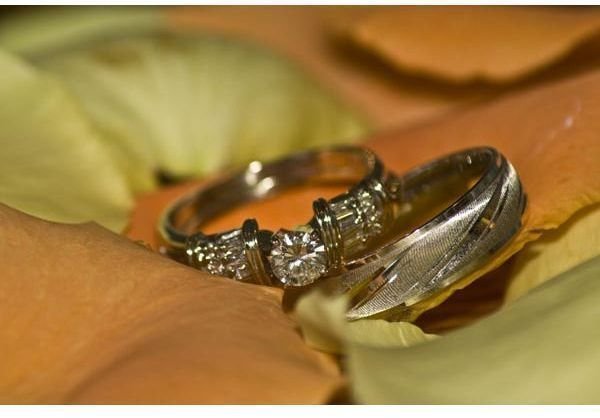 If you have an SLR camera and haven't been asked to shoot a friend or family member's wedding yet, just wait! It's coming. It seems that whenever people see a person with a telephoto lens on their camera, they automatically assume that person is an excellent candidate for a position as a wedding photographer. It's usually those close to you who ask – people who are having a "small" wedding and want to save money. This is oftentimes a great way to transition into wedding photography and start building a portfolio. But, it's important that you know what you're doing and what you're getting yourself into.
The Details Matter
GET TO KNOW THE BRIDE AND GROOM
When you accept a wedding photography job, one of the first things you want to do is sit down and talk with the bride and groom. This shouldn't be done casually (if you are close to the couple), but rather; this meeting needs to be a professional meeting to discuss concrete ideas about the wedding photographs.
Remember, this is the bride and groom's big day. Listen to their ideas about what kind of shots they are looking for. Take these notes down in a notebook that you will continue to use throughout this whole process. Get a feel for what the couple is looking for as well as their expectations.
For example, you may want to ask them if they want you to stay off to the side and the back during the ceremony, or do they mind if you're right up front and in the middle aisle. This is ultimately their decision, and it will affect what lenses you plan to rent, carry, and use.
NEGOTIATE THE PRICE
All prices for your services and costs of printing should be discussed with your customers before the wedding, ESPECIALLY if it's for family or friends. I know, I know – it can be hard to talk to people close to you about billing. You may also have an impulse to offer your services for free (expecting them to throw you a tip). Take it from me, that is a bad idea except in a very few cases. Even for family, you will have fewer problems if you agree on prices before you begin your work. Most people don't realize the expenses related to photography – the equipment, rentals, planning time, post-production, and printing.
Take the above into account and present an estimated cost for shooting that wedding. Most people (including family) will realize that your time is valuable. Also, what is their alternative? Paying $800-1000 or more for a professional photographer? Don't wait to negotiate after the wedding – do it now and well in advance. It will be a load off everyone's mind.
ORDER YOUR EQUIPMENT
Most beginners will need to rent some photography equipment for the big day. Your kit lens (18-55mm) and a slow telephoto lens will not cut it. I recommend ordering your lenses about two months in advance. Luckily, photo equipment rental isn't too expensive, and you can just pass that cost along to your customers.
Camera Lens Rentals is one of the most reasonable websites that offer online camera rentals. You may have a camera store close to you that will rent them, but they oftentimes require very large deposits on their equipment. Camera Lens Rentals has excellent prices, a large selection, 10% off for new customers, and the best customer service you can imagine.
I would always recommend getting the extra insurance/damage waiver with your order. This equipment is expensive, and you want to make sure you're protected. The wedding day will fly by and you'll be working very, VERY fast. Accidents can happen. The damage waiver is inexpensive and well worth it.
MAKE A VISIT
Before you can really start planning what shots you want to take and the wedding day schedule, you will want to visit the place of the ceremony as well as the reception hall. If the bride and groom can take an hour to go with you to these places, that will be helpful because you can test the light and get a few practice shots in. They can also share some photo ideas with you and go over where the wedding party will be heading. The couple is usually very busy, so this may not be practical. Either way, you need to visit the sites before the wedding.
In the next part of this series on wedding photography tips, find out what camera equipment you actually need to have for the wedding day.
This post is part of the series: How to Shoot Your First Wedding - Wedding Photography Tips
This series of articles will cover what to do before the wedding, during the wedding, and after the wedding. This guide will equip you with useful skills, ideas, and advice to make your first wedding shoot a success.