James Nachtwey: The Life and Works of the Famous War Photojournalist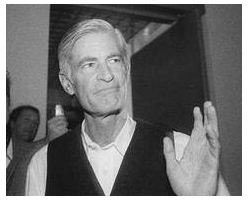 Introduction
Considered by many as the greatest war photographer ever, photojournalist James Nachtwey has captured images that depict major social issues and conflicts in more than 30 territories. This well respected photographer earned his keep by going around the globe to cover numerous conflicts and wars. He has also inspired a generation of photographers with his portfolio of works.
Early Years
James Nachtwey is a native of Massachusetts. He graduated with a degree in Art History and Political Science from Dartmouth College in 1970. It was during his time in college when two history-changing events took place: the American Civil Rights Movement and the Vietnam War. These events became his major motivation towards developing his career in photography. He taught himself photography while working as a truck driver and as part-time news film editor.
Becoming a Photojournalist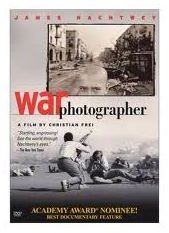 It was in 1976 when Nachtwey began his career as a photojournalist in New Mexico. Four years later he relocated to New York to work as a freelance photographer. A year after that, he was assigned to cover a civil war in Northern Ireland where he soon carved a focus for himself as a photojournalist specializing in the documentation of conflict, war and public matters.
James Nachtwey has been to numerous parts of the globe, including: Thailand, Indonesia, Philippines, Sri Lanka, South Korea, El Salvador, Guatemala, Nicaragua, Brazil, Somalia, Sudan, Rwanda, South Africa, West Bank, Gaza, Russia, Chechnya, Bosnia, Romania, Kosovo and, of course, the United States of America.
His Photography
In 1984, James Nachtwey became a freelance photographer for the respected Time Magazine. Aside from this career, Nachtwey had also dabbled in other areas: he was one of those who founded the photo agency VII, and he also held independent work presentations in different parts of the world.
Awards
James Nachtwey is a multi-awarded photojournalist, a proof of the brand of excellence he has put in his work. He is a recipient of the Martin Luther King and Common Wealth Award as well as the Henry Luce and Dr. Jean Mayer Global Citizenship Award. He has also received the Robert Capa Gold Medal, Leica Award and the World Press Photo Award several times in his photography career. He has also been named Magazine Photographer of the Year a scintillating seven times, and has won the International Center of Photography Infinity Award three times. He has also won the Canon Photo Essayist Award as well as the W. Eugene Smith Memorial Grant in Humanistic Photography.
Dedication
One of James Nachtwey's admirable qualities is his dedication to his work. He finances his trips to territories which publications are not interested in covering like the orphanages in Romania and the famine in Somalia. Nachtwey does not hesitate to get close to his subjects, allowing him to pass the same sense of proximity to a subject on to his viewers. Nacthwey has always said that he doesn't mind being in the center of a conflict as long as he is able to document the difficulties faced by various individuals and stir others into action.
You can view more of James Nachtwey's work by visiting his official website.
References
https://www.jamesnachtwey.com/
https://photography.nationalgeographic.com/photography/photographers/photographer-james-nachtwey.html