Berenice Abbott Photographer Information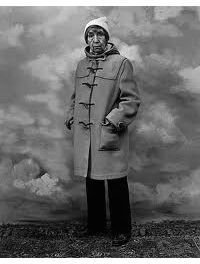 Early Years
Berenice Abbott, photographer noted for her famous black and white photography particularly depicting New York City in the 1930s. She focused on street life and landscape of the Big Apple and portrayed the changes in society and rise of technology in the city.
Born on July 17, 1898, Abbott was a native of Springfield, Ohio. In 1921, she went to Europe particularly Berlin and Paris to study. She took up a liking with photography by incident, when she was hired by Man Ray as a darkroom assistant at the former's studio in Montparnasse in 1923. Prior to her interest in photography, she had also been interested in other fields like visual art, journalism, theater and sculpture. Three years later, she had learned that much from Ray that she started exhibiting her own portraits in 1926 and her own studio in 1927.
Documenting New York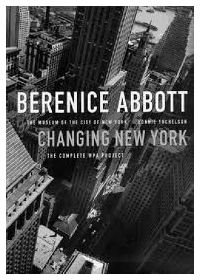 In 1929, Abbott started to document New York City which she would later on show in a book she called "Changing New York" — perhaps one of the most widely known works of the photographer. Abbott showed a history of the many abandoned structures and communities in Manhattan. She used a large format camera and showed enough diligence in capturing her subjects.
Her book was largely sociological in nature, but was still able to incorporate artistic practice. The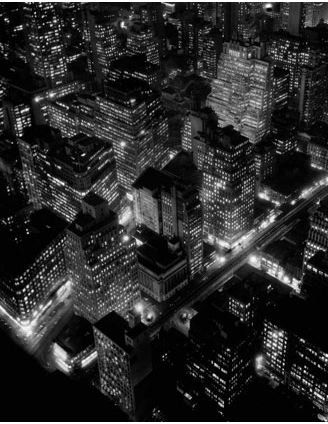 large collection of photographs showed interaction of three aspects of New York City living — the people, their workplaces and their daily activities. The book largely showed that city life in New York was merely a product of the behavior of its people.
Abbott advocated the straight photography movement which focused on unmanipulated photographs both in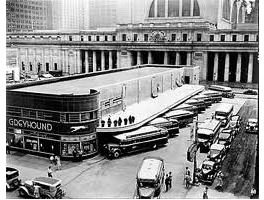 the capturing and developing processes. This also enabled Abbott to help significantly in scientific photography. Three decades later she would went on to lend her skills in photography in making high school physics books.
It should be noted that Abbott's book came years after she worked independently in the early part of the '30s. Organizations like the Museum of the City of New York and Guggenheim Foundation spurned her requests for financial support, so she had to dabble in commercial work and even teach at the New School of Social Research. It was only in 1935 when the Federal Art Project got her as a project supervisor that the book eventually took off.
Death
Her extensive legwork also caused Abbott's health to suffer. She underwent a lung operation in her later years and was told to relocate from New York City given the air pollution in the area. She relocated to Maine where she stayed until her death in 1991.
Issues
Abbott is rumored to have been a lesbian, and she had her own share of lovers, most of whom were artists. Her female lovers were said to include poet Edna Millay, sculptor Ellen Wood, and novelist Djuna Barnes. She was also said to have an affair with Gwen Le Gallienne, a stepsister of the actress Eve whom Abbott photographed.
References
https://digitalgallery.nypl.org/nypldigital/explore/dgexplore.cfm?col_id=160
https://www.cosmopolis.ch/english/cosmo30/berenice_abbott.htm
https://www.boerner.net/jboerner/?p=5000