Canine Photography Techniques: Tips on Learning How to Master Dog Photography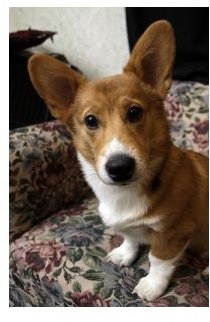 Setting the Scene
When it comes to taking your dog's portrait, you may want to get a few studio-style shots. If you are photographing indoors, make sure you have plenty of natural light. Flash photography can be especially tricky with animals for several reasons. For one, it often causes a red or faded eye color in dogs. It can also frighten some animals and make them weary of having their photo taken. Natural light is usually preferred for canine portraits, and when coupled with a nice neutral background it can make for a great shot. Use toys, pillows or even food as props if you like; these can lend a little personality (or even humor) into your canine portraits.
However, flash photography can be used when necessary. If you can't get enough natural light in your home, try using lighting equipment, such as a mounted umbrella, which bounces the light off of nearby walls instead of directly at your pup. This may lessen the startling effect of the lights flashing for your pet. It can also help capture your pet in a crisp, clear photo; this can often be a challenge in some natural lighting photos since it's so difficult to get animals to stand still. It may also be more difficult to get the right lighting for your photo if you have a black dog. For more help on this matter, check out this article on tips for photographing black dogs.
Bringing it Outside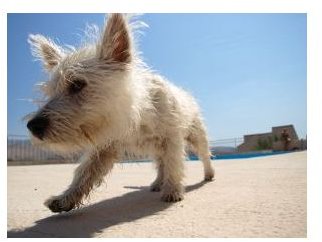 Many people prefer to take their dog photos outside rather than in a studio-like setting. One great thing about outdoor photos is that dogs tend to feel more comfortable when they are free to move around and play outside. It also offers plenty of natural light to get a great photo. Try to get some photos of your dog in action doing what they do best, whether that's playing fetch or simply sunbathing. After a few minutes of play, your dog may be panting a little, which actually creates that natural-looking dog smile we all know and love. Use that to your advantage to get a photo of your dog just loving life.
Family Photos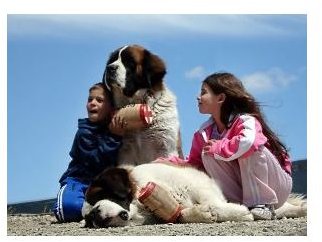 For many people, it's very important to have a dog in a family photo. If you're planning to have a portrait taken soon – or take one for someone else – make sure the pup is well-accustomed to having its photo taken. Take some shots of the dog while playing on its own and with other people. Get a few close-ups to show the dog that cameras are nothing to be feared. Try giving the dog some commands like "sit" or "lie down" and then take a photo of the dog while it holds the position. The key is to get the dog acclimated to having its photo taken well before the final shoot.
Hint: dog treats may be the key to getting your dog to love having its photo taken!
Close-Ups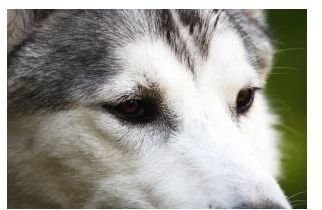 Getting a photo of your pet up close is a great way to bring out their best features, whether it's a smile, the eyes or their perky ears. Because dogs have fur, it also lends a lot of interesting texture to a photo whenever a close-up is taken. You may want to have a good macro lens for extreme close-ups, but experiment with your point-and-shoot camera first to see if your results are satisfactory. Choose interesting angles and try to get as much expression as you can from your pup. Remember that we're used to seeing a dog from above, so it's more interesting to take photos down on their level.