Taking Pictures at The Zoo - There Are Several Things You Can Photograph at The Zoo, Not Just Animals!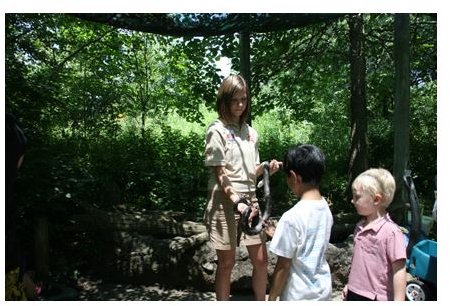 Not just animals
When a photographer tells friends that he/she is going to the local zoo to take pictures, people expect to see pictures of animals. After all, the zoo's main attraction is the collection of animals. The country's biggest zoos boast of having thousands of animals. But these animals are not the only things that make the zoo a fun and interesting place to visit. Besides taking pictures of animals, the zoo photographer should keep their eyes open for other interesting subjects to photograph. These subjects can include the people, the plants, and other unique features of the zoo.
People at the zoo
Next to animals, the most interesting subjects at the zoo are the people, especially the children and the newcomers to the zoo. The changing expressions on the faces of children, as they attempt to communicate with the animals, are both amusing and inspiring. The expression on the faces of parents, as they struggle between allowing their children to explore and finding a place to rest, is almost comical. Then, there are also people who work in the zoo. These are the people who feed and interact with the animals. When the lens catches these faces, the zoo photographer may just have an award-winning picture. However, when the zoo photographer plans on selling such pictures, he/she must also make sure that he gets the permission of these people and have them sign a model release contract.
Zoo flora
Taking pictures of people at the zoo might be uncomfortable for the new photographer. Thus, it is easier to simply take pictures of the animals. But another subject worth photographing is the local flora at the zoo. The plants and flowers may not be the most unique subjects, but with a little creativity, the zoo photographer can take great shots.
Unique features af the local zoo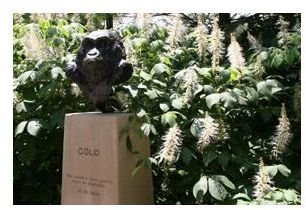 Each zoo boasts of unique features. The purpose of these features is to make the visit to the zoo more exciting. Some zoos have train rides while others offer mini-safari rides. For example, the Columbus Zoo has an adjacent Zoombezi Bay, a water park with swimming pools and slides. If the zoo photographer is planning to take pictures of unique structures, don't forget to consider the environment. For example, if the area being photographed is within an enclosed area, the zoo photographer should remember to set their digital camera to the highest ISO.
This post is part of the series: Taking Pictures at the Zoo - Tips and Techniques
There are several things you can do to prepare yourself for taking the best pictures at the zoo. This series will provide you with tips, tricks and techniques that will have your zoo photos look like snap shots taken directly from the wild.