A Review of Online Photo Sharing Sites: Which One is Best for You?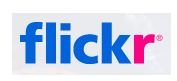 How to Choose
With so many online photo sharing websites to choose from, it can be hard to pick just one. So, before you make that all important choice, think about your priorities. Do you want to store photos, or share and present them? Do you want to create your own photo website? What social networking options would you like? How much online storage do you really need? Do you only want a free account? Each of the following sites offer these features to different degrees, and some are easier to use than others, so try to keep these things in mind while reading the following review of online photo sharing sites.
Flickr (5 out of 5)
No review of online photo sharing sites would be complete without including a review of Flickr. It is one of the most popular way to share photos online. Beginners using Flickr quickly get up to speed with creating their own galleries, while more seasoned users are experimenting with various Flickr tools and addons. The basic account allows you 100Mb of photos and 2 videos each month, while the $24.95 pro account allows unlimited uploads of photos and videos with ad free browsing. There are even social networking options with the ability to join groups and add friends on Flickr. The accessibility and popularity of Flickr undoubtedly make it a great place to host your photos online, and it can also be a good way to get your images noticed by others browsing the site. For instance, I once had an online travel guide ask permission to use one of my photos in their summary of St. Louis, Missouri. Exposure of this kind is hard to get on other photo sharing sites.
Zenfolio (5 out of 5)

If you are looking for something more polished than Flickr, and want to showcase your photos in style, then Zenfolio is the next logical step for you. When Bright Hub last reviewed Zenfolio, it was praised for its ease of use, user support, and the option for photographers to present and sell their images online. Creating a digital portfolio is quick and easy to do with Zenfolio. Basic accounts start at $25 a year and allow you 2Gb of storage, plus an extra 1Gb for each additional year you renew. The templates for creating your own photo sites are elegant and customizable, while you can also include full screen slideshows, a custom URL, music on your homepage, and full control over image rights and security. You can also sell prints to friends, family , or anyone else who browses your albums. Even if you don't have ambitions to become a professional photographer, Zenfolio undoubtedly offers one of the best and most stylish ways to share your photos online.
Photobucket (3 out of 5)
A review of online photo sharing sites like this one will often include Photobucket because, like Flickr, it is one of the most used photo sharing sites on the internet. It is another useful way to organize and create digital photo albums to share with your friends and family. It even has a built in image editor that lets you tweak your photos and apply a variety of special effects. However, unlike Flickr, Photobucket is often used more for things like backing up your photos online, or hosting photos for MySpace and eBay, than it is for sharing. This is primarily because the free account comes with 500Mb of storage, which Photobucket claim to be good enough for up to 5000 photos (thanks to limited image resolutions on free accounts). A $24.95 upgrade gives you unlimited storage and high resolution uploads. Overall, Photobucket is worth considering, but their albums are not as easy to navigate as Flickr, and the themes are not nearly as elegant as Zenfolio.
Smugmug (5 out of 5)
SmugMug is in many ways similar to its closest competitor, Zenfolio. SmugMug gets great reviews because of the numerous features it offers its members. A standard account is $39.95, and while this is among the most expensive standard accounts on this list, it does allow an unlimited number of photo uploads. There are 50 themes for your to customize your own SmugMug albums, the ability to set passwords to restrict access to your images, and integration with popular web services like Facebook, Twitter, Tumblr and Friendfeed. Setting up your homepage takes a little bit of time for new users, but once you get used to the interface you will have no problems with it and before you know it, you will be joining the growing number of people who swear by SmugMug as one of the best photo sharing sites around.
Picasa Web Albums (4 out of 5)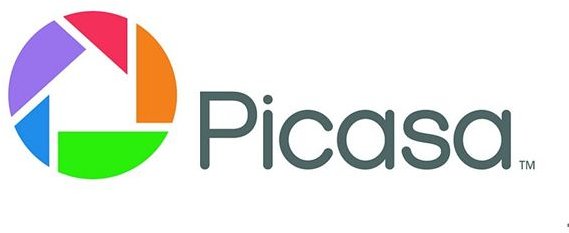 Picasa Web Albums are a great option for anyone who already uses the Picasa image editor as part of their digital workflow. The Picasa image editor is a great free photo editor that allows you to upload your edited photos to the web by clicking 'upload' on a selected album, or by syncing your photos to automatically upload when changes are made to them. Your albums can be public or unlisted and hidden from the general public. You get 1Gb of storage for free, but upgrading to a huge 20Gb will only cost you $5 per year. Your photo albums have a clean and simple layout, but there are not many options for customizing your visitor's viewing experience. You can view slideshows online, tag pictures for easy searches, and even add photos to Google maps. So, if you already use Picasa's image editor, all you need is a Google account and you are ready to upload your photos to the web. The power of Google, and its related apps, definitely make this one of the better photo sharing sites for your pictures, and certainly one of the easiest to use.
And the Winner is…
Well, as I hinted above, it depends on what you most want from an online photo sharing site. For sharing and storage, it is hard to beat the value of Google's $5 per year for 20Gb of online space with Picasa Web Albums. However, Flickr's 100Mb per month, (1.2Gb per year), is likely to be enough for many people, and you get that for free, along with all the other advantages of being on Flickr.
If a portfolio style is more to your liking, and you want some control over privacy and access to your images, then you will likely be flipping a coin between Zenfolio and SmugMug. Personally, I use Zenfolio as I think it offers the best balance of style and price for the features on offer, but I would encourage you to try a free trial for each to see which one best appeals to you, and then look for some referral codes on Google to further reduce the subscription costs of each, (9AR-SYE-HBY, for instance, will save you $5 on Zenfolio plans).
Finally, if your second home is forums and chat rooms, and you communicate more through social network sites than you do by email, then Photobucket's integration with the best social networking sites and blogs means that you are only a few clicks away from a seamless photo sharing experience with all your favorite websites.