Tips on Setting Up Photography Lighting for a Halloween Scene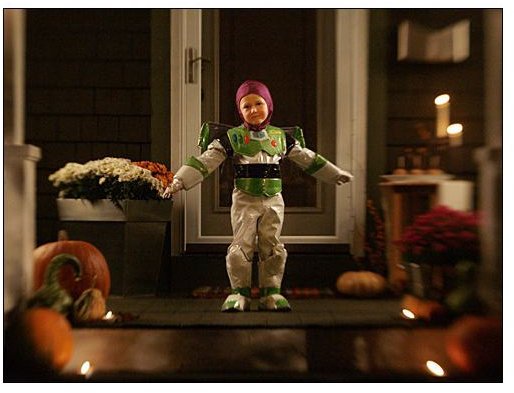 Creating Your Halloween Scene
Halloween is a fun time of year with everyone dressing up in costume and haunted houses around every corner. But, capturing these spectacular scenes isn't as easy as it seems, especially if you want spontaneous moments.
So, it may be best to set up the scene yourself for as many photographs as possible, especially if you want to capture the little ones in their Halloween best. While these suggestions do work great for Halloween, they can also be applied to any staged photographs throughout the year.
First of all, you need to set up your scene. Grab as many props as possible, including candles, backdrops, decorations, pumpkins, etc. The candles will also provide a little ambient lighting, but not much.
Experimenting with Lighting
Now, it's time to consider your lighting setup. If you are taking photographs inside, and it's still light, put your scene close to a window to capture the natural light, and add some lamps. If it's dark, you can try turning on the overhead light, but that may give you too much light. So, experiment with lamps and other lighting.
Portrait Lighting
If you plan on photographing Halloween scenes on a regular basis, invest in portrait lights. Portrait lights look like an umbrella that is completely open with a light in the middle. These perform extremely well in low-light photography situations, and they work really well if you plan on taking pictures outside, like on a porch or deck.
The following setup can be used in both indoor and outdoor Halloween scenes.
Set up your Halloween scene so that it's up against a neutral background or a Halloween backdrop. For example, a backdrop with a dark, cloudy sky and moon would look great up against a bright costume.
Next, create your ambience with your props and candles.
Position your portrait lights on either side of your scene, and be sure that the bulbs are turned towards a wall to create soft lighting. If not, your scene may be too bright.
Experiment with photographs. This setup may give you enough lighting so that you can set your camera to a lower ISO setting and not have to worry about playing with your aperture settings.
Have the subject of the portrait create several poses and interact with the props.
If this setup isn't giving your subject enough light, try adding some type of flood lighting, and place it in front of the subject, preferably a few feet away. And, if needed, throw a sheet or other fabric over it to create diffused lighting. Or, stick it behind a bush or tree to create some interesting shadows in the process.
Non-staged Photographs
If you want to take non-staged photographs, you're going to have to do some experimentation. Try setting your camera to a high ISO. For example, maybe start with an 800 setting, and raise it up in double increments, i.e. 800 to 1600, 1600 to 3200, etc.
If you are familiar with aperture settings, try opening it up the aperture to let more light in. Start with f/1.8, and move it all the way up to f/2.8 if needed. You just need to be mindful of blurring.