Portrait Photography Tips - Learn to Take Great Portrait Photos with These Tips & Tricks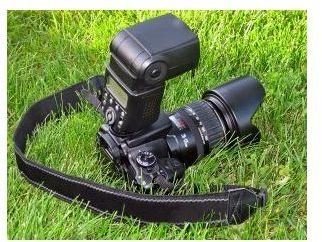 Portrait Photography Overview
There are many factors that go into shooting an outstanding portrait photo, including the equipment and techniques you use, whether you take the photo outdoors or indoors, and the type of subject or occasion you are photographing. The following portrait photography tips cover these considerations and more.
Equipment for Portrait Photography
One key to taking outstanding portrait photos is using the proper equipment. A digital SLR is your best bet for taking professional-quality portrait photos. The larger the camera, the larger the sensor, and a sizeable sensor provides a more noticeable depth of field. What this means is that your portrait photos focus on the subject not the background or surroundings. The result is a clear, captivating portrait with an indistinct, more ethereal background. In addition, sticking with a reputable brand name is a safer bet than getting an unknown make that promises supplementary features for the same cost. You will fare better by selecting the best quality camera you can afford, even if it has fewer bells and whistles.
Aside from the camera itself, you will want to get a hold of an effective lens. As with the sensor, a longer camera lens provides a more perceptible depth of field and more background blur. Whether you are renting or purchasing a lens, choose the fastest you can afford to ensure great portraits as well.
The camera settings you use are also crucial. You will want to adjust the white balance, set the proper ISO speed – as low as possible – and the auto-focus feature.
Portrait Photography Lighting Tips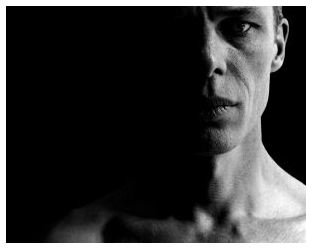 Proper lighting is vital for any type of photography, but especially for portrait photography. The right lighting enables you to capture subtle nuances of your subject's mood and facial expression. You can use lighting that eliminates shadow, or lighting that incorporates it. While you can rely on either natural lighting or artificial lighting, combining the two by using the sun along with a camera flash is a helpful portrait photography tip. Black and white portrait photos take full advantage of light and shadows. These pictures comprise drama and interest, creating exceptional prints.
Photo credit: sxc.hu/WiseWander
Locations for Portrait Photography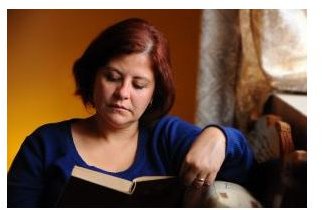 Choosing the best location for the subject and the event is another fundamental portrait photography tip. If you have a home-based portrait studio, you can set it up so that the lighting is ideal for portrait photos and even create a variety of backdrops from which to choose. While the controlled atmosphere of a studio increases the likelihood of consistently first-rate portraits, shooting in other locations may provide you with other opportunities.
For example, if you want to take portrait photos of babies or small children, they are likely to feel more comfortable in a familiar environment. The shy toddler in your studio may twirl like a ballerina in her own playroom. This concept is not limited to children, either. Photographing a baker in her flour-dusted kitchen, an outdoors-buff on his favorite trail or an avid reader with her nose in a book will often deliver portraits with a candid quality that will be treasured by the subject and have increased artistic features.
Photo credit: sxc.hu/Ariel da Silva Parreira
Special Occasions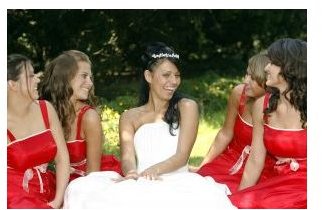 Holidays and other special occasions for which extended family or other groups of people gather call for special portrait photography tips. Try to incorporate the essence of the event into your portraits. For Halloween portrait photos, encourage your subjects to exaggerate makeup as well as facial expressions and poses. If you are shooting portraits at Thanksgiving dinner, try to incorporate the food preparation and other activities. Aim for some candid portrait shots at Christmas, weddings and other momentous holidays or affairs that bring together large, happy groups of people. These sincere, unrehearsed portraits will likely be the most dear to the subjects and their loved ones.
Photo credit: sxc.hu/Andrew C.
Subjects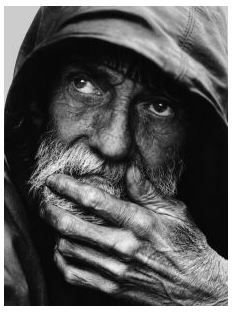 While you can certainly opt to take portrait photos solely of people with movie star faces and body builders physiques, there is no bad choice when it comes to selecting subjects. Every person or group has a message to convey; it is your job as a photographer to help them communicate it. When you put many of these portrait photography tips into practice, the photo of an older, weathered homeless man may be much more powerful than a shot of a young, practiced model. As you seek out subjects to photograph, consider a story they might have to tell and endeavor to relay that tale with the right lighting, background and pose.
Deciding on the right pose is a principal consideration as well. Some subjects will strike a pose on their own, while others will look to you for guidance – and rightly so. You are the one who can see how the light falls on the person's face, the artist with a vision of the message you want to come across in the photo. When directing a subject on how to pose, factor in personal traits, the circumstances and the background. Consider the mood you wish to express and how a person's posture would naturally reflect it.
If you are taking full-length portrait photos rather than headshots, be sure to focus properly and consider lighting as well as your eye-level. Be sure to focus on the subject's entire body, rather than only his face. Include other important objects as well in your focus, such as a pet or the chair in which your subject is sitting.
Other helpful portrait photography tips include taking photos of yourself and practicing on your family and friends. Shoot an abundance of portrait photos and pore over them all, good or bad. Learn from both, picking up on what worked in the good pictures and what made the others not so good. Follow these portrait photography tips and with practice, time and effort, you will soon become an expert portrait photographer.