Looking for a Scrapbook Magazine? Top 3 Best Digital Scrapbook Magazines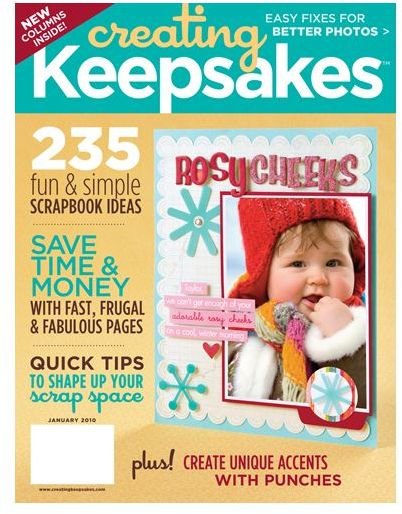 Overview
Traditionally, scrapbooks are designed with "scrap" or any objects with either direct or indirect association to the special moment or person you emphasize in your creation. The fun and creative cutting and pasting do-it-yourself scrapbooking is still practiced by many but computer technology has been incorporating many additional features to cater everybody's hobbies and interests. Digital scrapbooking, online scrapbooking and off-the-net scrapbook creation have encouraged many publishing companies to distribute printed and online magazines to serve the needs of scrapbookers who are willing to maximize their creativity with the tips presented; free downloads; great buys; and to read and share stories from people around the world with common interest.
Here are the three best digital scrapbooking magazines you can rely on for your scrapbook essentials.
Creating Keepsakes
Creating Keepsakes are monthly published digital scrapbooking magazines produced by Creative Craft Group (CCG), a media publishing business which provides both traditional magazine printing and online publications. It is one of the most popular digital scrapbooking magazines today both online and off-the-net.
Every issue of CK magazine offers different project ideas; best buy guides and new scrapbook products available online; helpful tips to become more productive, creative and at the same time save money; photo enhancing and designing techniques; expert solutions; and opportunities to download free fonts, backgrounds, layouts and image objects directly from the Creating Keepsakes official website. From this website, scrapbookers can benefit from different free fun stuff they offer including online scrapbook contest, scrapbook galleries and how-to articles.
Memory Makers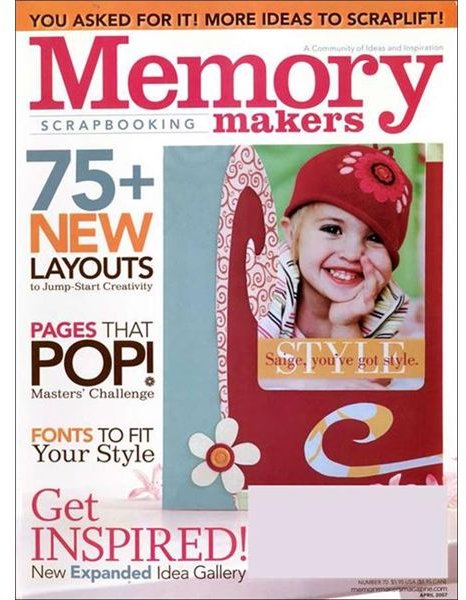 Another amazing magazine which offers loads of digital scrapbook layouts, designs, tips and photography handling techniques is the Memory Makers Magazine.
It offers online subscription of their online posts including ideas, downloads, inspirational stories, images and scrapbooking related articles. From off the net, they also publish and distribute monthly issues of full-color glossy magazines with superb digital scrapbooking helpful information and sizzling themed layouts every month.
Simple Scrapbooks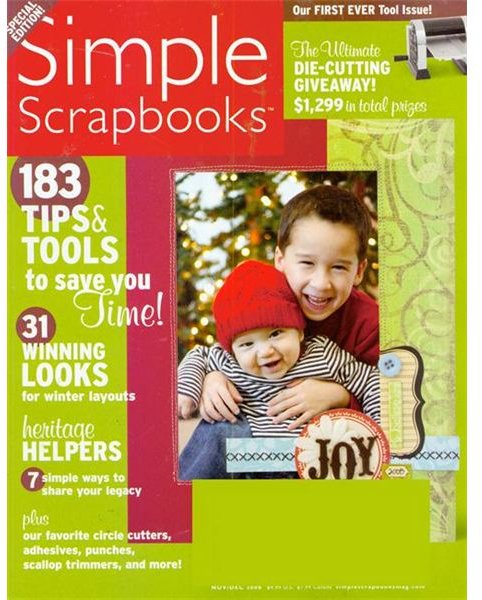 Simple Scrapbooks is also a digital scrapbook magazine and more intended for beginners. As the magazine's name state, it provides quick, simple, stress free and easy to follow scrapbook ideas released every month. If you are just starting out with scrapbooking, then this is the best subscription for you.
It also offers huge collection of tools and tips for your scrapbooking needs. Several finished product showcase from scrapbook contributors from around the world. Start learning and creating from this magazine.
Scrapbooking Software
If you are having troubles deciding on digital scrapbooking software, check out the following reviews to help narrow it down:
My Memories Suite: Digital Scrapbook Software from Polaroid
A Look at Serif Digital Scrapbook Artist 2
List of the Top 5 Digital Scrapbooking Software Applications
…and remember, digital scrapbooking is just one of many projects you can do with your digital photos.