Learn How to Cut a Person from a Picture with this Photoshop Tutorial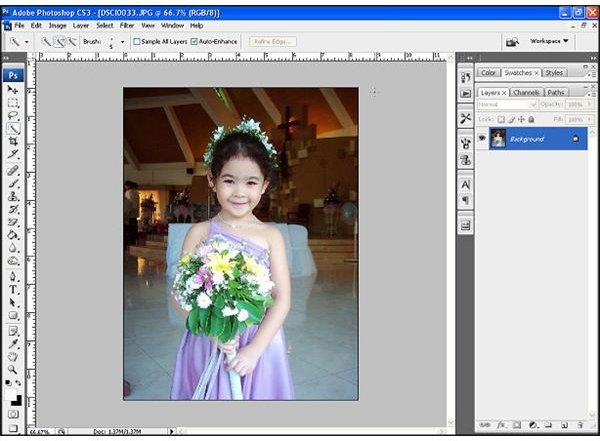 Photoshop CS3 Tutorial Made Easy
This Photoshop CS3 tutorial will teach you the quickest way to cut a person out from a picture for the purpose of changing the background, transferring the person to another image or simply needing it as a separate object. Search queries for this tutorial have been increasing and most common Photoshop tutorials found online show you how to quick mask, outline and fill objects to cut.
In this tutorial, I will show you another way by using the Quick Selection Tool.
Steps on How to Cut a Person from a Photo
Let's begin this tutorial by opening the image you want to edit (click images to enlarge).
Choose the Quick Selection Tool in the icons tray at the left side of your screen as shown below.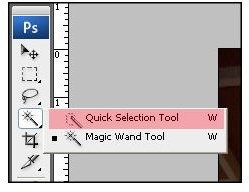 By choosing the Quick Selection tool, you will find these options appear at the top of your screen. We will be using the (+) Add to Selection first.

Change your brush diameter to 20; hardness 100% and Spacing 25%. This is not a standard size, you may choose different diameters depending on the size of your image. You can also change brush size to select small areas of the image.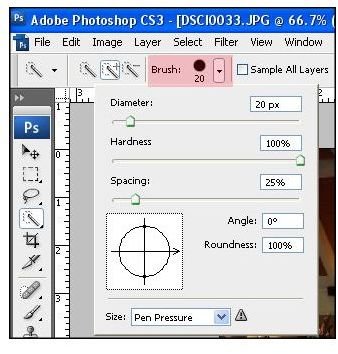 Now, let's select the person to be cut from the image using the quick selection tool (+). Click and drag slowly from the edge of the person's head until the whole person is completely outlined. You can always use Ctrl Z to undo a previous action or Ctrl Alt Z to undo multiple previous actions.
The running dashes signifies the outline of your selection. Make sure that the whole person is inside the selection.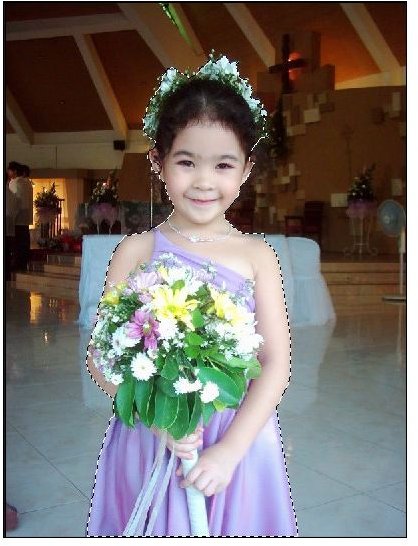 As you can see, there are small excess selections in the shoulder area and hair area.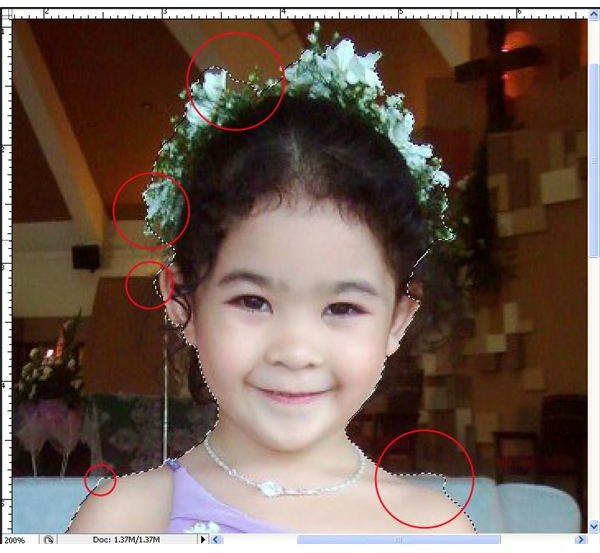 We will be removing those using the (-) Subtract from Selection Tool. Reduce the brush size to 10 or depending on how small is your excess selection.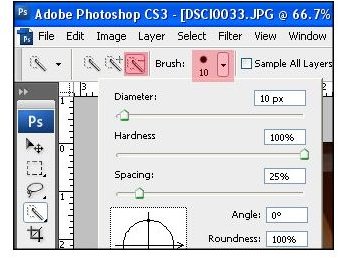 Press Ctrl + to zoom in the image for a bigger and more detailed view. You may later use the Ctrl – to zoom out and Ctrl Enter to go back to actual size.
Now, click on to the excess area to remove it from your selection. You can switch from (+) Add to Selection and (-) Subtract from Selection anytime you want.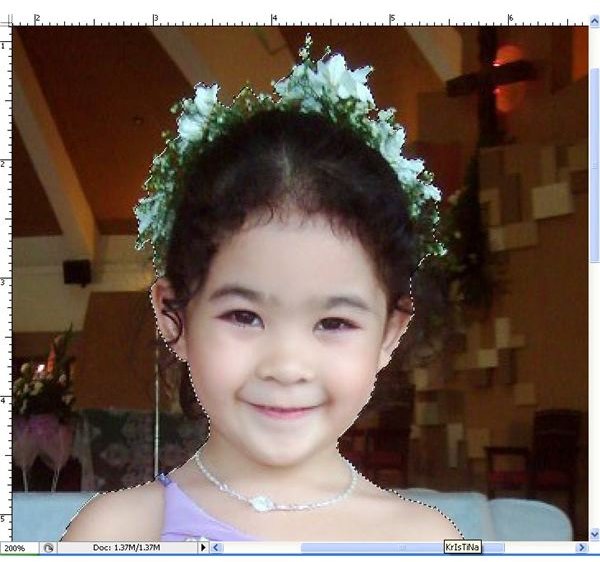 Once you're done with your selection, press Ctrl C to copy the selection followed by Ctrl N to open a new file. Rename the new file with your desired file name. Press Ctrl V to paste the selection once the new page opened.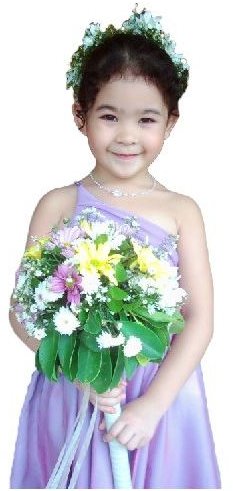 Press Ctrl S to save your file. You've just cut a person from a picture using Photoshop CS3.
Expand Your Creativity
Have fun with your image selection by pasting it into a different photo instead of pasting it into a new file to have a different background. You may also paste the selected person to a group picture in order to complete the members. Instead of cutting a person, you may cut objects for your scrapbook decorations. There are a lot of things you can do with the image cut-out or image object by exploring more Photoshop effects and using your imagination.
If you don't own Photoshop, GIMP is a free alternative photo editor. Check out How to Cut a Person from a Picture using GIMP. This GIMP tutorial shows you how in 5 simple steps.