Top 5 Christmas Portrait Ideas - Capture the Best Holiday Pictures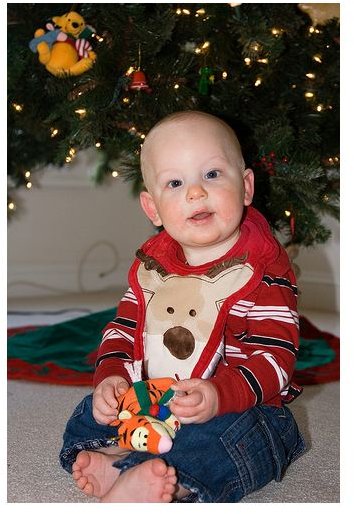 Christmas is a wonderful time to get the family together and create Christmas portraits. These portraits can then be used for next year's Christmas cards or be hung up on the family wall. But, how do you go about taking your Christmas photos? Well, here are the top five Christmas portrait ideas.
1. Traditional Christmas Portrait
First of all, you can always take a traditional Christmas photo in front of the tree. These are especially wonderful if you have had a new addition to the family, i.e. new baby or if a family member gets married. This way, you can introduce the new family member to your friends, other family members and/or acquaintances.
The first thing that you need for this type of picture is a nicely decorated, large tree that will fit the entire family. The tallest people will go into the back, and the shorter in the front. Or, if you want to feature the new family member put them in front and have them kneel down if he/she is taller than others. Be sure that you have a camera that takes really good pictures in low light since you'll be indoors.
2. Tradition with a Twist
Another idea is a twist on this traditional photo. Take the photo, but then add characters or people that couldn't make it to the photo with Photoshop or other editing software tools. For example, if your son or daughter is in the military and couldn't be home for Christmas, ask them to take a picture of themselves in front of a neutral background. You can then cut out the person and add them to your family photo.
For a little more fun, add your favorite Christmas character. Add Frosty the Snowman, Rudolf the Red-nosed Reindeer or a toy from the Land of Misfit Toys.
3. Baby Surprise
Another fun idea is to take your new baby or perhaps puppy or kitten, and put them in a box. Have the family gather around the tree and have one person hold the box top. It will seem as if they are opening the present with the brand new surprise.
While the first three photos are staged photos, you can also take some candid shots that will give your Christmas photo a more natural look.
4. Candid Photos - Hugs and Kisses
One thought is to capture the moment when someone walks through the door and hugs and/or kisses the relative or friend. These are especially nice if the two people haven't seen each other in a really long time since the emotion will be really raw. A twist on this one is to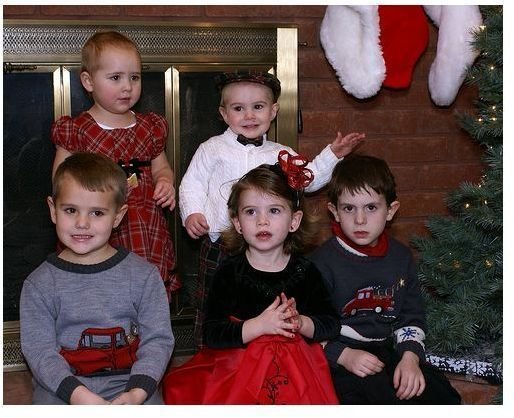 capture those secret kisses underneath the mistletoe.
5. Candid Photos - Kids Having Fun
Another type of candid photo, which can make for perfect Christmas cards, is pictures of the kids being kids. Take a picture of them creating their first snowman for the season. Or, how about pictures of ski lessons or sledding through the snow? These candid photos are fun to take for the kids since they don't need to stand around and wait for someone to snap a picture.