How to Get Rid of a Photo Blemish with Corel Paint Shop Pro Photo X2 - Photo Editing Tips and Techniques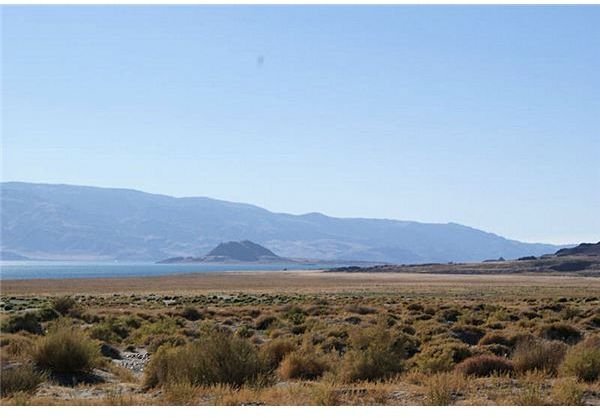 The Problem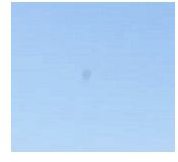 Recently, I took a trip out to Pyramid Lake and the Black Rock Desert and spent the day taking photographs with my new Sony DSLR A300 camera. The drive home seemed longer than usual as I couldn't wait to get to my computer, download the pictures and see how they turned out. Needless to say, I wasn't too pleased when I saw that several of my photos had an annoying blemish in the background caused by some dust particles on the camera lens.
This isn't the first time that this had happened. No matter how many precautions I take, the desert sand has a mind of its own. It's tough to keep the camera lens completely clean with all those sand particles flying around. I've had good luck fixing these sorts of problems before using the tools in Corel Paint Shop Pro Photo X2 so I decided to try that technique again.
The Solution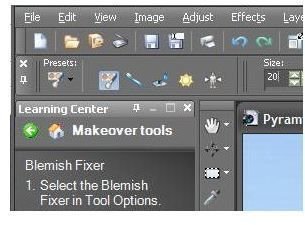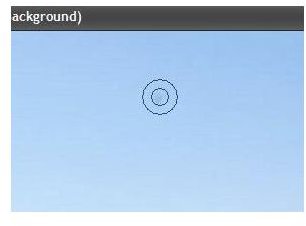 There are probably several ways to tackle this problem, but I prefer to use the Blemish Fixer that's available in Paint Shop Pro. The original purpose of the tool may have been to hide facial flaws in human subjects, but I've found that it also works well in getting rid of a lot of other little flaws that can creep into photographs. To use this tool, just follow these steps.
From the Learning Center in Paint Shop Pro, choose Retouch and Restore and then Makeover. The Makeover Toolbar will now be available. Be sure that the Blemish Fixer is selected as shown in the first screenshot above. You may need to adjust the size of your brush so that it fits snugly around the flawed area like in the second screenshot above. To do this, you can either change the number in the Size field on the toolbar or use the scroll wheel on your mouse.
After you've selected the proper size for the blemish tool, center it over the flawed area of the photograph and click. The ugly smudge in my photo was small enough that it only took one click to fix. If your problem area is larger or if it is in an area with a wider range of color, it might take a few more.
The Result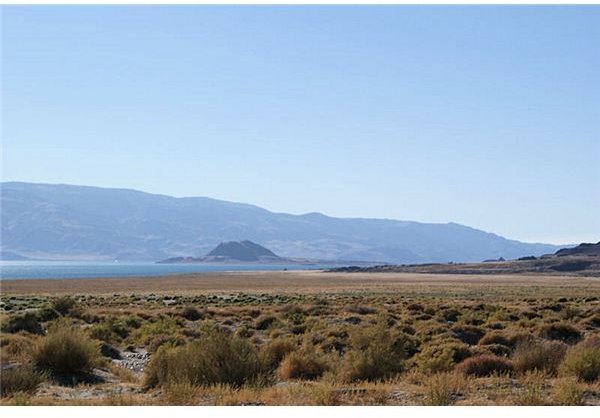 With just a little work on each photograph, all the ugly blemishes caused by the dust particles were gone. This picture is the final result.
For more tips and tricks, check out the other articles in Bright Hub's collection of Paint Shop Pro tutorials.