Microsoft Paint Tutorials - How to Edit Photos with MS Paint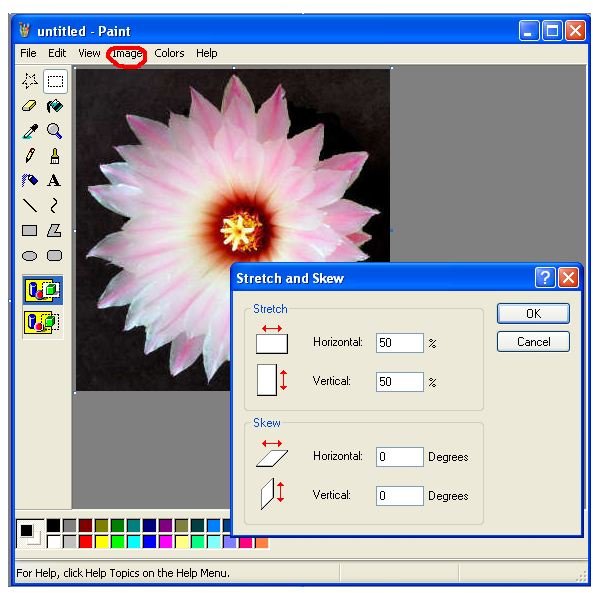 Why Use Microsoft Paint to Edit Photos?
With sophisticated photo editing applications such as Photoshop or Paint Shop Pro, why would anyone ever consider using Microsoft (MS) Paint to edit their photos? Well, one good reason is that not everyone can afford these respected editing applications. Another good reason is that not everyone is comfortable learning to use these programs. Although there are many tutorials on how to edit photos using Paint Shop Pro and Photoshop, you don't need to learn such tutorials if you only need to edit little things like resizing a picture, adding text, or combining two images.
Microsoft Paint is a very basic editing application found on virtually every Windows computer. This is great because if you are away from home and you need to tweak a picture on a friend's computer, you can do it with MS Paint. Even if you're very familiar with the application or feel you have no use for it, consider all it can do for you:
1. Use MS Paint to Resize an Image
After opening or creating an image in MS Paint, you can resize it. To do this, place your mouse over Image on the toolbar and click Stretch/Skew. You can type in any number from 0-500 in the Horizontal and/or Vertical box and it will re-size your image by that much percent. For example, if you type in 70, you'll resize the image, or make it narrower, by 70%. This function is great if you need to re-size a large photograph. You can also re-size images by selecting the photo by going to Edit → Select All, and then finding and clicking on the corner blue squares and dragging the photo.
Resize an Image
2. Flipping/Rotating an Image with Microsoft Paint
MS Paint is great for flipping or rotating an image. By flipping an image, you are creating a mirror image of the original file. To do this, go to Image on the tool bar, then click Flip/Rotate. You also have the option to rotate an image. Maybe you uploaded pictures from your camera and they came out crooked; you can rotate them so that they are in the correct position.
Flip or Rotate an Image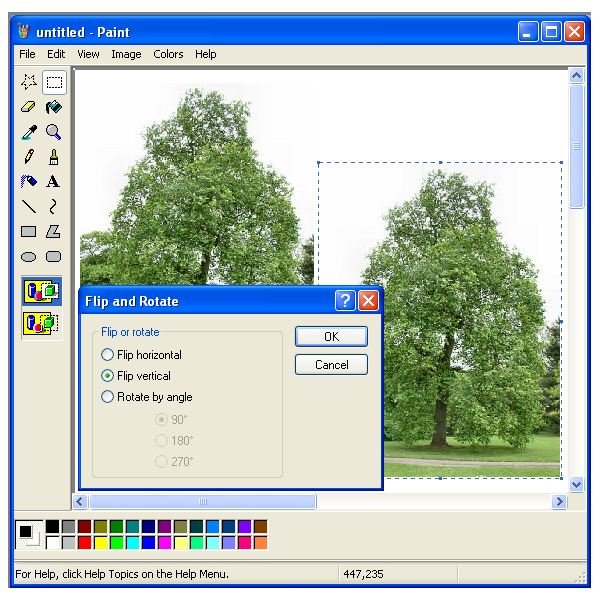 3. Cropping an Image
Being able to crop images with MS Paint is very useful when you have excessive distractions in an image. Take for example a beautiful picture of your child at the playground. The only problem is another child ended up in the background of the photo. By opening the photo with MS Paint, you can crop the other child out. There are two ways to go about cropping a photo. First, you can go to Image, then click on Attributes. Then enter a number. Say you wanted to keep half of the picture and the original size is 800 pixels. You would type in 400 and the picture would be cut in half. Or, secondly, you could hover, click, then drag the blue squares on the left to crop out distractions.
Crop an Image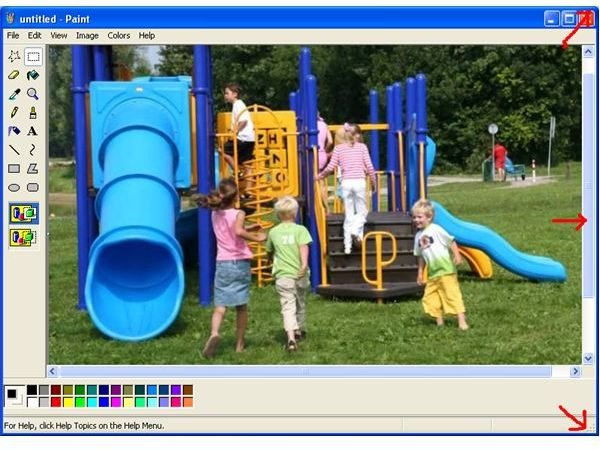 4. Adding Text with MS Paint
Maybe you just want to make a yard sale sign to post around town for next week's family yard sale. Take a photo you have saved, for example a picture of kids toys, and open it with MS Paint. Click the 'A' button on the side tool bar, and begin writing. You can change the colors, font size, and font face to make your sign more customized and noticeable. Voila!
Adding Text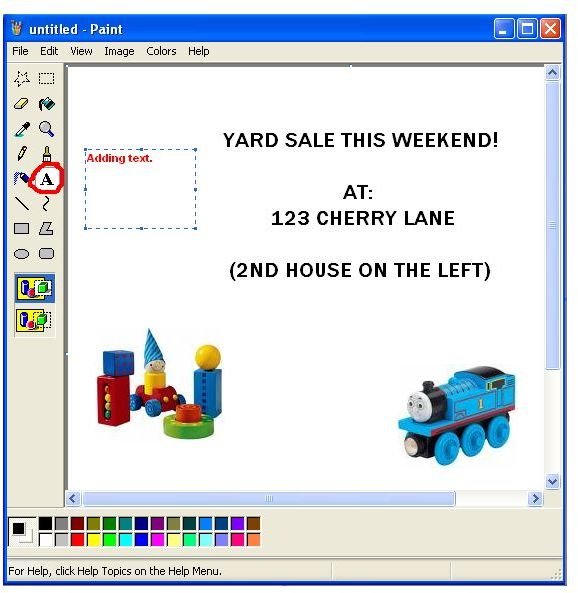 5. Combining Two Images
I especially love and use this feature of MS Paint all of the time. To combine two images, open up one, then copy it. Open up the other picture and stretch the blue box on the side so there is white space big enough for the other image. Paste the other image, and either use the dotted star or rectangle tool to cut out the picture on the white side. Slide it over on to your main picture, and there you have it! This is a great and easy tool to use.
Combining Images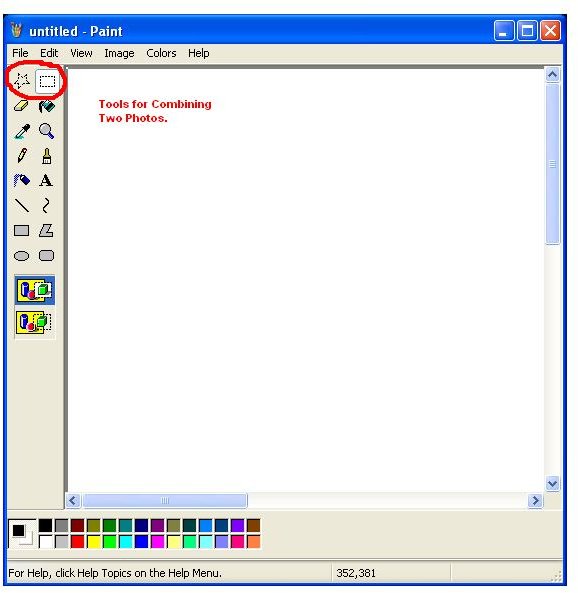 There are many reasons why you don't need applications like Photoshop if you are just looking to touch up pictures. MS Paint is perfect for editing pictures by resizing them, flipping/rotating them, cropping them, adding text, or combining two images. Besides these things, there is much more you can do with MS Paint. Just play around with it and learn to love Microsoft Paint as an editing application, rather than just a standard computer add-on.
Looking for Other Free Options?
If you want to expand your library of image editing tools without spending any money, check out this list of free photo editing software.