Top 5 Birth Photography Tips - How to Capture th Best Baby Delivery Photos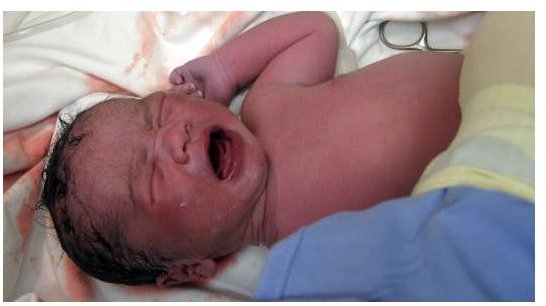 Use a Fast Shutter Speed
Since giving birth is a very spontaneous event where everybody involved are up on their toes trying to have a successful delivery for mothers, you must be alert at all times and your camera always on and ready.
If you're using a point-and-shoot digital camera, as much as possible use the fastest shutter speed your digital camera will allow, setting your camera to its sports mode will increase the shutter speed. Here are more tips on controlling shutter speed with a compact digital camera.
For DSLR camera users, this is not a problem as setting the shutter speed at the fastest can be easily done. If you think you're camera is too slow, learn to anticipate the next thing that is about to happen during child delivery, then press your camera's shutter button a few seconds in advance of what you are trying to capture. For DSLR camera users, burst mode is highly recommended.
Stand as Close as Possible to the Action
As early as possible, ask the hospital staff how close you can stand to the delivery table. If the distance is near enough for your camera lens to capture the detail of the action then stay on that spot. If the distance is too far, you can use a mid-range zoom lens to capture the minute details of the event even at far distance. For point-and-shoot digital camera users, your only hope is to use whatever zoom capability your camera has and get as close as you can. Keep in mind that when you zoom, a tripod or monopod should be used.
Focusing is the Key to Taking the Best Birth Photos
Again, early preparation and strategy planning will pay off once you are already in action. Plan ahead which type of shots you want to capture. Giving birth is a very important event in a woman's life. Learn how you can capture the emotional turbulence during the experience of the mother as well as the father (if you are not the father-to-be). The mixture of pain, anguish, only to climax with joy and happiness during child birth pose a great human photography scenario. Capitalize on that.
Another important aspect of focusing is balancing the shots you have to take. And here are some important shots that you need to take:
labor period for the mother
actual delivery of the baby
cutting of the umbilical cord
mother's first reaction upon seeing her newborn
baby's first cry
cleaning up the baby
first mother and baby encounter
shots of the delivery room staff after delivering the baby
first mother, father and baby encounter
Lighting Considerations when Taking Birth Photos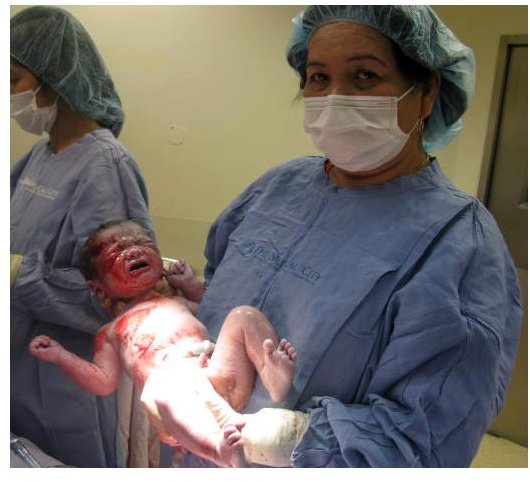 Another important factor to consider when taking birth photos is the lighting in the delivery room. You probably won't be able to use your camera's flash, so study the available lighting inside the delivery room and set the most appropriate white balance, shutter speed, and ISO settings that would yield the best well-lit photos.
Enjoy the Experience
Last tip on how to take the best birth photos is to enjoy the experience. If you're the father taking the birth photos of your child, don't forget to console your wife as soon as she has given birth. If you're not the father, take the experience as something that you should always cherish as you have become part of a very special moment in somebody's life.
Additional Learning
Here are some additional photography articles that can help you capture the best baby delivery photos:
The Big Picture - Photographic Composition Techniques
Tips on How to Take the Best Maternity Photos
Baby Photography - 7 Tips on How to Take the Best Baby Pictures