Adobe Photoshop Versions: Comparison and Knowing When to Upgrade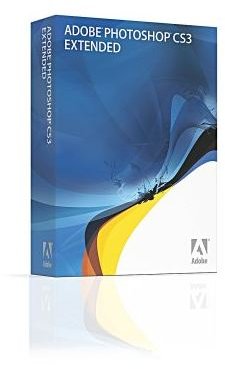 Technology is always a problem. Once you get the latest version of something, a new version always comes out a short time later. Whether it is the latest computer, television or software, you are always falling behind the curve. However, it is not always a priority to update your technology every time the latest versions come out. Often, the new versions only make one or two important changes. If you learn what those changes are, you can decide whether or not you need to upgrade right away or wait until a later version updates something that matters to you.
This is most certainly the case with Adobe software, which can be rather expensive. It is a good idea to check ahead of time to see if the newest versions are worth the large price to upgrade. Whether it is the latest editing software or the latest version of Photoshop, it is not always worth it to throw around the cash every time Adobe decides to upgrade something. Here is an Adobe Photoshop versions comparison of the past few releases to see if upgrading is worth it to you.
Photoshop CS3
Photoshop CS3 was released in 2007, and hit stores in two separate versions - the basic Photoshop and Photoshop CS3 Extended. The difference between the two versions is that the Extended version is tailored for industry use, whether it is architecture, medicine or 3D design.
Photoshop C#s included several features not available on older versions. First, it included productivity enhancements. The workspace was refined to help make working on projects more streamlined, the Adobe Bridge was modified and worked much better with filters and file management and this version came with a better way to import and work with high quality raw data.
Improvements were made in image editing, with Photoshop adding smart filters, improving the curve editing feature and including the ability to control multiple clone sources while rotating and scaling each one of them. Finally, enhancements were also made in compositing and 3D effects were improved with new advancements
Photoshop CS4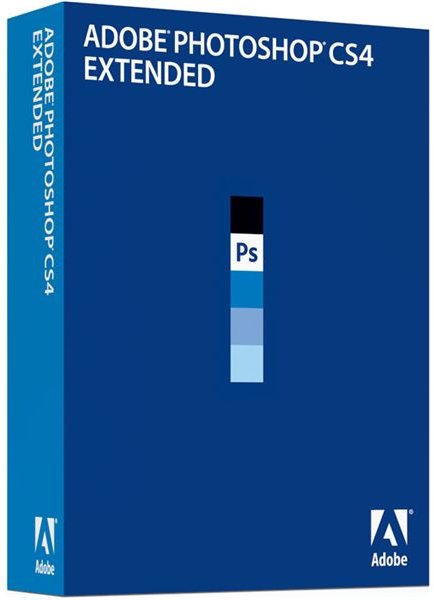 Just one year later, in 2008, Adobe announced the release of the Photoshop CS4 and Photoshop CS4 Extended editions. The big selling point of Photoshop CS4 was using 64-bit support for the first time. With most of Windows new operating systems moving up to 64-bit, it was a good move. However, one big downfall was the lack of 32-bit support. With the new powerful design of the Adobe software, they no longer were capable of working on 32-bit systems so anyone with an older computer could not upgrade to the latest Adobe editing software. If you still run a 32-bit system, do not buy anything over Photoshop CS3 because it is not compatible with your computer.
As for the other items that make Photoshop CS4 a worthy upgrade, the workspace continued to be tinkered with to make it more user friendly. An adjustments panel was added to allow easy access to image adjustment in one location. There was also a masks panel added to make creating them easier than ever before.
Thanks to the 64-bit compatibility, the program also ran faster and smoother than ever before. Panning and zooming is smooth and clarity is retained while moving around the image. The raw processing is also better with the Camera Raw 5.0 plug-in, offering great conversion quality. The 3D effects is also improved as Adobe continues to work on new techniques for the editing tool, including 3D acceleration and comprehensive 3D tools.
Photoshop CS5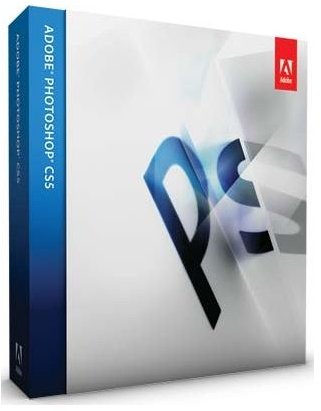 In 2010, Adobe released Photoshop CS5, making it the third version in three years. At the price they charge, that seems to be overkill. It is also the perfect example of why understanding the differences is key to saving money. The first difference is the addition of Touch Apps for anyone who uses a touch screen computer now. The apps used are iPad apps, making this a great tool to use if you work on a pad instead of a computer as well.
The workspace has continued to morph. Adobe including task-specific workplaces in Photoshop CS5 that you can switch between. This keeps you from having various tasks cluttering your main window and, with tabs, you can switch back and forth between the different tasks you are working on.
This version adds power to the editing tools, making the ability to remove elements and replace them with others easier than ever. The painting effects are also improved, allowing you to mix paint on the screen as you would in real life to produce the exact, unique colors you want. The Puppet Warp is a new tool that allows you to transform specific areas of the image while anchoring others in place.
3D effects continue to improve in Photoshop CS5 as you can convert 2D text and art into 3D objects and then work to inflate their surfaces. The 64-bit systems are also implemented in full and Adobe promises you can complete your tasks 10-percent faster. When looking at the Adobe Photoshop versions comparison, the best reasons to upgrade to CS5 is if you use an iPad or touch screen computer, or want the new 64-bit performance boost.
Adobe Photoshop releases another version each year, and expects customers to deal out hundreds of more dollars for the upgrade. When you look at the differences, you see most are cosmetic and some may not even effect what you use the software for. The best thing is to look at the changes made from year to year and figure out if upgrading is worth the price for you. It can save you a fortune over the long run if you understand what you really need in your photo editing software.
References
Images from product site.