Five Panoramic Photo Software Programs

Panoramic photo applications help you produce panoramas by stitching together multiple photos. Whether you are just creating a wide angle image or an animated panoramic tour, you have these applications to consider.
Panoweaver 7
This software is capable of stitching together regular still images and images taken via fisheye lens. Fisheye lens produce images that you can stitch together to produce 360 spherical panoramic images, giving you a great and stunning effect. You can also add music to your panorama images as well as hotspots that will trigger different events that you have set. It even supports the creation of HDR images, making it not just a panoramic photo software application, but an HDR software application as well. You can download a trial version that puts watermarks on your images or you can buy the software for $99.99.
Kolor Autopano Pro 2.5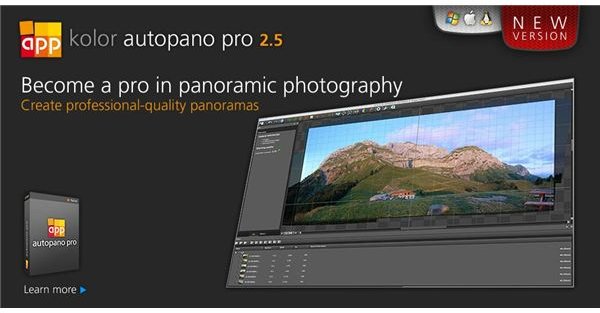 It features an intuitive user interface that makes working on your images faster, easier and more efficient. The interface is customizable so you can change it in such a way that it becomes more comfortable for you. It also features the most advanced image stitching technology available, letting you stitch together a bunch of photos automatically with enhance quality and speed. It uses advanced algorithms developed at the University of British Columbia and it has been proven to be the best technology for image recognition that is currently available. You can buy it for $170.90.
Hugin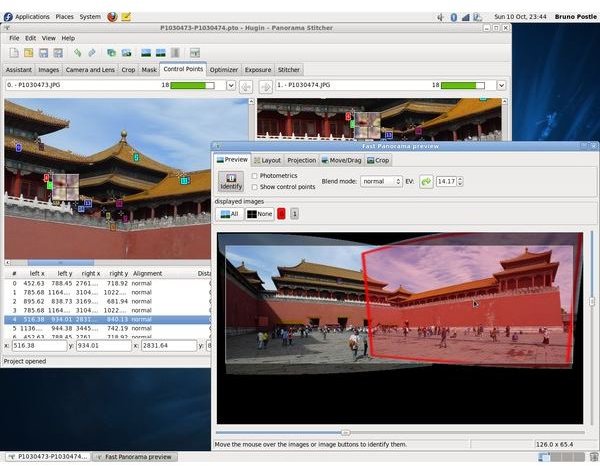 Hugin is an open source software program lets you create immersive panoramas using a bunch of photographs. You can either assemble a mosaic of photographs or stitch overlapping photos. It has a pretty basic user interface that easy to understand and use while still offering a range of advanced and basic features for creating panoramas. Since it is open source software, you are free to add functionalities and features that it currently does not have. You can even share it with the Hugin community that will make the chances of those features being improved much higher.
CleVR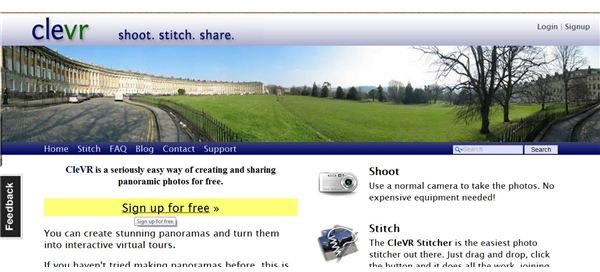 If you do not have enough space on your computer or if it is not fast enough to keep up with the processing needs of panoramic software, you can just use this online solution. The software is offered as a service and all you have to do to use it is to sign up on the CleVr official website for a membership. It does not support fisheye lens, so the only images you can work on are regular ones. Once you have stitched up your panorama image, you can easily share it to your friends online straight from the service.
PTgui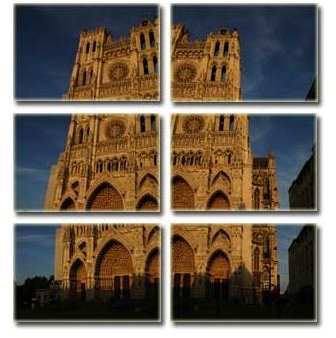 This is one of the most popular panoramic photo software applications available right now thanks to its advanced photo stitching capabilities. It can work on multiple rows of images and can create cylindrical panoramas. You do not have to worry about images with different angles of rotation or images that are tilted. The software can recognize that and it will make corrections before it stitches your images. You can download a free trial version, but if you want to buy the software, you can do so for $114.
These applications each offer something different, so it is best that you determine your needs first before picking one. There are those that are designed for personal use while others are more professional in nature.
You may also want to check the top Panoramic cameras buying guide and recommendations.
References and Image Credits
Easypano, https://www.easypano.com/panorama-software.html
Kolor, https://www.kolor.com/panorama-software-autopano-pro.html
Sourceforge, https://hugin.sourceforge.net/
CleVR, https://www.clevr.com/
PTgui, https://www.ptgui.com/