Professional Digital Photography Processing Equipment List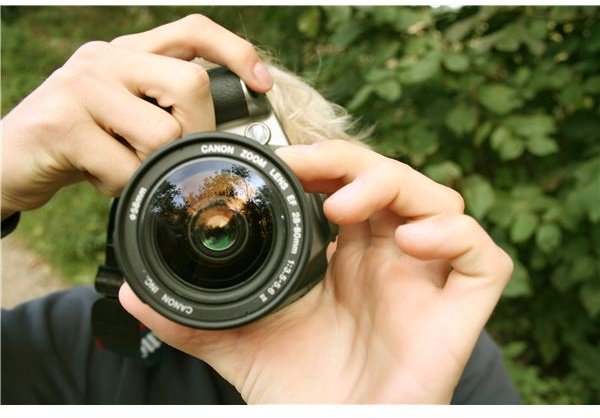 Professional digital photography processing equipment run the gamut from memory cards in digital cameras to large minilab printers that can handle a large volume of printing tasks. Here is an overview of what these equipment are and some examples of each.
Digital Cameras
There are plenty of digital cameras out there. Some are designed for regular consumers while others lean towards more serious photographers. For professional photography, you have to aim to get a digital camera that can capture images that are of great quality. High end cameras can capture images that no mere normal digital camera can capture. These cameras, like the Nikon D3s and the Canon EOS 1D Mark III, are capable of capturing high definition photos in all kinds of lighting conditions and in different settings. Getting a very capable digital camera is the first step in processing digital photos of high quality.
Storage
It is best to keep the original copies of your digital photos in multiple places for security. Your first line of defense against data loss is keeping your photos in your memory cards that you use in your digital cameras. One of the most common types memory cards used by professional photographs is the CF card. CompactFlash cards can be used with CF card readers to transfer data into computers for the next step in digital photography processing, which is image editing and enhancement.
Image Editing Software
Image editing software like Adobe Photoshop Lightroom helps you retouch and enhance your digital photos. Whether it is the adjustment of exposure, tint, saturation or the other photo elements, you can do so using software. Software specifically designed for retouching photos may be all you need if you want to leave your photos looking like the original. More advanced editors are required if you want to do more sophisticated image editing before you publish your photos on the web or in print.
Printing
For printing digital photos, there are several choices for printers out there that can handle multiple printing jobs in a short amount of time. These printers are usually used in printing services or large companies involved in publishing or printing. Recommended printers for professional photography printing jobs include the Kodak 6800 Thermal printer and HP Photosmart ML1000 Minilab Printer.
The Kodak 6800 Thermal printer can easily connect to a Windows computer thanks to its built-in USB support and pre-installed printer drivers. It allows for printing of 4x6, 5x7 and 6x8 thermal prints, as well as 4x6 borderless prints. Dry thermal printing ensure that image to last for a very long time.
HP Photosmart ML1000 Minilab Printer as a piece of professional digital photography processing equipment is designed to handle large volumes efficiently. It can produce prints of 3.5x5 to 12x8 inches in size. For printing jobs that involve a lot of printing tasks, this is a very capable printer.
Conclusion
The entire workflow involved in digital photo processing starts from how images are captured, continues on with how they are edited and finally, ends with how they are printed or published. This means you will have a plethora of equipment to choose from. If you have enough resources, the products mentioned in this article are your best options for their specific purposes.
References
Adobe, https://www.adobe.com/products/photoshoplightroom/
Image Spectrum, https://www.imagingspectrum.com/kodak-6800-thermal_printer-1906692.html
Photo.net, https://photo.net/learn/digital-photography-workflow/overview/wedding-photography/
Photo Courtesy of Morguefile.com / Supplied by Procrastinator - https://www.morguefile.com/archive/display/99124