Learn the Entire Professional Digital Photography Workflow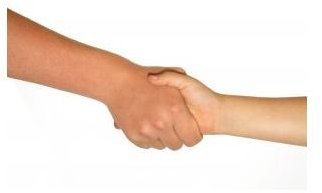 Photographers: The Typical Workflow
As a professional or freelance photographer, you must devise a systematic way to get work done. Not developing a workflow can literally kill your productivity and your business. Creating such a system is very easy when you take a look at the typical day of the professional photographer.
The first step in the professional digital photography workflow involves contacting the potential client and can take place months before the actual work date. You should have an online and physical portfolio set up, and be contacting clients within your own area of expertise and interests. For example, a fashion photographer probably won't be contact a hunting magazine for gigs.
The Meet and Greet
After landing a client or job, the second part of the process is to profile or interview them to find out a bit more about them. You want to know more than just the kind of photos they want from you, you need to find out their particular personality and the styles they prefer. If you will be photographing the client, make sure to tell them how to prepare. Things like having their hair done, manicures, chosen outfit(s) and the like should be noted so he or she is as prepared for the shoot as you are.
Setting the Time
After the initial "meet and greet", a date and time should be set up for the shoot. Make sure you give yourself plenty of time to take as many pictures as necessary. A good rule of thumb is to calculate as much time as you think it will take and then multiply by .30 (30%) to get an actual timeframe. Remember to include the time it takes to setup and pack out. This timeframe needs to be established even if you won't be working with a person during the shoot – such as when you are taking photos of nature or architecture.
Be Prepared in Advance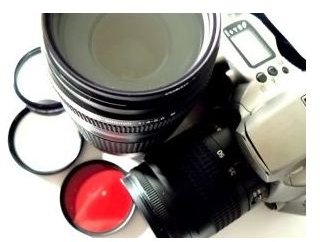 Finally, make a list of the photography equipment you will probably need to take with you. If the work will be in your own studio, then make a list of what equipment and props need to be quickly accessible during the shoot. Make this list at least a few days before the shoot so that you have time to add to or make changes to it as well as gather all the necessities. Be sure to double check it as you are getting ready for the event!
The Day Of
The day of the shoot, make yet another check of your list and be sure everything is packed. If photographing the client, make sure to call them the day before just to make sure they remember where to be and when. While doing the job, make sure to take many photos and play with lighting, angles, props and more. Even those taking pictures of animals, nature or buildings need to change their approach now and then to get many different images for client review.
Postwork
Every photographer needs to have a process for editing. No matter what your methods are or what program you use, make sure you let the client know when to expect their finished images and then get to editing as soon as you can. A professional digital photography workflow will usually include creating a hard copy CD of final chosen images for the client. Whatever the case, remember to backup all work and keep it organized.
The Followup
Finally, a good practice to implement into your workflow is asking the client for a testimonial and telling them how to refer you to others. Testimonials speak volumes on your website or online portfolio, and word of mouth is still the best form of advertising. Don't be afraid to leave your card or send an e-survey to past clients for honest feedback of your work.
References
Source: Author's own experience.