Cheerleading Event Photography Tips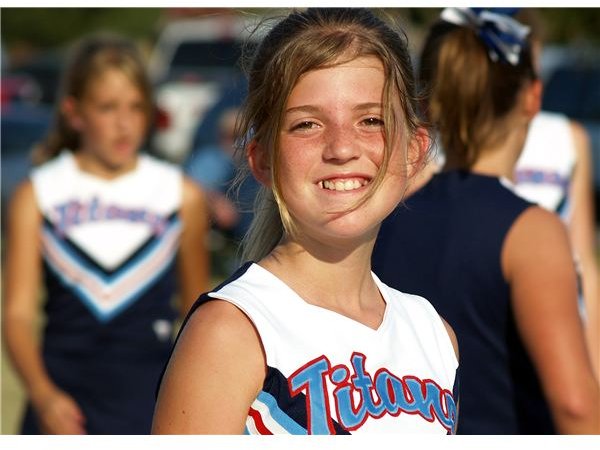 About Cheerleading Photography
Taking photographs of moving objects can be one of the harder shots to take. Photographing a moving object can oftentimes result in a photograph that is blurry or suffers from any number of forms of motion distortion. The following tips on cheerleading event photography will up your chances of getting the best shots at the next cheerleading event you attend.
(Image: Stock.Xchng)
Equipment
The single most important aspect of any sports photography, including cheerleading event photography, will be the photography equipment you use. If you have access to a fast sports lens you will have to worry much less about any distortion in your photographs caused by taking shots of people in-motion. If you are however using your DSLR with the lens that came included you will have to rely on your placement at the event as well as make some adjustments to your camera settings. These are discussed below.
Environment
In most cases your cheerleading event photography will be taken in an indoor environment and as such you will have to take into account the best practices for shooting indoors. Other factors will be your position at the cheerleading event. Can you take your photographs from the cheerleading floor or do you have to try to take your shots from the bleachers? Can you move freely throughout the gym or are you restricted in your movement? What type of lighting is in the gym and are you able to use your flash? These are all questions you will have to ask and then make adjustments to your equipment and camera settings accordingly.
The best possible scenario is that you are allowed to move freely throughout the event (staying out of the way), you are allowed to use your flash and the lighting in the gym is of higher quality… unfortunately we do not live in a perfect world so try to get answers to these questions beforehand and even take a trip to the cheerleading venue in advance so you are as prepared as possible.
Camera Settings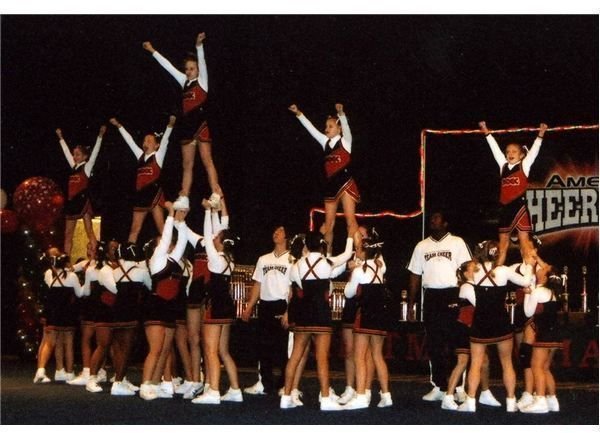 If you are using a cheaper camera lens or the lens that came included with your DSLR purchase chances are you are going to have to make some changes to your camera settings to reduce the amount of distortion in your photographs. The important things to focus on here are a faster shutter speed and using an ISO as high as you can stand. These two settings will reduce the amount of blur and increase the amount of light in your photographs but will, in turn, create more "noise" in your photos. The noise can be cleaned up somewhat in the post-processing of your photographs using a high-end photo manipulation tool like Adobe Photoshop but don't expect miracles, only raise your ISO value as high as needed.
For some more advanced information on camera settings and how they apply to cheerleading event photography, sports photography and photography in general please see these excellent articles by Carl Weaver:
You will want to tweak your camera settings before heading off to the event and simply make minor changes during the event when required.
(Image: Stock.Xchng)