Restore Faded, Aged Photographs with Free Old Photo Retouching Software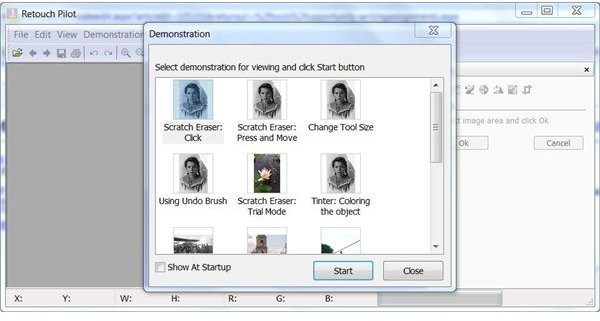 Retouch Pilot Lite
While the full version of Retouch Pilot includes much richer features, it is not free old photo retouching software. If your photographs have minor scratches or blemishes, the free version, Retouch Pilot Lite, provides the tools you need to fix your pictures. In addition, it features a demonstration option that shows you how to use the tools. If you like this program and have pictures with more extensive damage, you may decide to upgrade after using the free version.
Hornil StylePix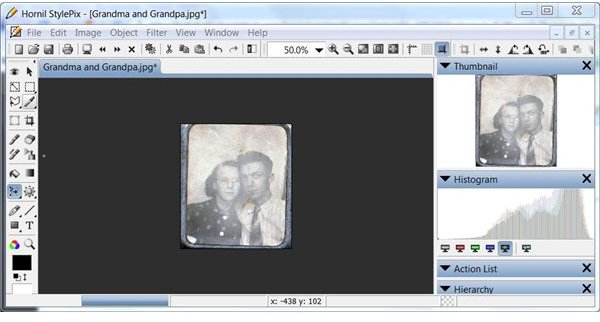 If you seek software that will not take up space on your computer, Hornil StylePix offers two options. Along with the traditional download, there is a portable version that you can run from a flash drive or other removable storage device. This application is loaded with tools and features to help you retouch, restore and preserve old photos. As it is feature-rich, there is a learning curve with this program. Fortunately, the Community section of the software's website offers numerous tutorials that will show you how perform repairs such as removing dirt and scratches.
PaintStar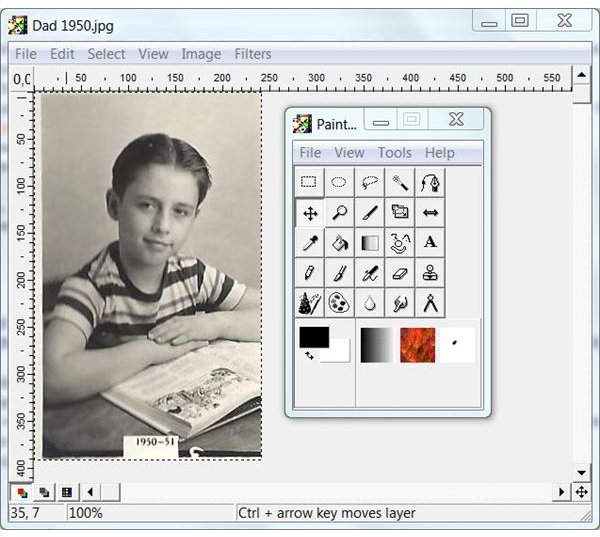 Offering tools you might expect to find in a full-price photo editing application, PaintStar is indeed free old photo retouching software. Tools you will benefit from in this program include color retouching, blur/sharpening, customizable brushes and 26 methods of combining modes for advanced layering. You can download tutorials from the program's website as well.
Free Image Editor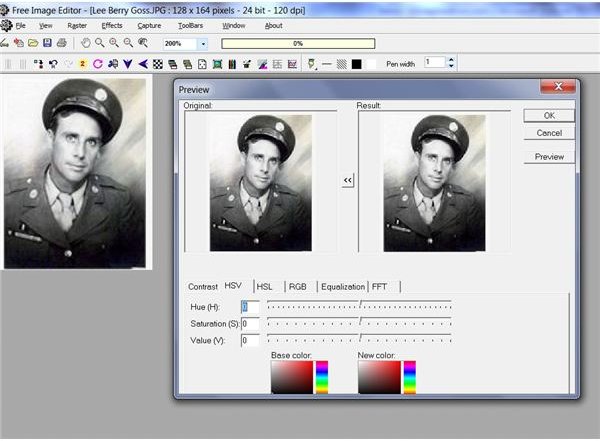 If you have experience working with photo editing software, you may want to check out Free Image Editor. While this application does offer a wide array of tools and features, learning what each one does and how to utilize it can be daunting if you are unfamiliar with the names of them. In addition, the website does not offer tutorials or instructions. However, if you are well-versed in expressions such as "noise removal" and know how to apply filters, this full-featured application has a lot to offer, especially since it is free of charge.
GIMP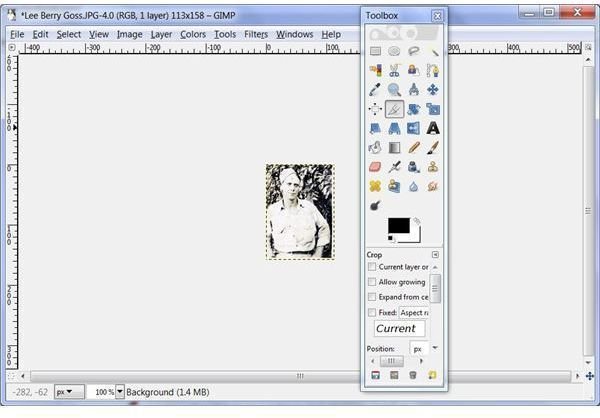 A popular free photo editing application, GIMP works well for restoring old, damaged photos. You can use it to remove scratches and blemishes, revitalize faded photos, return a discolored picture back to its original tones and even fix the appearance of a favorite family photo that has been torn. GIMP offers an intuitive toolbar, and you will find many helpful tutorials on the product's website as well as Bright Hub's library of photography software tutorials.
Choosing the Best Software
When deciding which free old photo retouching software to choose, consider the pictures you want to fix and the extent of the damage. Take into account your skill level as well. If you download one application and it does not quite meet your needs, simply uninstall it and try another. After all, they are free!
References
Screenshots provided by the writer.