Infant Photography Poses: Tips & Ideas on Posing Babies for Portraits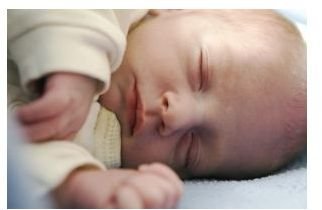 Photos with no Parents or Props
Newborn photography offers all kinds of opportunities to capture the innocence and wonder a parent sees in every baby. From focusing on tiny fingers and small toes to the wisps of a baby's soft hair, there are numerous ways to pose your little one for her photo shoot. If you are new to infant photography, be sure to first check out these tips to excel at infant portrait photography.
When photographed alone, the focus of an image is usually on the face of the baby. Photographs can be taken from a low vantage point on the same level as the infant while he or she is resting on a blanket. If you are taking photos at your own house and not in a portrait studio, be sure to find a room with adequate lighting. On an outdoor photo shoot, you might also consider having the baby lie in a soft patch of grass. There are many suitable outdoor settings that can provide a simple, scenic outdoor backdrop at a nearby nature park or the beach. Once you've decided on a location that is ideal, you can start to work on your infant photography poses.
Babies are generally photographed according to certain milestones in age. A great way to demonstrate a child's growth is by placing them in a similar position over time. Try a few of these suggestions if you're looking for help posing your baby during the early months:
Newborn Baby Photograph Ideas
Tuck the infant's hands under the chin to draw focus to the child's face. This is particularly fitting when the newborn is sleeping and a great technique for newborn photography. (How to get the baby to sleep: be sure the infant is well-fed and plan your photo shoot around a time when you know they are ready to start dozing!)
Place the infant on a slightly inclined surface to raise their head and tuck their legs in if possible. Newborns naturally curl their legs. Try to capture the infant when he is squirming and pulling his hands and legs up to emphasize your little bundle's small size.
1-month-old Baby Photograph Ideas
Place the baby on his tummy with his arms resting up by his head. If your infant has started to gain more neck strength, your photographs can demonstrate their new development.
Position the baby on his back or propped up on a couch or pillow to take photos from above.
2-month-old Baby Photograph Ideas
Allow the baby to push herself up on her elbows as she grows and develops new strength.
Place both arms up on either side of the baby's head while sleeping to give the impression they are entirely relaxed. You can also place their hands together so that they are folded at the chest.
Similar poses can be used with older babies and toddlers, with hands placed on the cheeks, under the chin or folded at the chest.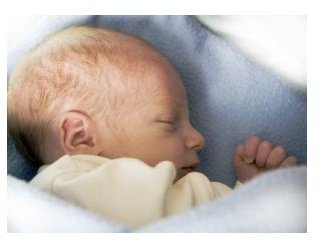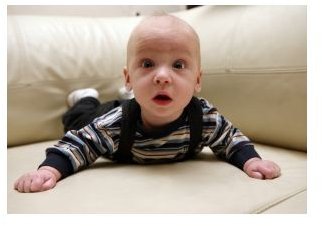 Infants Photographed with Parents
When photographing infants with parents, the difference in size between parent and child is often emphasized. If you are a parent and you want to take pictures of your newborn, first read up on baby photography techniques and tips for new parents.
Take a look at the following infant photography poses and see if any of them suit your photography style:
Position small newborns on father's arms with the head resting in his hands and the baby's bottom tucked up against the father's chest on his elbows.
Allow mothers to hold their baby close so that they are face-to-face with noses touching.
Place sleeping infants on a parent's chest when they are lying on the floor with the baby's arms tucked in and hands placed against the parent.
Have the baby look over the parent's shoulder cheek-to-cheek.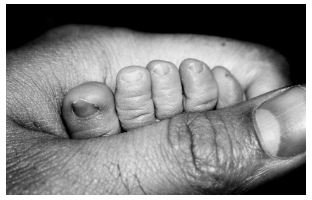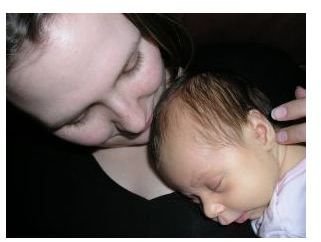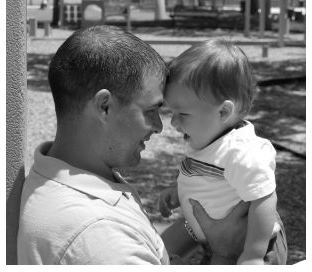 Infants Photographed with Props
Perhaps one of the most well-known infant photographers is Anne Geddes, who frequently uses props in her newborn portraits. Learn more about Anne Geddes infant photography to try a few of her techniques yourself. Browse these infant photography poses that make use of props to take your own photos in the style of Anne Geddes:
Position the baby in a basket of flowers or a large ceramic bowl. This is a very common photography pose for infants, but one that allows for all kinds of variation. Use a large Easter basket, a picnic basket or a wicker basket on the beach.
Place flower petals around the infant. This is a great pose for black and white newborn photography using selective coloring techniques.
Lie the infant on her tummy with a large bow on her back to showcase the family's newest precious gift.
Use sports-related props to highlight a favorite game or team. An infant's head can rest inside a baseball glove or they can put their hand against a football on their tummy.
Other newborn photography props can include hats, toys, sunglasses, festive holiday items and décor, as well as baby photography clothing props.
Infant Photography Poses Using Props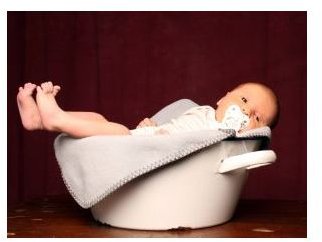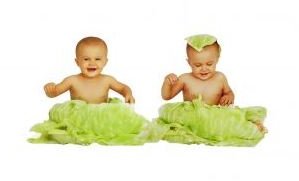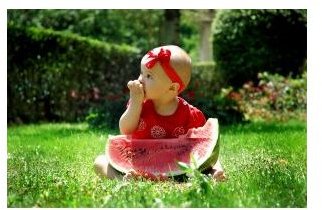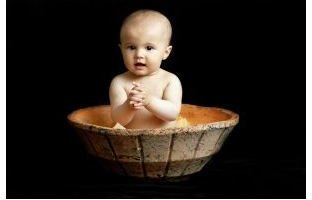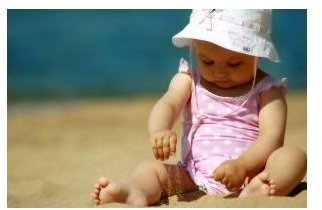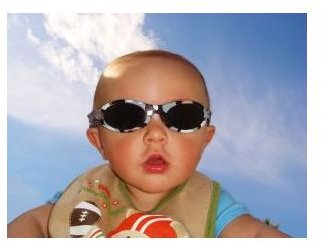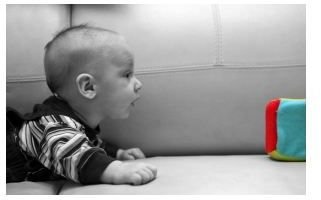 References
Source: Author's own experience.
Image credits
Newborn images on page one: "just4you," Justyna Furmanczyk
Small Toes: "coolza," Daniel Andres Forero
Mother and Daughter: "rotorhea_d_"
Father and Son: "alphao," Eric Bernard
Baby in Tub: "biewoef," Hilde Vanstraelen
Green Babies, Baby and Watermelon, Baby in Basket & Beach Girl: "simmbarb," Simona Balint
Beach Baby: "vinvalenti," Vincent Valentino
Baby and Toy: "just4you," Justyna Furmanczyk