Where to Find Photography Business Forms Free Online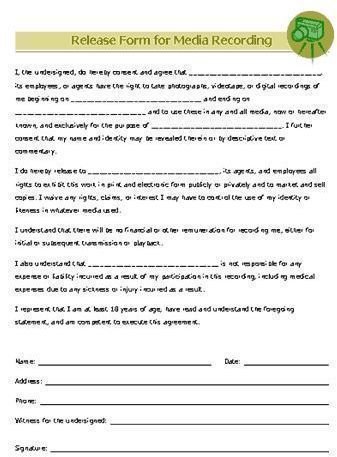 Microsoft Online
Whenever you are looking for
any free templates, Microsoft Office's online collection is one of the best places to look. Along with basic forms such as invoices, brochures and reports, you can find many that are appropriate for a photography business. For example, this Release Form for Use of One's Image for use in Microsoft Word 2003 or later includes all of the basic information you might need, but is also highly customizable. Modify the text, change the colors and even add your own logo to the release form if you choose.
Alamy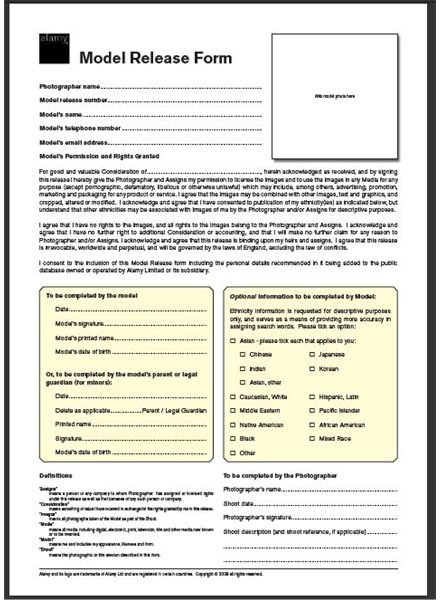 Purportedly the largest stock photo site online, Alamy offers a number of resources for its contributors. Among these are two free photography business forms. The Model Release Form includes a detailed section for the model to fill out, a section for the photographer to complete, an image placeholder and a complete agreement. The Property Release Form includes sections for the photographer to complete as well as sections for either an individual or corporate ownership, as well as the necessary legal agreement. Both of these forms are in PDF format, so all you need to do is open them and print as needed. To find these forms, scroll down the Releases page to the Tips section. The links to the forms are in a small box on the right.
Reed Creative Service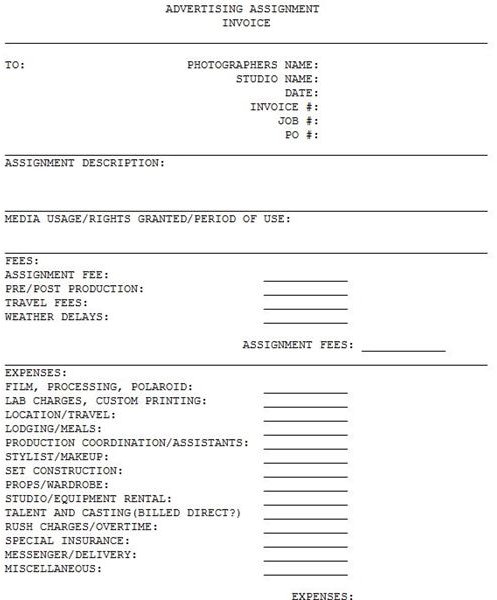 Reed Creative Services offers stock and custom photography, web design and corporate designs. They also offer more than a dozen simple yet valuable photography forms. The forms open in your browser window and are in .txt format, which means that you can print them as they are from the web or copy and paste them into your word processing or text editing program to modify as you wish. Forms include estimates, invoices, model releases and memos.
Photo Forms Plus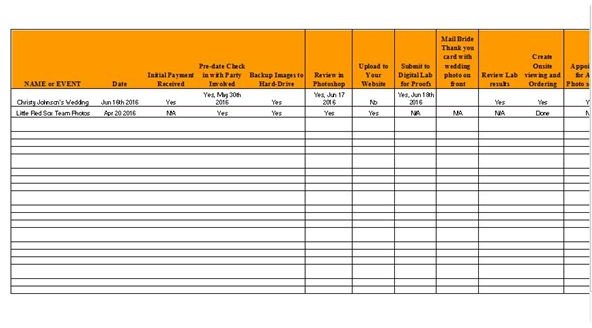 While this site's primary focus is selling photography business forms, they do offer one free form that you can download and use. The Customer Job Tracker offered by Photo Forms Plus is a Microsoft Excel file that can help you keep track of your various jobs. Column headings include Name or Event, Initial Payment Received and Appointment for Album Photo Selections, among many others. You can easily change and customize these headings to suit your needs and even use the spreadsheet to create mailing labels in order to promote repeat business.
Look for the link to this form near the top of the page in small, blue print.
Your Free Legal Forms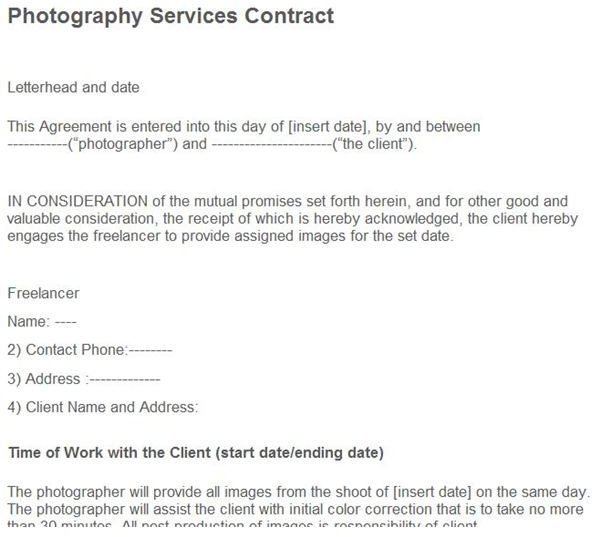 You might not have considered a legal forms website as a place to look for photography business forms free online. However, the General Photography Contract offered at Your Free Legal Forms meets both of these terms. You can download this form as a rich text file that is compatible with most word processing and text editing applications or you can select the printer friendly version and print the form directly from your browser. Choosing the rich text file does give you the option of editing and customizing the form, but if you simply need to print and go, the printable version will work just fine.
Screenshots provided by author.