What is Legal When Downloading Music?
What Does the Law Say?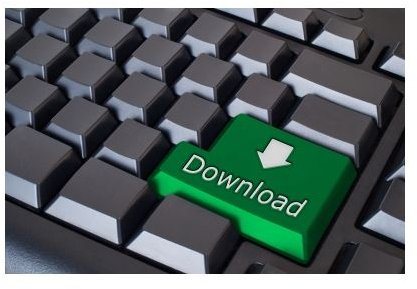 It is not only the artists who perform songs that lose money when fans obtain music from an unauthorized source. Think about it: people worked hard to write, record and produce the song you are about to download. CDs have to be packaged, shipped and sold in stores, meaning employees of these trades can lose out as well. Even if you were to download an album illegally rather than buy the digital version from a legitimate source, vendors still miss out on income.
Even if you are unconcerned about this aspect, you should be aware that files from unsanctioned sources can harm your computer. Knowing that music lovers like you will be tempted to download free songs, hackers and malware creators often load the files with spyware, viruses and other malicious software.
Wondering what can happen to you should you decide to select a music download that isn't legal, aside from a guilty conscience and a nasty computer virus? According to the Recording Industry Association of America (RIAA), making a copy of copyrighted music without permission is illegal. If you do so you might be subject to civil liability, which could cost you thousands of dollars, as well as criminal charges, for which you could serve up to five years in jail and pay up to a quarter of a million dollars in fines.
When Is It Okay to Make Copies?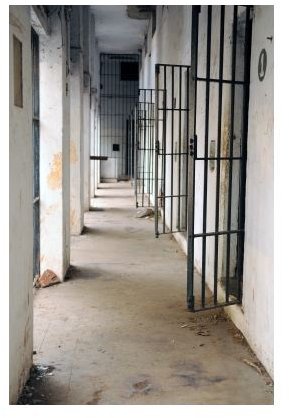 RIAA states that making an MP3 copy of your CD is fine. Sharing that MP3 files with others, however, is not legal. Should you join a file-sharing network that has access to your files, transfer music via email, IM or a network, or even ask a friend to burn you a copy of a CD, you are participating in illegal activity.
It isn't always wrong to make copies or download music files. For instance, downloading music from sites and services who have authorization from the copyright owners is perfectly legal. It is also permissible for you to copy music onto CDs or cassettes, provided you legitimately own the original CD or music file and you keep the CD or cassette for personal use.
In addition, there are several premium and free sites and services where you can download music legally.
Legal Music Resources
Finding the best option for legal music downloads depends on several factors, such as the type of music you seek and your budget. As mentioned, there are sites offering free downloads and those that charge for tunes as well. While you will likely find a wider selection through a paid service, many of the free resources are worth checking out. Following are some places where you can download songs legally. Head to the References section at the end of this article for links to these sources.
Amazon.com: While you can find some free downloads at this popular shopping site, most tunes cost around $1. Genres range from rock and rap to country and gospel to folk and opera. Narrowing by genre, price, song and artist is simple, as well. Search free in the MP3 category to find free downloads currently available.
AOL Music: Click on New Music to listen to complete albums free online or to download the free MP3 of the day.
ArtistServer: You might not find your favorite Top 40 tunes here, but you could definitely find a new favorite or two. More than 8,000 artists offer thousands of free downloads, with virtually every imaginable genre represented.
Artist Direct: Purchase legal downloads including newly released albums ranging from around $12 to $25. You can download singles as well, and there is a complete category of free downloads, with offerings in all genres.
eMusic: Offering both popular and less familiar, independent music choices, you can browse tunes by genre, release date and more. Most downloads cost 89 cents.
Epitonic: This music discovery and editorial site lets you browse playlists by genre, editor, artist, label or scene. You can play or download an entire playlist, or download songs individually - all free and legal.
7Digital: The London-based digital B2B media company provides complete albums for as little as $5 and has an interesting collection of free MP3 downloads available, which you can sort by genre, including rock/pop, hip hop, reggae/roots and more. Most popular individual tracks cost around $1.29 each.
MP34U: Started in 2009 by a blogger who wanted to see if he could find one great free song a day, MP34U now offers hundreds of free music downloads. While some might be the same found on other free sites, the benefit of checking out this blog is the reviews of the songs listed. Search by genre, download popularity and more.
Of course, you can always shop for legal music downloads through other well-known services, such as Apple iTunes, but sometimes it is more fun to stumble onto great music you hadn't heard before. Browse some of the sites you weren't familiar with, listen to samples online and perhaps download some new favorites, knowing that it is all safe and legal.
When you are downloading music, how do you know what is legal? Is that even something that you take into consideration? Share your favorite sources for legal downloads along with your thoughts on the issue in the comments section below.
References