Our Top 5 Telephone Voice Recording System Choices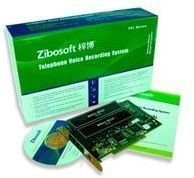 A telephone voice recording system is typically used in the call center industry for easy recording of calls that can then be used for quality monitoring. However, they can also be used in personal purposes. Here are some great choices for these recording systems.
Zibosoft Voice Recording System
This voice recording system is design for use in business environments. It can be used to record conversations between personnel and clients, giving the company an opportunity to track the call quality of conversations happening in their business. It uses a hard to store recorded conversations as well as dialled numbers and caller ID information. This kind of system is typically used in call centers where employers need to track the kind of service their personnel are giving to customers. Other than digital voice recording, this multi-channel system can also provide customer information via the computer monitor, call logging and conference call recording. This system includes both the hardware and the voice recording software components needed to set it up and use it.
Digital Loggers Call Recorder with Software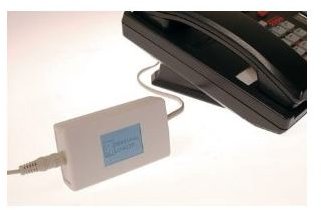 This device is designed for home use as opposed to production and work environments. It has the capability to record phone conversations, voice mail systems and even radios. It stores recorded audio in high quality files that can be reproduced without degradation in audio quality. The recorded conversations are saved with proper time stamps so you can have a detailed log of the calls made on your phone. It can also detect caller IDs and it can do call tracing. With all of these phone features, this device offers more. Plug it in to your computer and it can be used to create screen capture images of everything on your computer screen. It is the perfect tool to use if you want to keep an organized log of all communications that are happening in your house or even in your office. You can buy it from Amazon.com for $56.82.
FonTel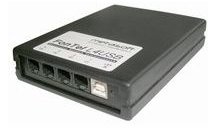 FonTel voice recorders are designed to be used in a network of telephone lines whether they are digital or analogue phones. It features software that allows for connecting an entire network of phones while still employing it recording features. Its recording capabilities include caller ID identification, dialled number recording and support for MSN numbers. Recording conversations involve logging of the time, the date and duration of the call. The recorded audio files are saved in WAV format.
The included software for this system lets users search, browse and listen to recorded audio files in a simple and easy-to-navigate user interface. It includes features such as automatic removal of old recorded audio files and easy printing of the list of recorded audio files. Aside from this ideal set of features for productivity, the actual recording quality of the system lends itself to easy and proper listening. This is possible thanks to its filters that automatically correct volume differences and sound timbre.
PowerVoice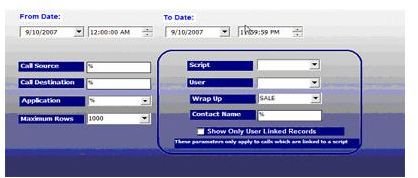 This voice recording system has won many awards and rightfully so because it is one of the leading recording technologies used in call centers. It is specifically designed for this industry which is why it has a set of features that makes call monitoring and recording efficient for supervisors and call center representatives alike. Its recording capabilities involve real time recording and playback, as well as compatibility with all modern phone systems.
On the call monitoring side, it lets supervisors easily listen to a voice conversation to another easily and quickly. While listening to calls, they can employ the systems real time recording feature to record certain parts of conversations which they can then assess for quality at a later time. The recorded conversations can even be accessed from outside the site via remote access monitoring features. Security access levels can be given to different people by the system administrator, giving them an organized and convenient way of assessing call quality from anywhere in the world.
Call Mynah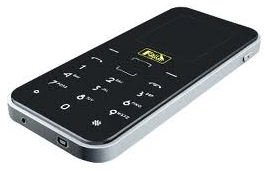 This recording system is specifically designed for mobile phones. Although it seems it can only handle personal recording needs, it is actually capable of business level recording tasks. It can be connected to a mobile phone via Bluetooth connection. It can record up to 340 hours of calls and it can do it automatically if you choose. You can add comments to the recorded calls which already include such information as time, date and duration. The saved calls can be transferred to your computer for easy management. It is also equipped with a security system that prevents unauthorized people from listening to your recorded calls. You can get it for $199.
These are great choices for a telephone voice recording system. They are all equipped with essential recording capabilities that included quality audio and call logging. Depending on your needs, you will find an appropriate system for you here.
References & Image Credits