The Best Free Fully Functional Pro Audio Recording Software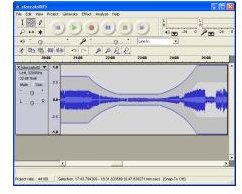 Some beginners in editing and mixing audio settle for programs with limited features. These programs are usually offered online for free. That's a good way to start, but you can also try some free fully functional pro audio recording software applications to have more and better options in your audio creation. Here is a list of five free sound recording programs with advanced features that the premium ones also offer.
Audacity
One of the most popular and free audio recording software programs out there is the Audacity. Its open source nature captured the hearts of both sound engineers and casual audio mixing crowd since it was released and it continues to be one of the top choices among free sound editing software for Windows, Linux and Mac. This software can be used for audio recording from microphone, file conversion, cutting, copying, mixing and editing sound files. It is a complete audio recording solution that you can use to create your own sound clips or you can also import and combine audio files to create a new one. Supported audio file formats include MP3, WAV, AIFF and OGG Vorbis. You can also change the level of pitch, tempo, noise, equalization frequencies and the Bass Boost effect to suit your desired beat. Released last April 11, 2011, the Beta 1.3.13 is the latest version which is now compatible with Windows 7, Windows Vista and Mac OS X 10.6
Power Sound Editor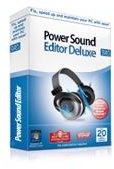 The Power Sound Editor used to be a premium application but now it is free for everyone to use and enjoy. It has tools for recording, editing and burning or ripping audio CDs. You can record using a microphone and other input devices, and add different sound effects such as the chorus, silence, stretch, vibrato, fade-in and fade-out, invert, normalize, reverse, adjust equalizer frequency and more. It has a wide range supported audio formats too like MP3, WAV, WMA and OGG. On its own, this application is already capable of all the usual professional recording needs with a friendly user interface you'll get familiar with in minutes.
Wavosaur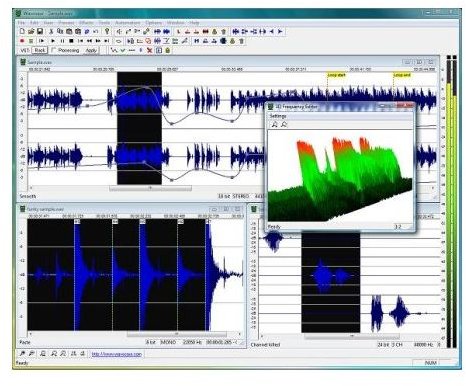 This program can be used to work on MP3 and WAV files. You can edit, record, analyze and convert these audio files using a clean and easy to use user interface. If you want to do advance audio editing, you can use the tool included for vocal removal, auto-trim, silence remover, bit-depth converter, pitch shift, re-sample and cross fade loop. You can do anything from the simplest recording tasks to the most sophisticated audio mixing and analysis tasks with this Windows-only software. One of the best things about it is that is a very lightweight piece of software. It does not even require an installation process. You just have to download it and you will be ready to use it in a flash.
Music Editor Free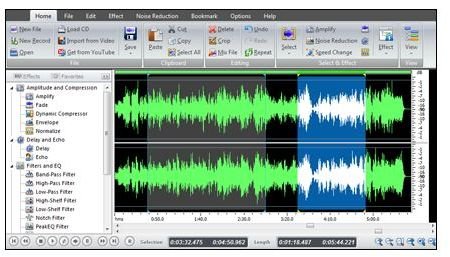 This fast and easy to use software programs let you record audio from various types of devices. Then it gives you access to different editing tools and audio effects for mixing and editing tracks. Some of its audio effects include amplify, equalizer, envelope, normalize, reverb, echo, sample rate conversion and reverse. Importing audio tracks from CDs is also an easy task thanks to its built-in CD ripper and burner tool. It is a complete solution from recording to burning CDs all in one free package.
Ardour
This digital audio workstation is quite possibly one of the most advanced free programs for audio recording out there. Its features include signal routing, unlimited audio tracks, 32-bit floating point audio path, sample accurate automation, support for various audio file formats, MIDI machine control, and support for hundreds of plug-ins including Windows VST plug-ins.
These five free fully functional pro audio recording software programs are the best when it comes to advanced audio recording and editing. They can manage the simplest recording tasks all the way to full blown music production and it is all for free.
References: