Top 5 Free Digital Audio Recording & Editing Software Programs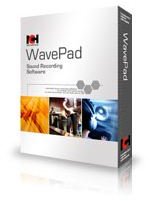 Free digital audio recording and editing software programs are usually stripped down versions of paid applications, but some of them are powerful enough to not require the purchase of their full version counterparts. Here are some of the best free choices for audio recording and editing out there.
WavePad Audio Editing Software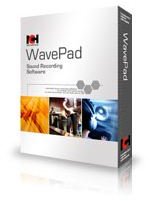 WavePad offers you professional grade audio and a wide array of special effects by way of a powerful audio editor. It can support several audio files such as WMA, MP3, WAV, VOX, FLAC, OGG and Real Audio. If you are just going to use it for personal use, you can download and use it for free. It is a complete set of tools for recording and mixing voice and music that delivers sounds that are worthy of being released professionally.
Power Sound Editor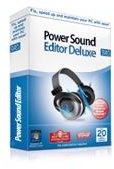 This application lets you rip audio from CDs as well as record your original audio files. You can do a lot with your audio files like apply effects, mix it and publish it online or send it via email. It is an easy way for you to edit and share your music with friends or the entire world. You can even burn it directly from this software. It is a complete solution to music editing that does not cost you a single cent. You don't even have to worry about file format compatibility because it supports all the most popular formats like MP3, WAV, OGG, WMA, VOX and others. Get this Power Sound Editor for free.
DJ Audio Editor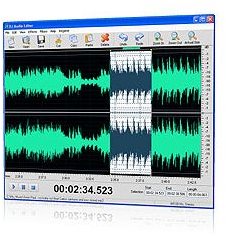 If you are looking for a pretty basic audio editor that is free, DJ Audio Editor is a nice choice. It lets you do the usual audio editing visually through a clean and easy to navigate user interface. It supports several audio file formats like WMA, WAV, MP3, OGG, FLAC and AAC. You can apply several filters to your audio files such as Notch, Peak EQ, and Low, High and Band passes. For simple audio editing tasks, this is quite satisfactory. Beginners in audio editing will also find this application comfortable and easy to use. They can play around with this before moving on to more sophisticated pieces of audio editing software. You can download a free trial version from Program4pc.com.
Wavosaur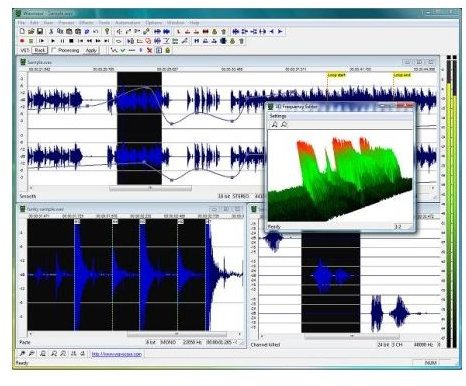 Wavosaur is a pretty advanced audio editor that lets you record, edit and process audio files. You can do the most basic tasks such as cutting, copying and pasting, as well as more advanced tasks such as producign music loops, converting audio files to different formats several files at a time and processing effects both from the included effects to effects provided by third party plug-ins. It is quite easy to use and it doesn't even require an installation process. You can download it for free at Wavosaur official website.
Audacity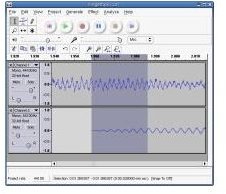 Audacity audio editor is one of the most popular free choices out there. It provides advanced features for recording, editing and mixing audio through a very intuitive user interface that even beginners can use in no time. This power and simplicity is the reason why a lot of people use this application to record audio performances and even podcasts. For beginners and experienced users alike, it provides a level of audio editing features and friendly interface in one clean and free package.
Conclusion
These five free digital audio recording and editing software applications are the best of the best when it comes to recording and editing using free software. Most of these applications rival even the paid applications, so that's why they are very popular among beginners and experienced editors alike.
References and Image Credits
https://www.nch.com.au/wavepad/
https://www.free-sound-editor.com/
https://www.program4pc.com/dj_editor.html