Review and Buying Guide: Top 5 MIDI Controllers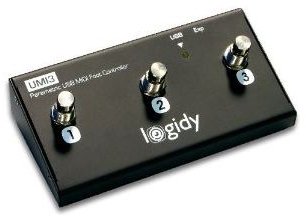 Introduction
MIDI controllers help digital audio recording artists, whether they are beginners or professionals, to create music with endless possibilities due to the customizable nature of MIDI sequences and how they are mixed. If you are looking for good MIDI controllers, here are some suggestions.
Logidy UMI3 MIDI Over USB Foot Controller
This foot MIDI controller does not need additional drivers in your computer for your to use it. All you need to do is plug it in via USB connection and set it up once and you are good to go. You can use it with most popular MIDI and recording software. The design of the pedal itself is specifically made to work with rugged use. You can set up the panel in such a way that each time a foot switch is pressed, its function will change. Its a great way to use it as a step sequencer. You can set it up such that you can access most MIDI mapping features available through different kinds of digital audio workstation setups. If you play around with it enough, you can discover that this simple-looking device can trigger up to 24 different MIDI events that you can use creatively with your other digital audio devices and software.
Price: $69.95
M-Audio Axiom 49 Advanced 49-Key Semi-Weightier USB MIDI Controller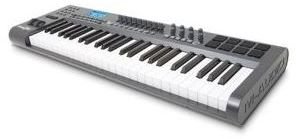 A range of MIDI encoder and mixer controls paired with an extensive MIDI mapping capability are jam packed into this compact MIDI controller. It has several rotary encoder knobs that can assist you in controlling most software parameters available in most popular digital audio recording software. If you have other devices that you want to use in conjunction with this MIDI controller, you can do just that thanks to the 20 memory locations built into the device. This device is perfect for people who want to bring their MIDI controllers to different places thanks to its ergonomic and compact design.
Price: $249
Allen Heath Xone:1D Professional DJ MIDI Controller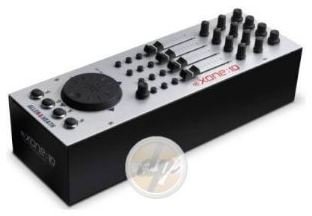 With 5x60mm linear faders, 8 dented rotary posts, 43 MIDI messages and a multi-function jog wheel that includes a switched navigation control, this MIDI controller can set loose all the effects and other goodies offered by most DJ software, all via USB connection. You can use it with tandem with other MIDI controllers to create a sophisticated digital audio workstation that satisfies your needs and wants. It is designed to be easily used by the user with tactile control and a compact design.
Price: $315
Akai MPK 49 Controller Keyboard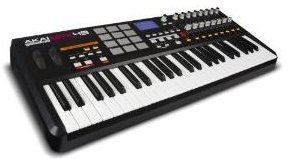 Aside from being a capable keyboard that is semi-weighted and features an after touch, this device is also an extensible MIDI controller. Already with a range of control like Q-Link knobs, buttons and faders, it can still be customized with optional foot switches. Technologies that are popular in today's music are available for use here like the MPC Note Repeat and the MPC Swing. These automated patterns and sequences gives the user the optimal accuracy and speed that they need for their mixing needs.
Price: $395
Akai APC20 Compact Ableton Controller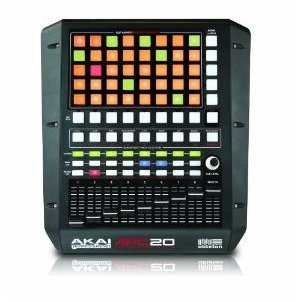 This device is one of the most compact and efficient MIDI controllers available with pre-mapped MIDI sequences that can be customize to accommodate the user's needs. It comes with a professional software for mixing and recording so it is a complete package of MIDI controlling that you can bring anywhere. Its lighting display shows the users what is currently being played so it gives the user a visual cue that can help him to improvise and anticipate what sequence is coming next.
Price: $136.54