Fundraising for Juvenile Arthritis: Ideas to Hold the Perfect Fundraiser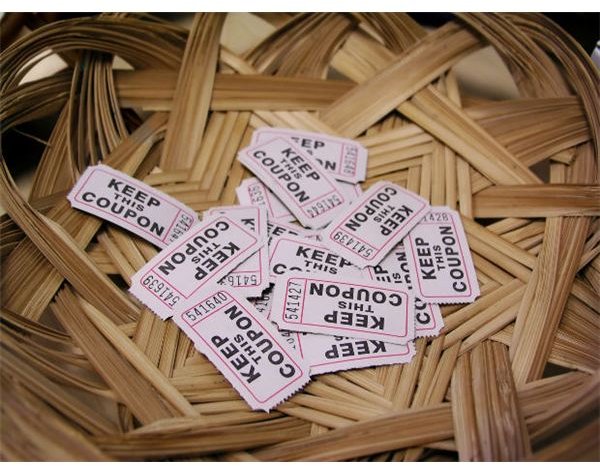 The Best Fundraising Ideas for Juvenile Arthritis
What types of fundraising for juvenile arthritis is the best? There are many types of fundraisers that have been used by charities to raise money to fight the disease. This article will explore some of the successful ones to help your fight juvenile arthritis.
Raffles
Some organizations fighting juvenile arthritis have successfully raised money by holding raffles and giving away valuable prizes to the winners. To do this, you will have to appoint someone to contact businesses in your area to see if they will donate anything valuable to be used in a raffle. Another option would be to ask the other people involved in your event to see if they have anything they are willing to donate. If you have to buy anything you will raffle off, you won't make much money for your charity. Is there anyone willing to donate a stereo system, a television, a car, a computer? Have whoever contacts local businesses describe the side effects of juvenile arthritis.
Consider how much you want to raise. Price the tickets accordingly. If you are raffling off a computer or a television, you might expect to charge less. If on the other hand, the winner will receive a car, you might expect to sell each ticket for more. Get others involved in selling the tickets too. If you can sell a large number, you won't need to charge as much for each ticket. If you have a website that explains fundraising for juvenile arthritis, you should mention the website on the raffle ticket. Be sure to send out press releases about the raffle to local television stations, radio stations, and newspapers. Have those involved try to sell tickets to friends, family members, and co-workers.
If your raffle is local, you probably won't be able to offer those kinds of prizes, but the Arthritis Association reported on its website that it would be raffling off tickets to the Super Bowl. The winning ticket was sold by a girl who has attended a juvenile arthritis camp in the past. She won a 46-inch television, a Playstation, a Playstation 3, and a movie for her efforts. No doubt a lot of money was raised for the charity.
For more information about raffles, or about the kind of items that could be raffled off, read more on raffles and silent auctions in the Bright Hub article, Marching Band Fundraisers.
Image Credit (Morgue File)
Fundraising Dinner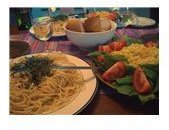 Some charities have used various types of fundraising dinners, such as spaghetti dinners, to raise money for juvenile diabetes. It's possible some people choose a spaghetti dinner as a fundraiser, because this types of meal is easier to prepare than others.
To organize a spaghetti dinner, or some other type of dinner, you will have to find a building you can use for free or rent for one evening. If you contact someone you know who has a large building, they may let you use it for free, if they are aware of the cause. You will need people to prepare the meals; you can ask your friends. Or, ask for volunteers from churches or youth groups. You could send out letters to various charities, asking for financial support, as well as people to help in preparing the meals.
Many people holding fundraisers have advertised them on Facebook and other social media outlets. You should also send out press releases about the event to local newspapers, radio stations, and television stations. For more information about press releases, read the article, Essential Elements of a Press Release. Don't forget to ask those involved in the event to let their friends know about the event.
Besides selling tickets to the event, you could also contact businesses and ask for donations you could give as prizes, or raffle off to make even more money. In addition, you might put containers in prominent places, where people can donate even more money.
Image Credit (Wikimedia Commons)
Please click on Page 2 for more ways on fundraising for juvenile arthritis such as garage sales and a charity bowling event.
Garage Sales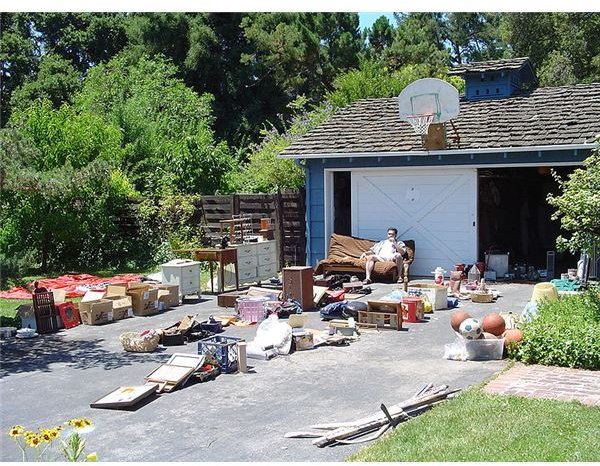 Another great idea for fundraising for juvenile arthritis and other worthy causes is to hold a garage sale. Such sales are simple to organize.
You can start out by searching for things you no longer need around the house, such as exercise equipment that you no longer use, old clothes, toys your children have outgrown, and outdated household items. It doesn't have to stop there, however. Because the sale is for a worthy cause, maybe your neighbors and friends have things they would like to contribute. Contact local businesses. Maybe representatives have things their companies would be willing to contribute. If you might wonder why a local business would want to help out a fundraising effort, read the article, _Get Your Small Business Involved in a Charity – Top 10 reason_s.
If this was a typical garage sale, your publicity would probably consist of putting signs up and possibly advertising in the local newspaper. Because it is for a worthy cause, however, you might want to send press releases out to local media outlets. You can even consider promoting the event on Facebook or other social media websites.
Image Credit (Wikimedia Commons)
Bowling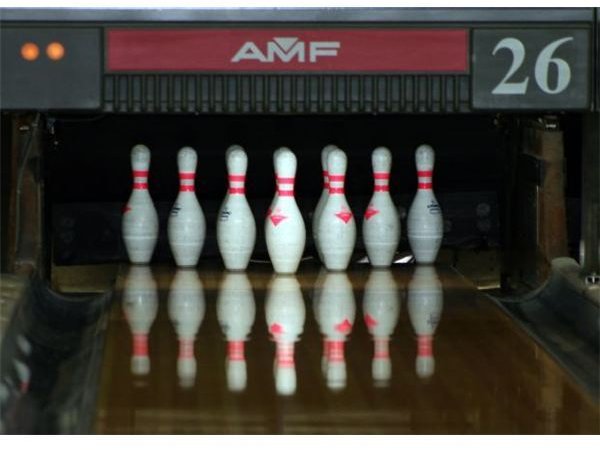 Others, including those who have juvenile arthritis, have been successful in raising money to fight the disease by having a bowling fundraiser.
To be successful, you will need someone to rent the lanes. All the bowling participants should be asked to raise a certain amount of money in donations. You might make more money by charging admission from those who come to see the event. Ask local businesses to donate prizes, whether it's money, televisions, stereo systems, computers, coupons for free meals to restaurants, or whatever they are willing to give. Some of these could be given to those who have a perfect game, the highest score, the best series, the most strikes, or make other accomplishments during the event. You could raffle the other prizes off to make even more money.
You should also publicize the event in local newspapers and other media outlet. If you have a website, publicize it on that as well.
Image Credit (Morgue File)
Good Luck in Your Fundraising for Juvenile Arthritis
No doubt these are only some of the ideas used successfully in fundraising for juvenile arthritis. Good luck in your own fundraising. Maybe these ideas will even give you several of your own. Remember, you are raising money to combat a very serious disease. For more information about juvenile arthritis, read the Bright Hub article, Types of Juvenile Arthritis.