Tips When Asking How Can I Save Money on a Collision Insurance Repair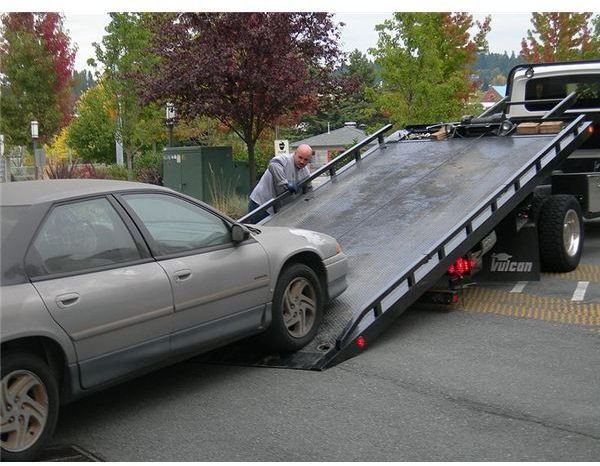 What Is Collision Insurance?
If your vehicle is in an accident, collision insurance helps to protect the vehicle, property, drivers, other vehicles beyond your own that are involved in an accident, and repairs to your vehicle from a collision repair center. Along with comprehensive insurance, which covers items like fire and theft, if your vehicle is financed, the financing company or lien holder may require you obtain both collision and comprehensive auto insurance to protect their interest in the vehicle.
When wondering how can I save money on a collision insurance repair, first we'll discuss saving money on auto collision insurance and then how to find your best bet on saving money once at the collision center.
Image Credit: Flat Bed Tow Truck / Wikimedia Commons
Saving Money on Collision Insurance
There are a few things to consider to aid you in finding the best price for collision insurance. If you follow these tips, you will be able to find a policy you can afford:
Compare Prices – Insurance.com allows you to obtain many auto collision insurance quotes from more than one company based on your zip code.
Referrals – Ask friends and family members what insurance carrier they use and if they are happy. Often, referrals are your best bet.
Choose a High Deductible – If you opt for a higher deductible, $1,000 instead of $500 for example, your monthly premium will be lower.
Consider the Vehicle First – If you want to buy a new vehicle, keep in mind that if the car is deemed sporty or a sports car, you will pay a higher premium. In addition, the amount of safety and security features your new car has will decrease the premium.
Combine Policies – See if the insurance company where you have your renters or homeowner's insurance also offers auto collision insurance. If they do, by combining policies or buying an insurance line of coverage, you can also save money.
Low Mileage – Some, but not all auto insurance companies offer a discount if you don't drive very many miles per year, so inquire about this coverage.
Be a Safe Driver – The number of accidents you have behind you can increase the cost of an auto collision policy, so be a safe driver.
Ask About Policy Coverages - This may seem simple, but not all collision policies are the same. Create auto collision scenarios and ask the insurance company if they will be covered.
Police Reports - Unless you have total "no-fault" collision coverage, your insurance company will rely on police reports to determine who was at fault in the accident. Ask about no-fault coverage, and always obtain a police report, even if you are not at fault.
Now that you know how to save money on collision insurance, the next question to tackle is how can I save money on a collision insurance repair?
Please click on Page 2 to find out how to save money at the collision center and other important savings tips.
Saving at the Collision Center - Continued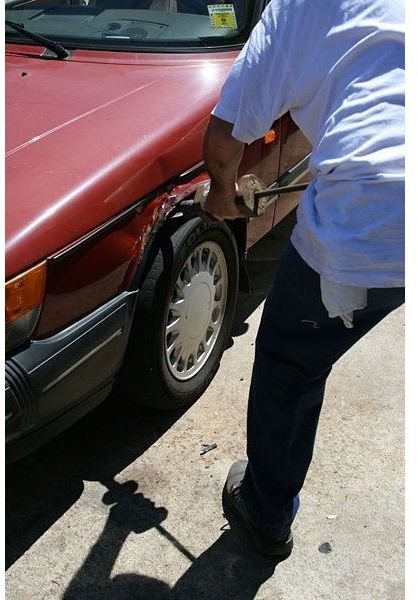 Auto repairs are expensive, however, through auto collision insurance, most of your repairs will be 100% covered less your deductible. Many auto insurance companies have expensive collision coverage policies that promise your premiums won't increase if you are in an accident, but what if you can't afford those high-cost policies?
Keep these tips in mind to help you save money on a collision insurance repair:
Deductible – While this isn't standard in the industry, many auto body and paint shops will waive your deductible. What this means is that they will quote the cost of repairs minus your deductible. Not all collision centers will do this, however, it doesn't hurt to ask.
Aftermarket Parts – The more your insurance company has to pay out on your collision insurance repair, the more they may raise your premium. Ask the person who prepares your estimate at the collision center to complete two estimates, one with manufacturer parts and one with aftermarket parts. If the aftermarket part estimate is lower, choose that one.
Shop Supplies – Items like sandpaper, bolts, and other small items are often included in the collision center's estimate. Shop supplies are a necessary expense for auto body and paint shops. They will buy them anyway and most are not vehicle specific. Ask if your shop supplies can be included in the estimate at no charge.
Rebuilt Parts – Many collision centers have access to wholesalers that buy parts and refurbish them. They cost considerably less, so inquire about them.
Skip the Rental – Your collision insurance policy may also cover a rental car for you to drive while your vehicle is in the shop. Again, this is an expense no insurance company wants to pay. If you can arrange to borrow a car from someone else or if your family has more than one car, try and skip the cost of a rental. Try public transportation if possible.
Shop for Estimates – Most insurance companies do require more than one estimate. Further, you don't have to choose the collision center they recommend. Shop around for more than one estimate to see which collision center offers the best estimate.
Image Credit: Mechanic Straightening Fender / Wikimedia Commons
Other Tips to Keep In Mind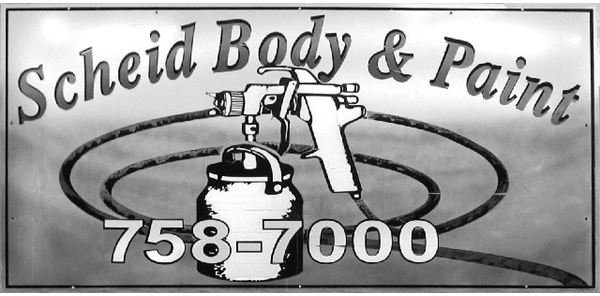 When wondering how can I save money on a collision insurance repair, keep these other tips in mind:
Accessory Add-Ons – If you've customized your vehicle with sound systems, fancy wheels or even custom made seat covers, if you are in an accident, your collision insurance policy may not cover these items unless you add a rider on your policy to insure them.
Preferred Repair Facilities – As mentioned above, you don't have to go to the repair center your insurance company "prefers" or is recommended. Unfortunately, in the auto collision world, companies who obtain preferred status only gain that status due to the same adjusters visiting their shops over and over again enabling a relationship with the repair center. This process is not regulated by the insurance world and should be by mandating the rotation of adjusters.
Buy Your Own Parts – Most collision centers frown upon this idea, however, if you can buy some of your own parts and they are not included in the estimate, the cost to the insurance company will be lower.
Accident Reports – If you plan to trade-in or sell your vehicle in the future, keep in mind that companies such as CarFax will know that your vehicle has been repaired due to reporting systems. While you car may be totally rebuilt and fine, don't lie about the repairs and keep records of what was done.
Now that you're armed with information, you will not only save money on your auto insurance policy but also your collision auto insurance repairs.