Merging Finances for Couples 101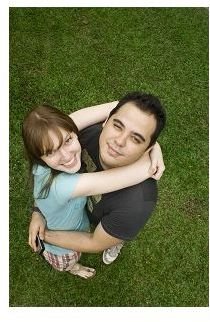 When merging your finances as a couple, you're declaring financially, what happened spiritually when you got married: you're now one. The idea of sharing your money, property, assets and debt with someone else can be frightening. Financial problems are still the number one reason that people state for getting a divorce, making this issue one that you shouldn't take lightly. Follow these steps to help make the merge go as painlessly as possible:
Step 1: Write a Vision Statement
Not to turn your marriage into a corporation or anything, but you've got to know where you're headed before merging your finances as a couple. If there's no meeting of the minds as to what path to take, then you'll make sloppy financial mistakes that can cause financial ruin and hardship. You don't need to write a dissertation, but you do need a vision. For example, a simple one like this is enough:
"We are going to build a family that works hard together, and enjoy each other's company when we're not working. We want our work to meet needs in our community, and we want to be influential in galvanizing our community to help the poor, widows and the orphans."
With a vision statement like that, it's going to be tough to argue over whether to keep your movie rental subscription or cut down on your eating out bills.
Step 2: Keep Only One Bank Account
Merging finances as a couple means you should have only one personal bank account. One checking account is more than enough to write checks for rent or other monthly expenses. Close separate bank accounts, and keep one open with a bank that doesn't charge excessive overdraft fees or require you to maintain any balance. You should be able to find a bank that doesn't charge a monthly service fee either. You may have to find a new bank altogether, to get the best bank for your hard earned money. Both of your names should be on the bank account and checks. You should order two debit cards from the same bank account in your own names to use when you're not together.
Step 3: Modify or Cancel Insurance Policies
Make a list of all insurance policies you own individually. Don't forget these:
Life insurance
Renters insurance
Homeowners insurance
Health insurance
Business insurance
You should add each other as beneficiaries where applicable. Some of the face amounts on the policies may be too low, and you'll have to raise the amount of insurance coverage as a result of merging your finances. Couples need more life insurance, for example, because they may leave behind children. You'll most likely have to change your health insurance plans to a family or spousal plan. If you're moving into a home you purchased, then you need to cancel your renters insurance policy and buy homeowners insurance.
Step 4: Transfer Ownership of Property and Other Assets
After you make a list of insurance policies, make another one of property and other assets you own separately. You'll need to transfer ownership of those things from whoever owns it individually to a joint ownership. It may be as simple as writing and signing a "quit claim deed," used to transfer real estate. It may be more complex, and it may be a good idea to consult your attorney for advice. If you don't transfer assets properly, you could face legal battles in probate court when either of you die.