Fundraising: How to Hold a Breakfast Fundraiser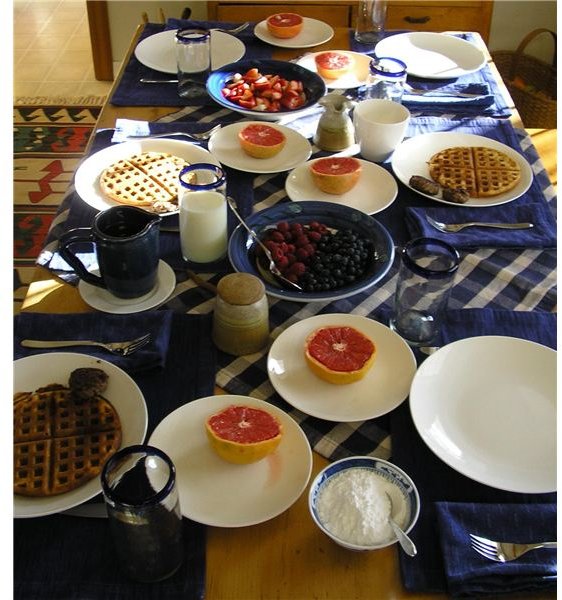 Planning for Success: Fundraising Events - Breakfast
While larger nonprofit organizations like the Red Cross or UNICEF host major fundraising events, this is often impossible for smaller groups. However, local organizations have a unique ability to host several small fundraising events throughout the year to help them raise the funds they need to provide services to their community. One of the many possibilities for these local groups is a breakfast fundraising event. This often results in a quandary as they are not as easy to coordinate as you might think. Successful breakfast fundraisers mean that you first have to learn how to hold a breakfast fundraiser and how to make the most of the labor pool that you have.
There are some key components that are helpful when you are doing small fundraising events such as a pancake breakfast which can help you maximize the amount of money you can make. Here are a few of them.
Sponsors - having sponsors for your breakfast fundraiser can help maximize your profits. Sponsors may be available to place advertisements on placemats, supply food or beverages for the event or make a cash donation;
Donations - there are numerous ways to secure additional donations for your breakfast fundraiser. One possible way is to offer free tickets or advertising. Reach out to local stores for food donations, and local newspapers for advertising donations;
Raffles - holding a raffle at a fundraising event can help your bottom line. Secure donations for raffle prizes such as sports gear, toys for children, gift certificates, etc.;
Placemat advertising - this is a great way to not only make extra money but thank sponsors and encourage local business owners to get their name out in front of the community.
It is important to keep in mind that the more donations you can secure (independent of ticket sales) the more likely you are to have a healthy profit from this event.
Fundraising: Timing Matters for Profitability
Some of the best breakfast fundraising ideas are those that work in conjunction with a holiday. For example, you can have a "Breakfast with Santa" or "Breakfast with the Easter Bunny" and offer photographs of the children who attend for a small fee. Before you set up a breakfast fundraiser, you should check your community calendar and see if other organizations are hosting similar fundraising activities. This will help minimize conflicts and help attendance as well.
Menu Planning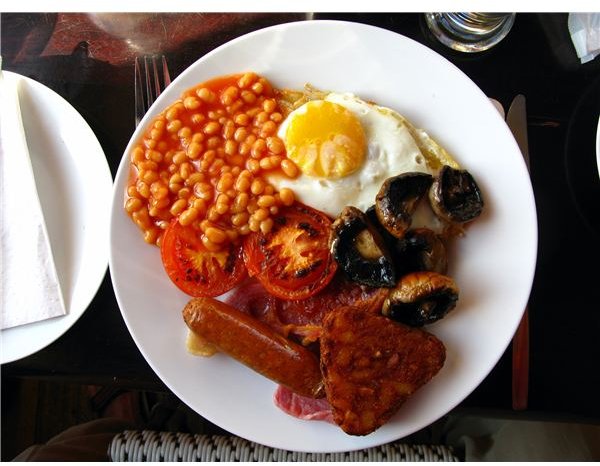 For those who are learning how to hold a breakfast fundraiser, it is generally necessary to decide what type of menu you will offer. If your goal is reaching children and families, you may be better off with a pancake breakfast. Children typically love pancakes, and although they are slightly more work than other breakfast foods, you may get an added boost due to family attendance. The reverse of this is if you are planning a Mother's Day or Father's Day breakfast, you may want to select eggs, pastry, bacon, sausage and fresh fruits. This would be a more costly but potentially more profitable breakfast fundraiser.
Remember, the sooner you have decided on your menu, the better the chances of securing donations of food, beverages and paper goods. The menu will determine what you need for "sides".
Call For Volunteers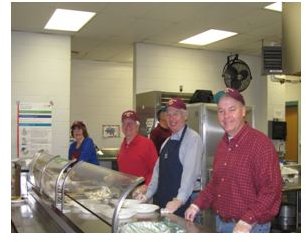 All fundraising events require volunteers. When you are learning how to hold a breakfast fundraiser, you will need an estimate of how many people you need to help with the event. Some of the roles that need to be filled include:
Contacting sponsors - one or more volunteers should be assigned to reach out to sponsors. This can include companies that might be willing to donate supplies needed for the fundraiser or those willing to place advertisements on placemats;
Ticket printing and sales - one or more volunteers should be assigned to contact local business owners about selling tickets in their shops. This would involve not only delivery of tickets but also picking up sales funds;
Advertising - a volunteer should be assigned to advertise the event. This may involve press releases, printing and distributing flyers, and online advertising through Facebook or FourSquare;
Cooking staff - volunteers will be needed the day of the event to prepare food. Check with the venue that you are using to see if there are requirements for training;
Set-up/break down - volunteers will be needed to help set up and tear down the venue. In some cases, there is little to do outside of setting up place settings and utensils while other venues may require tables and chairs to be set up and later put away;
Clean up crew - several volunteers will be needed the day of the event to help keep tables clean of debris and washed. This may be a good opportunity to reach out to youth groups such as a local Boy Scout troop, band or Honor Society.
There are other roles that will have to be filled including people for shopping, greeting, collecting tickets at the door and so forth. Remember, more hands make lighter work.
Advertising Event and Successful Completion Notice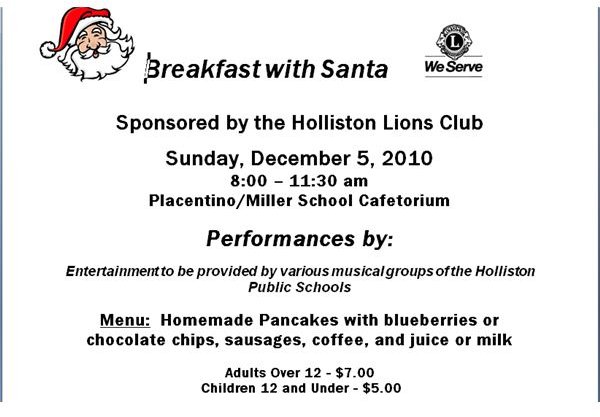 When learning how to hold a breakfast fundraiser, one of the most overlooked aspects is advertising. It is important to remember that the more people who know about the event, the more likely you are to have great attendance. There are numerous ways to advertise your breakfast fundraiser including:
Press releases - think about press releases as a method of free advertising for your breakfast fundraiser. Sending an initial press release out one month prior to your event helps raise awareness. If your local newspaper has a community calendar that is published in your paper, be certain to request the event be added;
Event flyers - flyers can be distributed to churches, schools, the town library and posted on local bulletin boards found in supermarkets and your public library;
Posters - ask local business owners if they would be willing to have a poster in their window announcing your event.
It is important to remember that once your event is complete, you should send a notification to the local newspaper and brag about the number of people you served and if desired, how much money you raised. This is especially helpful if you plan to make a fundraising breakfast an annual event.
Successful Events Require Planning
Regardless of what type of fundraising event that you are planning to undertake, they require planning. Setting up a schedule that includes what you need to accomplish and when can be helpful. You can download our Breakfast Fundraiser Schedule to help you get a general idea of the time frames that may be required. It is important to understand that not all communities will handle their fundraising events in the same manner.
A breakfast fundraiser not only helps raise money for your community organization, but it can be a great deal of fun as well. Enjoy the experience and get everyone involved for a more successful event.
Resources
Source:
Image Credits: