How to Make an International Call Via the Internet: The Key to Cheap Internet International Telephone Costs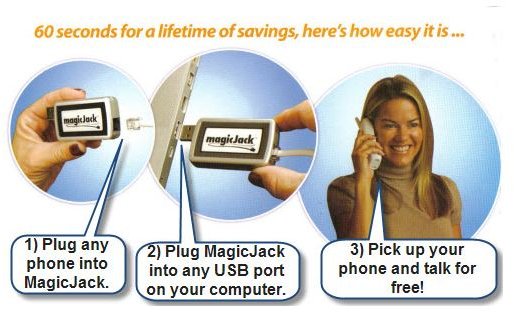 There was a time not too long ago when making a call to Europe on your land line was the only option and could cost as much as $1 a minute and to other parts of the world even more. Then came phone cards and cheaper international calling plans from both land line and cell phone providers. But of course the cheapest way to call overseas today is by using the Internet. If you're looking for some cheap Internet international telephone costs, we'll help you save a bundle on these types of overseas calls, as well as show you how to make the call.
Traditional Options
Traditional ways of making international calls still exist albeit more expensive. If you have a land line you may have an international calling plan attached to it for a certain country or region. This allows you to make international calls at a preset discounted rate. In some cases, you may have a long distance plan without an international plan, in which case you can make international calls (such as in an emergency) at a higher rate.
Cell phone providers also have various international calling plans for those interested in making such calls from their cell phones. For example AT&T Wireless has various international packages both for when dialing from the U.S. and when traveling internationally.
Using the Internet
There are various ways of using the Internet to make international calls that vary from free to relatively cheap. Here are some options:
Skype: Skype is a voice over Internet protocol (VOIP) technology that allows you to make voice and video calls over the Internet. To do this you have to download the Skype software onto your computer and have a high speed Internet connection. You can make free voice and video calls to other Skype users anywhere in the world. You can also get a paid calling subscription to anywhere in the world or make pay-as-you-go calls depending on your calling pattern. For example an unlimited U.S. and Canada plan costs about $3 per month while an unlimited world plan that allows you to make free calls to 40 countries costs about $14 per month. Calls are usually made from your computer so you need to have a good mic and speakers.
Download Skype for free: https://www.skype.com/intl/en-us/get-skype/
Instant Messenger Programs: Various instant messenger programs such as those from Google, Yahoo, AIM and others have calling functions that allow you to make voice and sometimes video calls to other users for free. Providers like Yahoo and Google also let you make cheap international calls on a pay-as-you-go basis.
VOIP Home Phones: There are various VOIP home phone plans that have cheap international
calling plans while giving you the feel of a regular home phone. Examples of these kinds of service providers are Vonage, AllVOI and Magic Jack. Vonage has a world plan that allows free calls to 60 countries for $26 per month and Allvoi has a similar plan with free calls to 65 countries for $18 per month. Magic Jack is more portable and can can be used anywhere in the world. It offers low calling rates to 150 countries.
So, these are basically your best options to making cheap Internet international calls via the internet. Check them out to see which option works best for your calling needs.
Image Credit: Magic Jack