World's Largest Stock Exchanges Euronext Paris France Europe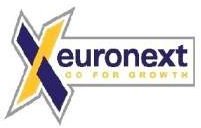 Automation
As it was stated in the first Paris Stock Exchsnge Overivew, the current home of the Paris SE is the Palais Brongniart on Vivienne street (rue Vivienne). By 1986, the Paris Bourse began switching over to electronic trading, and by 1989, quotation was completely automated. At that time the Palais Brongniart still hosted the MATIF and MONEP, the French financial derivatives exchanges until they too were automated in 1998. By the end of the 20th century, the Paris Bourse was ready to launch Euronext, which would ally several European stock exchanges. From 2000 onwards, the Paris Bourse is known as Euronext Paris.
What is Euronext?
Euronext, abbreviated NYX, is the first integrated European stock exchange, created in the year 2000 with the merger of the Brussels, Amsterdam, and Paris stock exchanges. It uses what is called the NSC system for trading, which is the powerful electronic trading system for securities and derivatives that is also used in places like Brazil, Poland, Lebanon, and Kuala Lumpur. Euronext has subsidiaries in Belgium, France, the Netherlands, Portugal, and the UK. In January 2006, it was the 5th largest exchange in the world. It then merged with NYSE Group to form the global stock exchange NYSE Euronext.
Major Indexes
Euronext has major financial cross-pollination with the Warsaw Stock Exchange (for cash and derivatives products) and the Helsinki Exchanges (for cash trading). The Euronext List includes all quoted companies. It is divided into two segments: NextEconomy, which consists of companies whose equities are traded continuously, particularly in IT and biotech; and NextPrime, which consists of more traditional companies that are traded continuously. NextEconomy and NextPrime each have a price index and a total return index, excluding shares listed on the Euronext 100 (blue chip) index. They have a baseline date of 31 December 2001 and a starting level of 1000. Euronext also manages two broad indices: Euronext 100, as mentioned in the previous paragraph, is its blue chip index, while the Next 150 Index is a market capitalization index of the 150 biggest stocks.
References
https://www.bobsguide.com/guide/prod/6-atoseuro-1.html
https://www.investopedia.com/terms/p/paris-stock-exchange-par-.p.asp