Comprehensive Collection of Retirement Planning and Investment Guides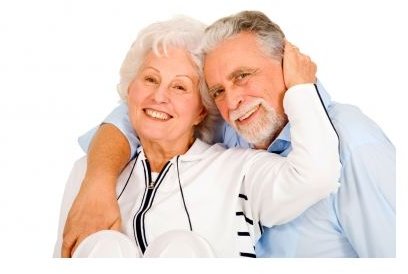 Retirement Planning and Investments
Commercials from financial planners and investment houses pepper our television screens with older adults water skiing, taking romantic walks on beaches and living it up in style while cruising the Mediterranean. What if your plans are a bit more down to Earth and all you want is to stay home without having to worry about your next meal? For some people, it does not get any better than that.
In this section we are going to start at the beginning of financial planning. Young workers need to take into consideration a long-range view of their future and understand terminology and the reason they need to put away funds now. The investments of younger workers will increase exponentially as the years go by through compound interest and stock appreciation.
Older workers many need to consider more conservative investments while younger workers are able to take on riskier investments because they have more time to recover if there are several dips in the economy throughout their working years. However, all age groups need to assess their tolerance level for risk-taking based on their personality, not just their age group.
Tip: If you are self-employed you need to do your due diligence and ensure you have a retirement account. Taking care of your employees should include you as well.
Your 401K and IRA Accounts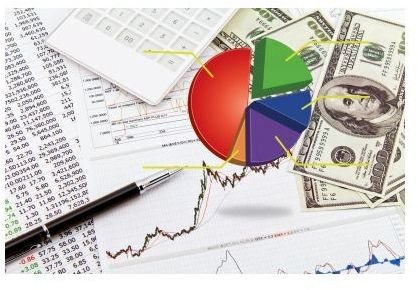 There was a time when most major corporations offered a pension plan. This was replaced by the commonly known 401K plan in which the company will match up to a certain percentage of the worker's salary provided that the worker contributes that share.
Times have changed yet again, and many workers have found out that they no longer can rely on the company they work for to provide them with a vehicle that will ensure a financially sound retirement. IRAs come into play in this scenario and even though they are funded by the worker in their entirety, they have tax advantages and greater control by the investor.
For those workers that are fortunate enough to have a 401K account in which the employer contributes matching funds, it is imperative that workers contribute the maximum matching funds in order to accelerate the growth of their investments. However, don't stop there, you are entitled to take advantage of IRAs for you and your spouse and increase your retirement funds. Below we explore rolling over 401Ks, hardship withdrawal and taking advantage of having an IRA, we look at other components pertaining to these accounts that you should know about.
Investment Porfolio: Stocks, Bonds and More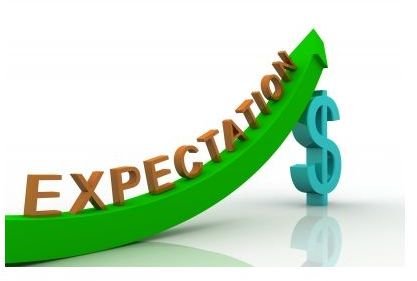 It is hard to know how to best invest one's money when we don't understand the terminology used by the experts or the differences between the many available vehicles that will fund a portfolio to a healthy financial retirement. In this section we aim to clarify the terminology and offer assistance in determining what vehicle is better suited to the investor. Yes, that's you!
If you start off with a savings account, you are an investor. However, when it comes to more complex vehicles, you need to know the difference between stocks, bonds and junk bonds as well as the risks involved.
Tip: Consider sitting down with more than one independent financial adviser and take your time asking questions and jotting down their answers. Go home and ponder the information and any additional questions you may have. Do not rush in blindly, make sure you are comfortable with what is proposed and that your expectations match reality.
Using Your Retirement Savings Now
There is a reason why your retirement savings is called "Retirement", it means you are no longer working to earn a living and those funds and investments are there to see you comfortably through your non-paycheck years and to supplement your social security benefits.
Taking the money you have saved for those euphemistically named "Golden Years" now to pay for your current bills while you are still earning a paycheck is a mistake you will come to regret when you are unable to work. It is true that sometimes, in extremely harsh cases, it is unavoidable to dip into those savings, but to the best of your ability, try not to exhaust those investments.
We all know people who take the money out to fund a vacation or buy new toys, but you are smart and know to have a separate account to fund those things. If you need to borrow money, we have a guide to obtaining personal loans and low-interest rates that will help you preserve your retirement investment while increasing your credit and FICO score.
Scams to Avoid
Some of the most popular investments are made in currency, gold and silver. A popular advertiser for investing on gold is currently under investigation for fraud and deceptive advertising. While it makes sense to invest in strong world currencies and precious metals, the investment brokers are not without their copy-cat advertisers and scam artists.
Tip: Invest your money wisely by fully vetting the investment company and the brokers involved. If they are not licensed, can't answer straight questions or seem to give you the run around but are eager to take your money, don't walk - run! And take your money with you.
Additional Considerations
Not all financial experts are created equal, consider shopping around for investment firms and understand that their transaction fees can vary from $5 per transaction to a percentage of the amount being sold or bought. During the lifetime of your portfolio, these fees will add up to thousands of dollars.
Do you have any questions? Would you like to offer suggestions? Use our Comments section to share your experience or opinions.
References